Tuesday May 22, 2018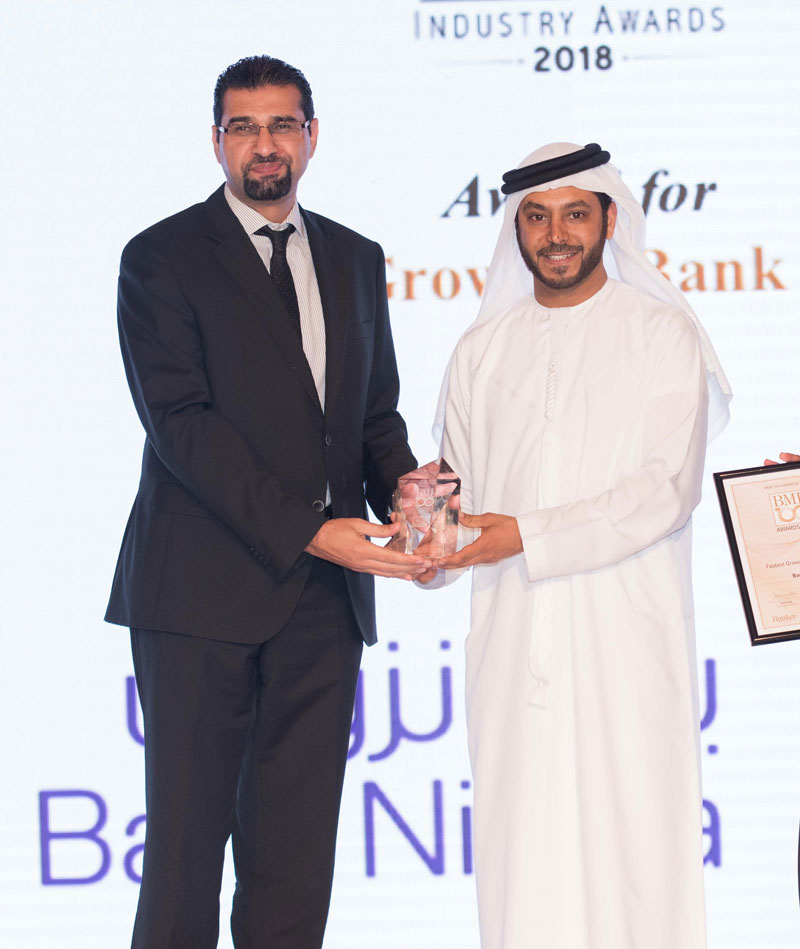 Muscat, May 22nd 2018 – Bank Nizwa was named 'Fastest Growing Bank in Oman' at the Banker Middle East Industry Awards of 2018. Held at the Dubai International Financial Centre, the award ceremony gathered a host of leading industry experts and organizations across the various banking sectors from around the globe. The bank received the accolade courtesy of its innovative Shari'a-compliant solutions, pioneering approach towards spreading awareness on Islamic finance in the Sultanate and achieving outstanding growth in year 2018.
Khalid Al Kayed, CEO of Bank Nizwa said, "This award mirrors the dedication of each and every individual at Bank Nizwa and celebrates their unparalleled efforts to make our bank one of the most trusted and innovative banks in the Sultanate. We are committed to continue exceeding our customers' expectations and fostering the growing interest in Islamic financial solutions."
In line with its strategy to empower communities with the benefits of Islamic finance, Bank Nizwa has been at the forefront of introducing progressive products and services. In addition, the bank has focused on expanding its reach across Oman through roadshows and partnerships with both the private and government sector. The bank has sustained its outstanding performance across its operations and customer service resulting in receiving more than 20 prestigious awards since its inception. The list accolades includes, 'Excellency in Financial Disclosure' award, 'Pioneer Islamic Bank in Oman' award and the 'Best Islamic Services and Products in Oman' award to mention but a few.