Tuesday June 21, 2022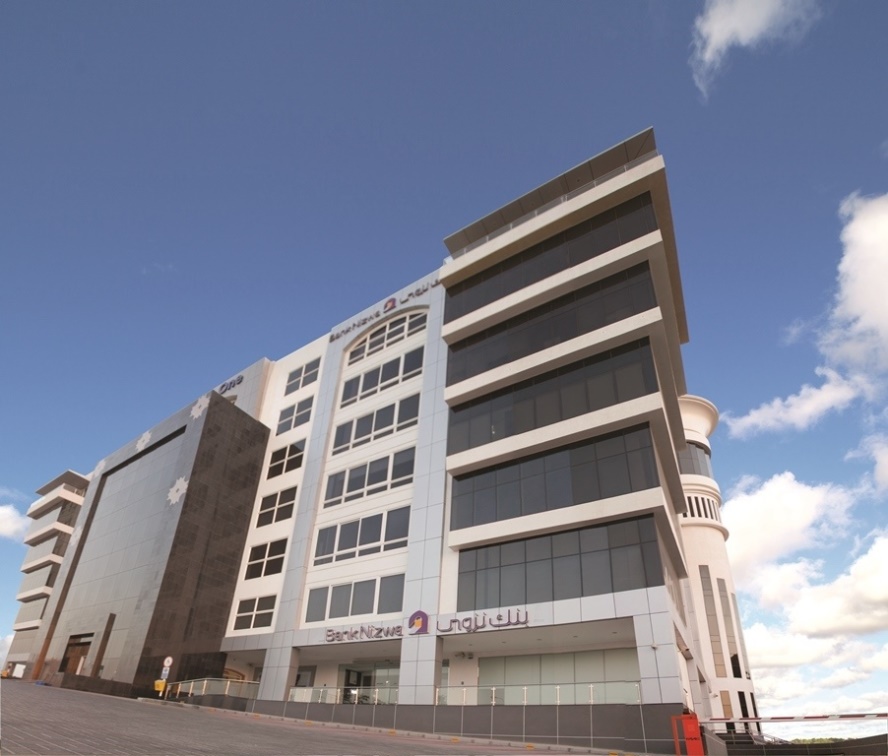 Bank Nizwa, the fastest-growing Islamic bank in the Sultanate, has been awarded the title of the 'Most Innovative Islamic Bank' Oman 2022 by the International Finance Magazine, a global business and finance magazine that connects investors, business leaders, and companies around the world. Bank Nizwa has been at the forefront of FinTech in Oman and has been spearheading change in the sector. Positioning itself as a progressive Islamic banking institution, Bank Nizwa has radically evolved to offer a host of innovative Shari'a-compliant products and services that are customer-centric. Furthermore, the bank has incessantly worked to create a trust factor between the institution and its customers, affirming that the bank is leading the Omani financial sector, and offering tailor-made and advanced services to meet the requirements of its clientele.

"We are ecstatic to have acquired this prestigious honour and title. I would like to take this opportunity to appreciate and congratulate the Bank Nizwa team for their outstanding performance and devotion. We continuously reach new milestones because of their dedication," said Khalid Al Kayed, Chief Executive Officer of Bank Nizwa. "Bank Nizwa has always aspired to be the preferred financial partner of Oman's people and businesses. The bank has been committed to providing Sharia-compliant innovative financial solutions from its inception, with the goal of providing clients with a unique banking experience in accordance with their growing demands," he added further.

Bank Nizwa's team is extensively involved in building and developing new products and services, re-evaluating processes, reducing paperwork, and customizing solutions to produce an effective range of products and services that offer on-point services to clients. The bank believes in creating value for its clients' lives and enterprises by providing progressive and competitive goods and services that meet their demands while adhering strictly to Shariah principles. At the same time, it strives to provide its stakeholders with competitive risk-adjusted returns.

Bank Nizwa's unwavering dedication to embedding innovative solutions, leveraging technological advancement and being at the front of promoting digitalisation in the banking sector influenced IFN to award the bank with the venerated award. The Bank has a sophisticated mobile app that offers increased banking accessibility through a variety of user-friendly services and is continually updated to include new features. Recently, the Bank has launched instant account opening digitally to create a seamless transition for its customers. In addition, Bank Nizwa has made significant investments in future-proofing platforms and in embracing cutting-edge technologies such as artificial intelligence, data science, robotics to better serve our customers.

The Islamic bank curates creative, feasible, and competitive value offerings that not only fulfil the criteria of today's intricate financial world but also provide consumers with world-class service excellence. Bank Nizwa is committed to lead innovation in the Sultanate's Islamic Banking business, with the critical responsibility of developing a stable and dynamic Islamic Banking system complete with diverse, cutting-edge products and services.

Bank Nizwa's five-year strategic roadmap, which was rolled out in 2020, focuses on the five pillars of development, which include boosting financial performance, technological advancement, increasing market share, promoting a team culture, and being a progressive organization. Being on this journey, the bank has been able to expand its operations and record stellar growth in overall performance. As the largest and fastest-growing full-fledged Islamic Bank in Oman, Bank Nizwa has been leading the way for change with innovative Islamic financing products, focusing on customer service and supporting the growth of local businesses.

The Sultanate's most prominent Islamic bank has consistently received multiple local and international accolades, indicating its continuing growth and showcasing its distinctive leadership qualities, thereby setting new benchmarks in several parts of the business.