Monday January 31, 2022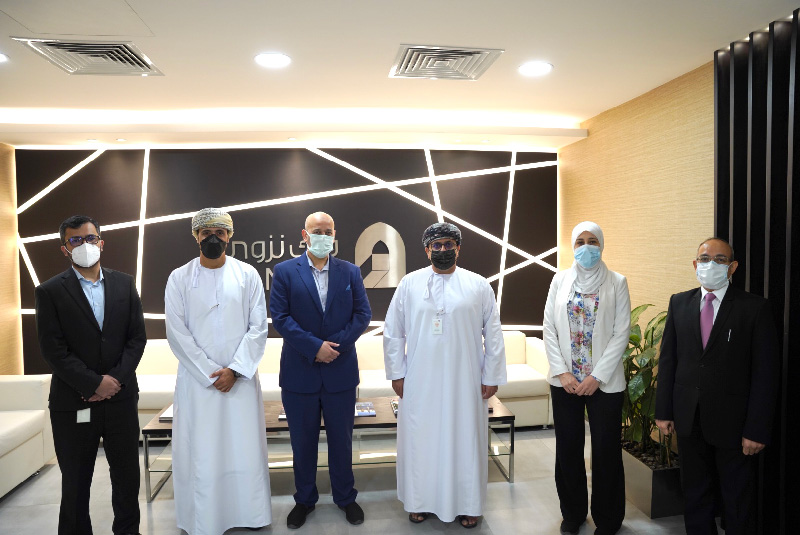 Bank Nizwa, Oman's leadings and most trusted Islamic bank, has announced a tie-up with IFIN (Islamic Finance Initiation Network) - the first-of-its-kind Shariah-compliant fintech solution - allowing customers to finance their desired items instantly.
The new liaison will commence with 'Instant Car Finance', making Bank Nizwa the first in the country to offer on-the-spot approval to finance cars. It will allow Bank customers to complete their car financing procedures while visiting the showrooms of participating car dealers'. This will eliminate the need to visit the Bank's branches and provide customers a faster solution to obtaining their auto finance. This is expected to further fuel the auto industry and enhance customers' purchasing power.
Strategized as a '10-minute financing process', the instant approval service will translate as easy and simple application process and time-saving instant financing. Requests for finance will be submitted through a web-based application, accessed only by the retailers; there will be complete transparency, and customers will be aware of the cost involved before submitting their finance request. Required built in controls are also in place to ensure that the transactions are completed in accordance with Shariah requirements.
This tie-up will link Bank Nizwa with retailers, SMEs, regulators and the corporate sector and will also facilitate technological advancements that complement digitalization of its existing products and workflows. Moreover, it will echo the Bank's role as an institution of innovative Islamic finance, with a customer centric approach to business. It will testify its commitment to support the local economy by securing the interests of businesses with state-of-the-art digital products and services.   
Commenting on the new tie-up, Mr. Arif Al Zaabi, AGM retail of Bank Nizwa, said, "As the financial partner of choice for the people and enterprises in the country, it is our responsibility keep our fingers on the pulse of the market and adapt to the changing times. With this new initiative, we are providing a much needed breakthrough for the auto industry and consumers who have car purchase on their wish list. We have consistently endeavored to provide innovative digital finance solutions for our customers, and our partnership with IFIN is an extension of our ongoing work in that direction. It is the first of its kind FinTech and our partnership will bring to reality several new services that will help consumers realize their dreams of owning coveted products."
Branded as a 'financing simplified' fintech company, IFIN is the world's first Shariah-compliant, multi-institutional, multi-product, multi-channel Islamic fintech solution. It will perfectly complement Bank Nizwa's robust growth in the Islamic banking sector with instant finance schemes that will further bolster its commitment to improve customers' lives by going that extra mile to create and implement products that exceed their expectations.