Tuesday September 13, 2022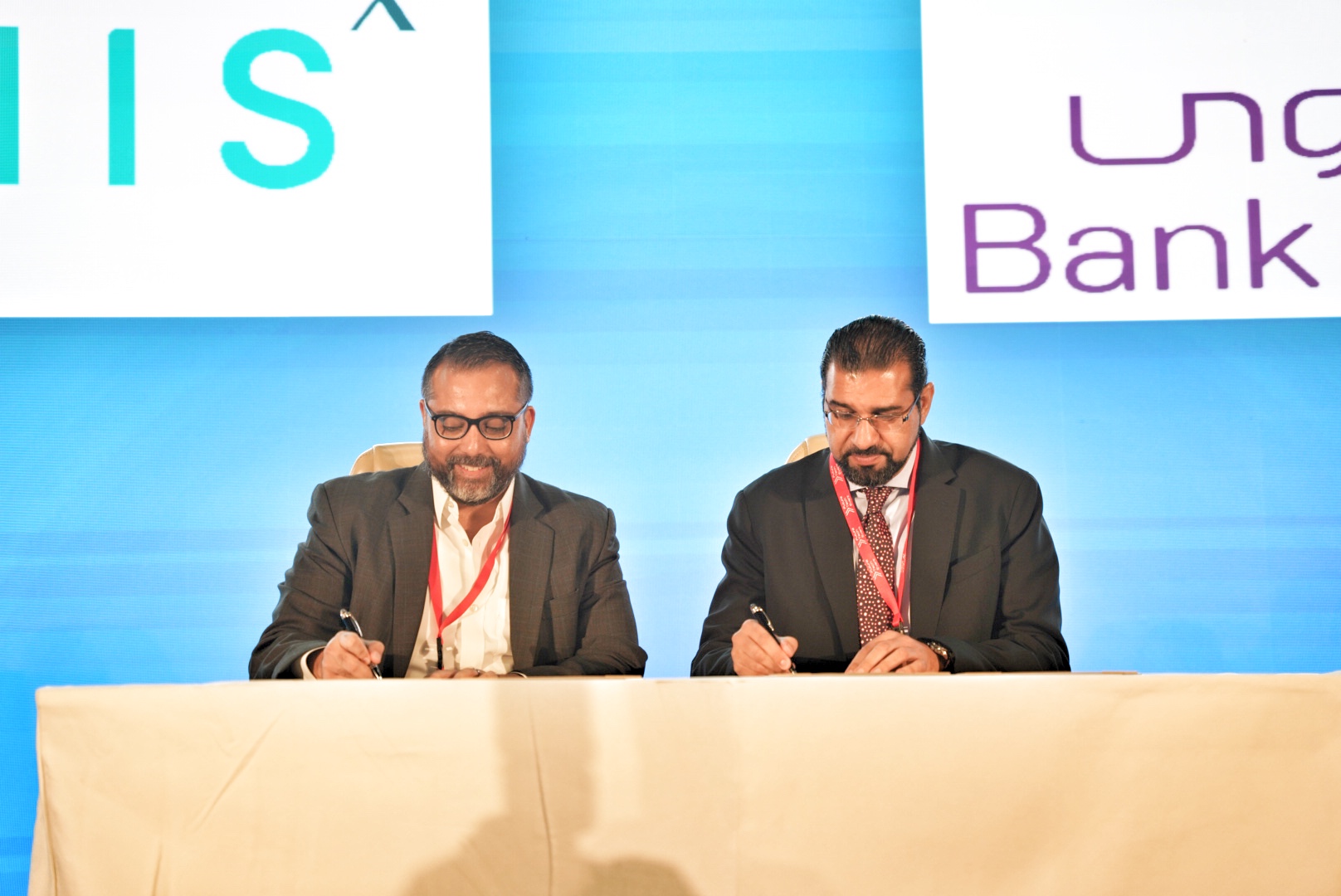 As a progressive Islamic bank, Bank Nizwa has been committed to spearheading innovation, digitalisation and sustainable practices whilst advocating the values of Islamic finance in society. In line with the same, the bank recently participated as the Islamic Banking Partner at the Future Tech Event, which comprised an expo and a summit. The exhibition was held on the 12th and 13th of September 2022, whereas the conference was scheduled exclusively for the 13th of September 2022. The highly anticipated industry event was organised at the Oman Convention and Exhibition Centre (OCEC) and welcomed as its Chief Guest, His Highness Fahar bin Fatik bin Fahar Al Said.
To support the efforts of digital transformation, Bank Nizwa signed a Memorandum of Understanding (MOU) with Ethisx to launch a crowdfunding platform that aims to empower Small and Medium Enterprises (SMEs).
Commenting on Bank Nizwa's participation at the conference, Khaled Al Kayed, the CEO said, "Bank Nizwa has always been at the forefront of supporting events that have the potential to benefit the Islamic finance industry in the long run. We believe that sharing knowledge is critical to driving socio-economic progress. The Future Tech Summit not only brings together leading industry experts for a meaningful, thought-provoking session on the Islamic finance industry but it also provides an excellent networking opportunity for like-minded peers."
He further added saying, "As an Islamic bank, the values of social responsibility and sustainability form one of our most critical pillars. At the same time, to keep pace with the changing economic landscape, we have also embraced the advancements in technology in an endeavour to continue being relevant and better serve society. Through this conference, we were able to further highlight how Islamic social finance instruments and Waqf can contribute to achieving sustainability goals while addressing various humanitarian concerns. At the same time, the new era of digitalisation has also given a major boost to expanding Islamic finance and making it more accessible to the larger community."  
An active participant at the conference, Mujahid Al Zadjaly, General Manager - IT and Operations at Bank Nizwa delivered a presentation titled "Journey of Transformation, where he highlighted the banking sector's tendency to utilise digital technologies and the role of Bank Nizwa in digitising its Islamic banking services in line with the digital transformation strategy.
Revered for its forward-looking agenda, this year's conference highlighted various trends that drive innovation, optimisation, and improvement across the Islamic finance industry. Meanwhile, the two-day B2B exhibition highlighted an array of avant-garde solutions, the latest technologies and cutting-edge innovations that were customised keeping in mind the evolving industry demands.
Bank Nizwa, through its various endeavours, has been committed to Oman Vision 2040 and the nation's digitalisation agenda. By playing a critical role in and supporting key industry events that resonate with its core values, the bank has reiterated its position as a leader in Islamic finance in the country.