Monday May 22, 2023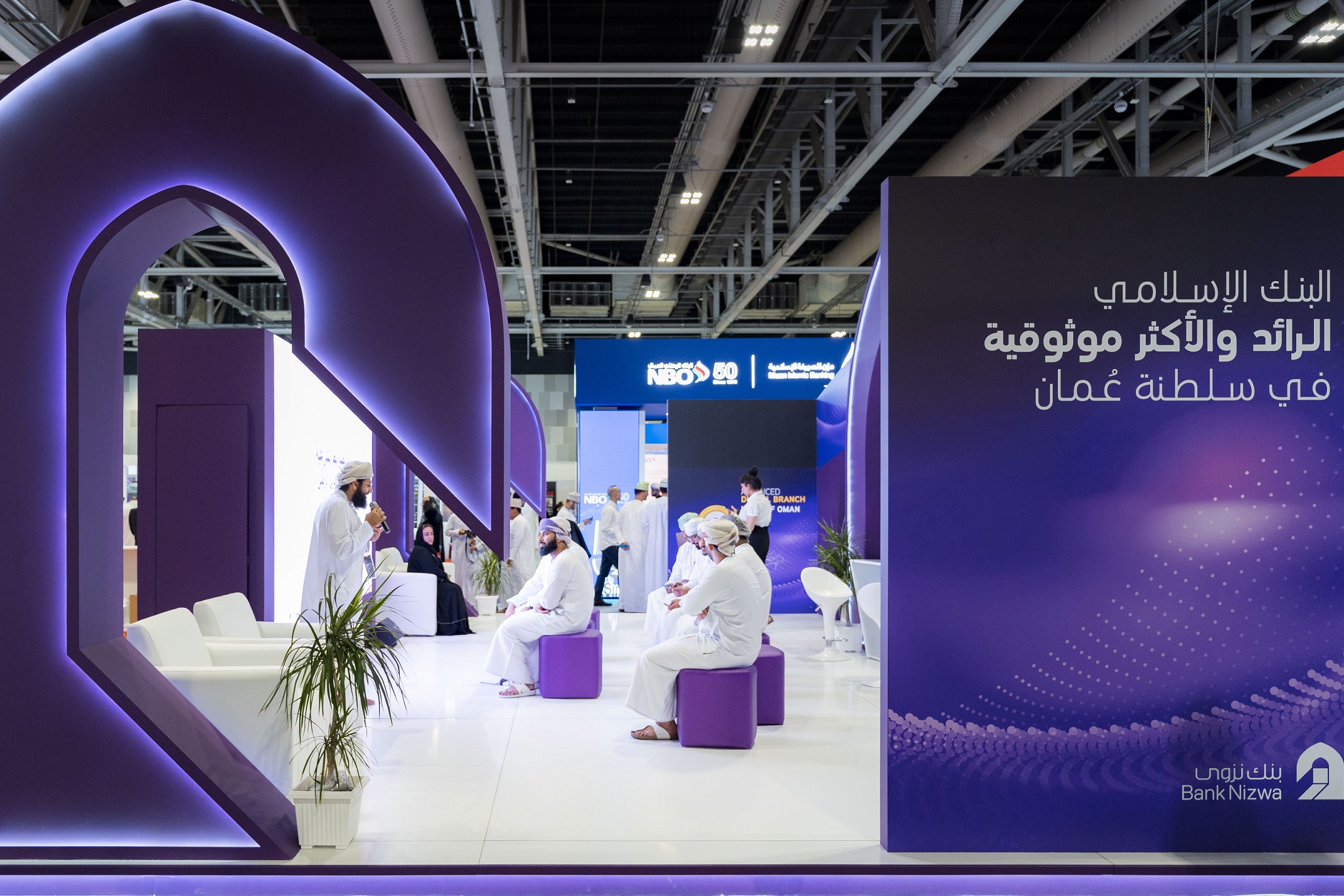 Bank Nizwa, the leading and most trusted Islamic bank in the Sultanate of Oman, is proud to announce its unwavering support for COMEX 2023, Oman's prestigious technology, communications, innovation and digital transformation show. As the main Islamic Banking partner, Bank Nizwa aims to leverage Oman's fintech and banking sector to drive innovation and digitalisation in the industry. The 32nd Annual Hybrid Event, taking place at the Oman Convention and Exhibition Centre (OCEC), as well as through Virtual Support Platforms, will showcase a wide array of exhibitions, conferences, awards, workshops, seminars, certified training programmes, gaming, B2B meetings and other engaging attractions.
Commenting on their participation at COMEX 2023, Mr Khaled Al Kayed, Bank Nizwa's Chief Executive Officer said, "At Bank Nizwa, we firmly believe that digitalisation and innovation go hand in hand with our core values. We are committed to staying at the forefront of this transformative wave, continuously investing in cutting-edge technologies and nurturing a culture of creativity and collaboration. By doing so, we not only enhance customer experiences but also contribute to the growth and sustainability of the communities we serve. We remain focused on delivering seamless digital experiences, empowering our customers with real-time access to their finances and providing secure and transparent transactions. We understand the importance of adapting to the evolving needs and preferences of our tech-savvy customers, and we are dedicated to offering them a comprehensive suite of Sharia-compliant digital banking services."
Bank Nizwa, renowned for its position at the forefront of banking and FinTech and recognised as the 'Most Innovative Islamic Bank,' remains committed to digitalisation and the introduction of dynamic Shari'ah-compliant products and services. At COMEX 2023, the bank presented its cutting-edge digital banking offerings to visitors, including a Digital Onboarding section that allows individuals to open an account with Bank Nizwa seamlessly through the use of a QR code. This digital onboarding feature brings Islamic banking closer to a wider audience and simplifies the account opening process for prospective customers.
Bank Nizwa remains committed to investing in innovation, ensuring a distinctive digital experience for its esteemed customers whilst simultaneously establishing an equitable platform for the Bank's future business expansion. Innovation is deeply ingrained in the bank's strategic vision, providing significant advantages to its business partners, who can anticipate improvements in customer-facing applications and corresponding backend processes and systems. By capitalizing on the latest available technology, Bank Nizwa has seamlessly integrated numerous operational processes into its digital platform, fostering a seamless and uninterrupted synergy between business and operations. This meticulous approach allows for efficient flow management, enabling continuous enhancements in the customer banking experience.