Sunday December 11, 2022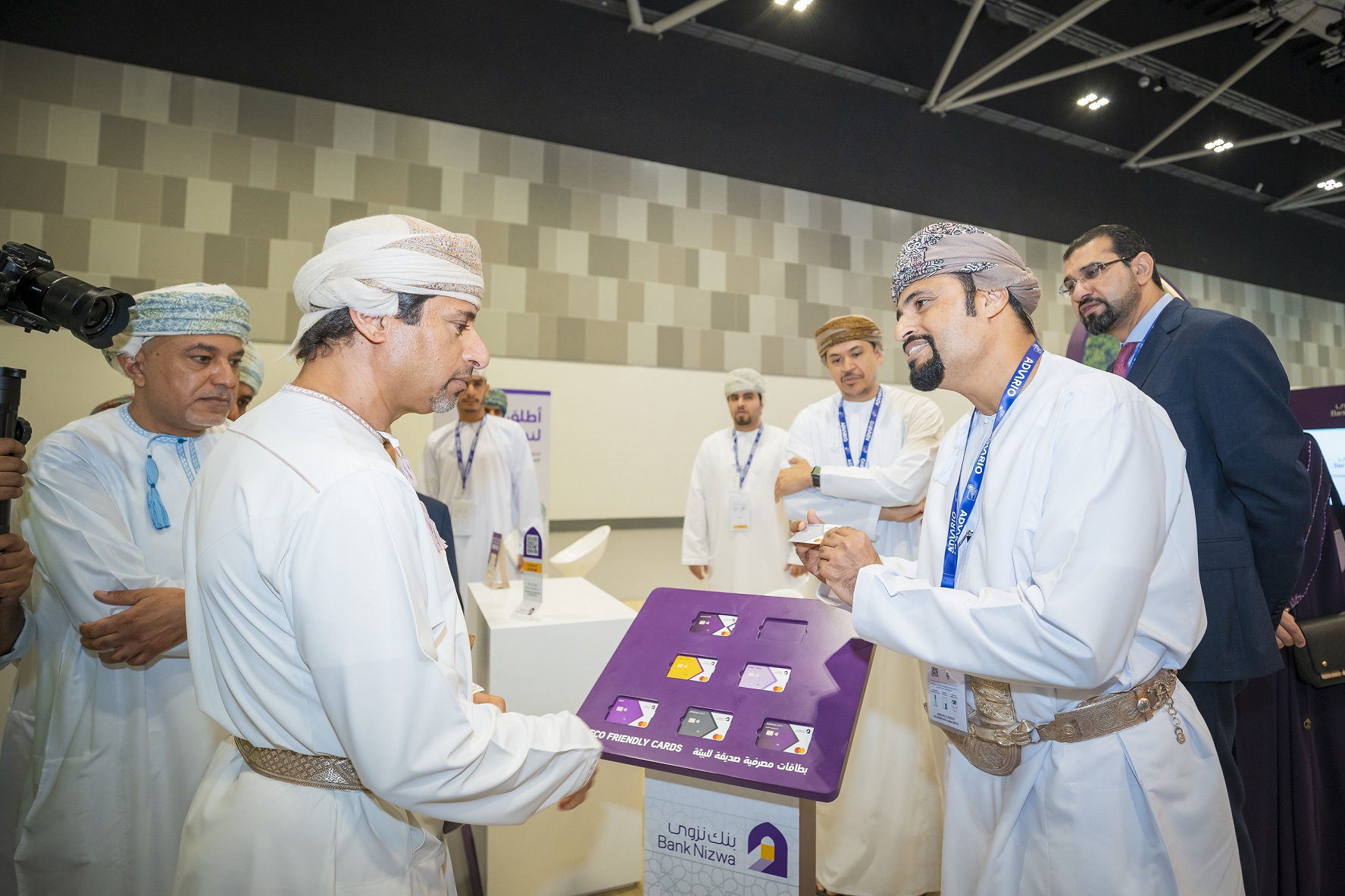 The most reliable Islamic bank in the Sultanate, Bank Nizwa, took part in the Green Hydrogen Summit and Exhibition 2022 based on its vision to adopt and support sustainable practices. Held under the auspices of His Excellency Eng. Salim bin Nasser Al Aufi, Minister of Energy and Minerals, the event witnessed the presence of several high-profile attendees including their Excellencies, experts, investors and advisors in the field of green hydrogen. Taking place at the Oman Convention and Exhibition Center (OCEC), the summit sought to ensure the development of a green hydrogen economy and promote it due to the many benefits it provides including the diversification of energy sources. In addition, it represented a unique opportunity for Omani and international companies to collaborate and contribute to energy security on a global and local scale, as well as to achieve economic growth. The bank's strategy to explore and support sustainable practices is in complete harmony with this approach.
In addition to the summit, an accompanying exhibition was orchestrated that brought together more than 30 hydrogen-related companies and institutions. About 12 discussion sessions and a number of technical workshops were also held during the event. A number of themes were discussed during the conference, including the hydrogen economy strategy, green hydrogen infrastructure in the Sultanate of Oman, local added value as well as partnership and investment in the green hydrogen chain and green hydrogen projects in the Sultanate of Oman. Being an Islamic bank with a commitment to sustainability, Bank Nizwa was the only Omani bank participating in the summit with a group of regional banks. Bank Nizwa's Deputy General Manager, Khalid Al Barwani, participated in a panel discussion titled "Finance and bankability". Moreover, the bank also participated in the exhibition for promoting sustainable banking products and services, such as sustainable financing and eco-friendly cards among others.
"Bank Nizwa, as a leading Islamic bank in the field of sustainable financing, is keen to assist the Sultanate in its efforts to become a regional leader in producing green hydrogen and making it a competitive industry. As a company, we promote innovation and develop local capabilities. The bank's vision of achieving comprehensive sustainability in its operations is fully consistent with the Sultanate of Oman's strategic goal of investing in green hydrogen. Additionally, it will increase local job opportunities, reduce carbon emissions, and diversify the economy," said Mr. Khalid Al Barwani, Deputy General Manager Wholesales Banking at Bank Nizwa.
"Bank Nizwa is committed to promoting sustainable practices in the local community and to focusing on the United Nations Sustainable Development Goals and Oman Vision 2040 objectives so that the Sultanate can achieve its objective of being ranked among the top 20 countries in the performance index. Developing innovative and sustainable banking solutions and products that adhere to Islamic Shari'ah remains a priority for the Bank," Mr. Khalid added.
Bank Nizwa has devoted itself to supporting national efforts toward achieving net zero emissions and a green future. This is due to its implementation of transparent and sustainable strategies, as well as its development of sustainable and innovative financing solutions for its customers. As part of its commitment to enabling customers to integrate environmental, social, and governance standards into their businesses, as well as financing projects that support the UN Sustainable Development Goals, Bank Nizwa has laid the groundwork for the development of viable financing solutions for future generations. By providing a range of Islamic banking financing solutions that are compliant with Islamic law and socially responsible, Bank Nizwa positions itself as the preferred financial partner for Islamic banking services in the Sultanate.