Wednesday January 29, 2020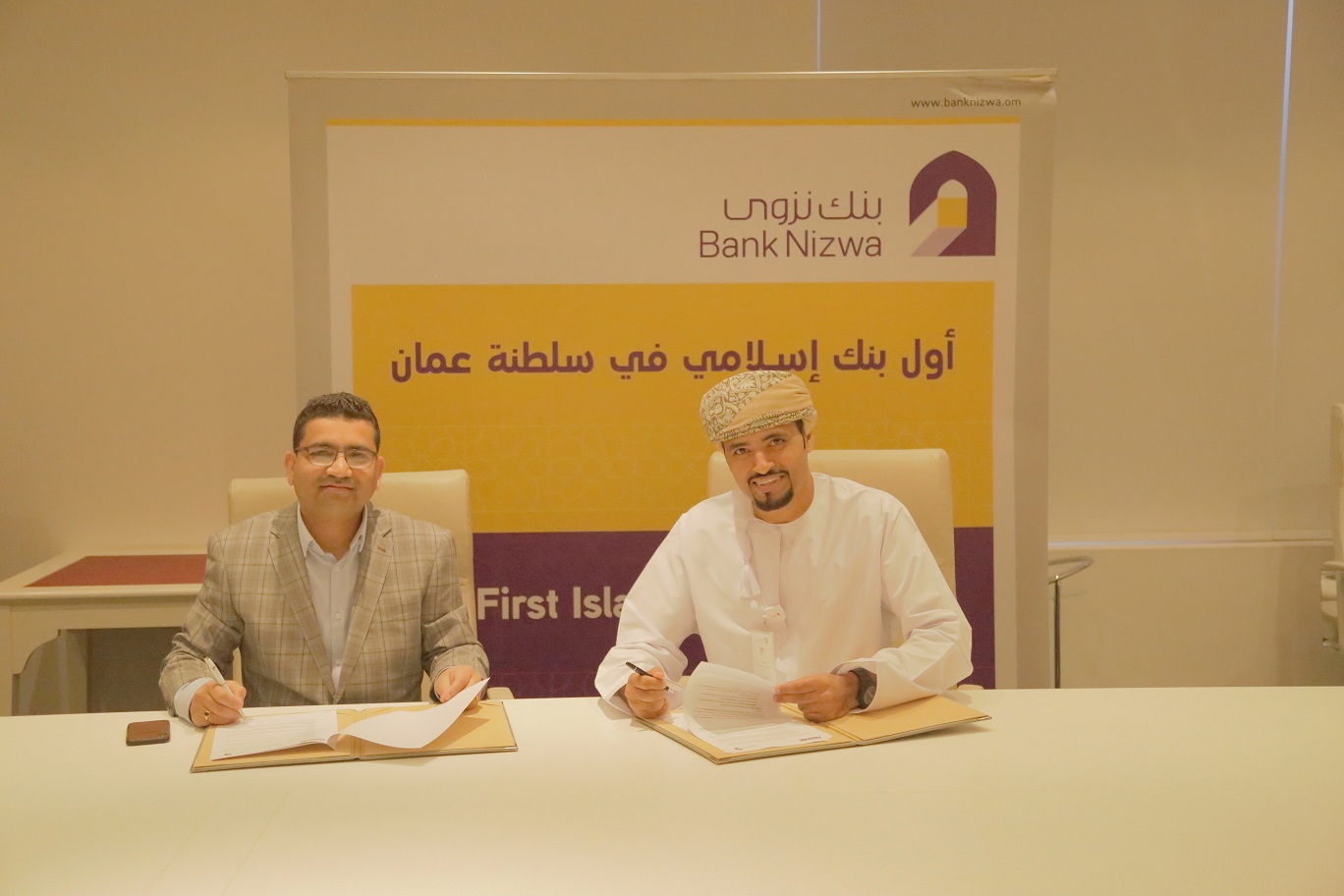 Looking to furnish your new home, Bank Nizwa customers are in for an exclusive offer from Danube Home, the Home Interior Retail arm of Danube Group; the leading building material company in the Middle East. Bank Nizwa customers with home financing or personal financing can now avail 30% discount on all non-discounted items at Danube Home or an additional 5% discount on discounted items, to a maximum of 40%.
The agreement was signed by Mr. Arif Al Zaabi, AGM Retail Banking from Bank Nizwa and Mr. Shubhojit Mahanobis Danube Home General Manager. Bank Nizwa customers can enjoy this exclusive offer at any Danube Home branches in Oman by presenting a dedicated voucher. A leaflet with all details will also be shared with prospect home owners to plan for their wish list of furniture and other home-related items. Danube Home will also provide complete interior designing services, 3D visualization (FIFO basis), Free sampling at work sites or Customized curtain servicesduring the construction
Mr. Arif Al Zaabi said, "Bank Nizwa realizes that owning a new home requires delicate financial planning. Our main goal is to provide our customers with tailored Shari'a-compliant solutions to meet their financial requirements coupled with exclusive offers that will reduce their financial burden. We are aware that furnishing a house can be expensive and by having such special offers with Danube home we strive to reduce our customer's financial burden while not compromise on their aspirations."

Bank Nizwa's property finance solutions offer the options of Ijara/Forward Ijara scheme in which the bank buys a property and then leases it to the customer. Alternatively, with the Murabaha scheme, the bank buys the property and sells it to the customer for a profit on deferred payment bases. Another available scheme is the Diminishing Musharaka, where the asset is jointly owned by the bank and the customer. The bank will lease it's share to the customer and the customer shall make periodical payments to buy out the bank's ownership, By the time the Diminishing Musharaka contract matures, the customer is the sole owner of the property. Complementing property financing, Bank Nizwa provides customers a full-suite of financing solutions including Personal and Auto Finance based on the Islamic Structure of Good Murabaha.