Monday March 20, 2023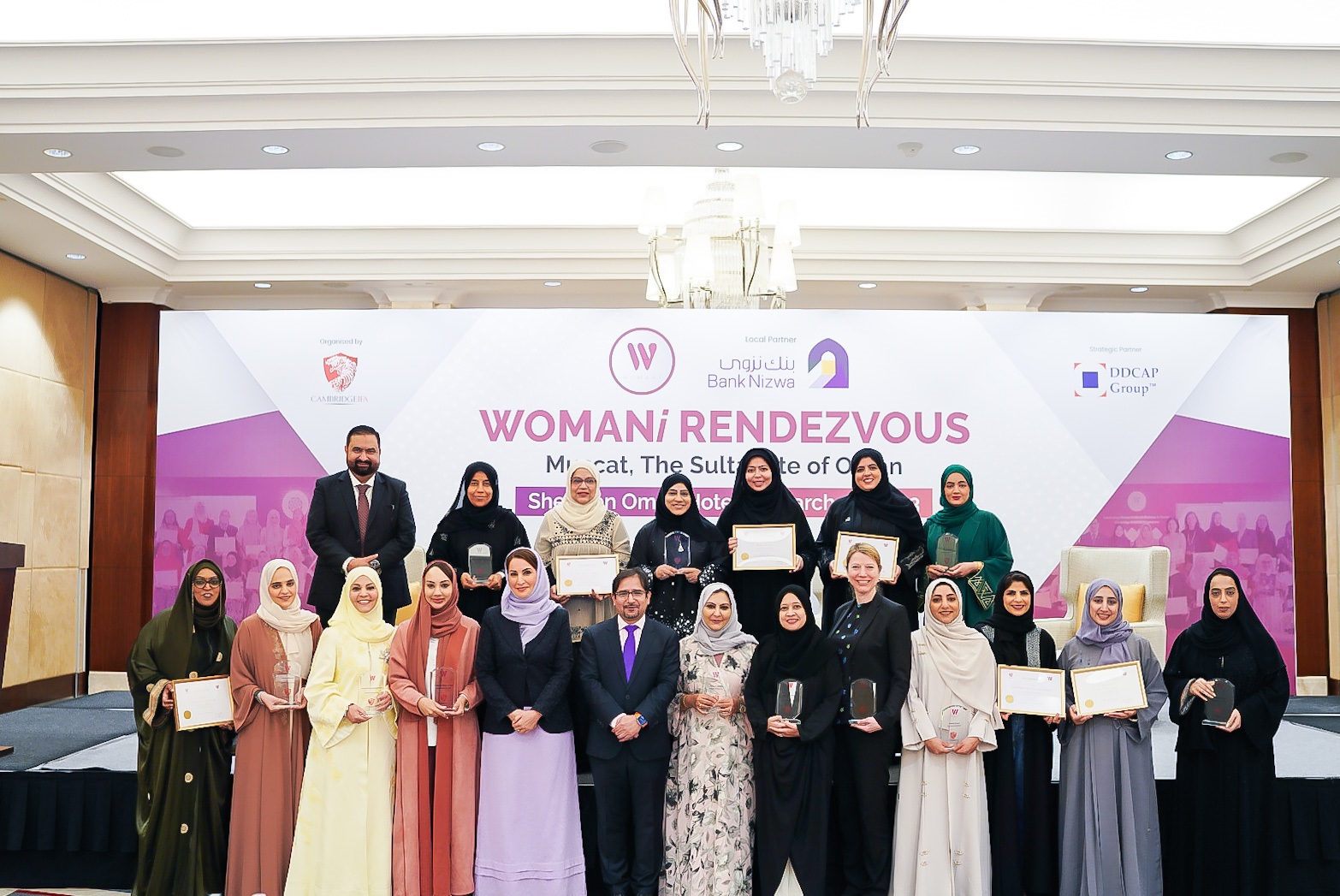 Bank Nizwa, Oman's leading Islamic bank, is dedicated to offering women equal opportunities to demonstrate their capabilities as a pioneering and female-friendly institution. This commitment has resulted in five of the bank's employees being listed in the Cambridge IFA WOMANi 2022 report's top 300 influential women in Islamic business and finance. The report acknowledges women who have made significant contributions to the industry and demonstrated exceptional leadership and innovation. To honour the female members shortlisted from the Middle East, Bank Nizwa partnered with Cambridge IF to host a special event in Oman. The celebration was held under the auspices of Her Highness A'Sayyida Dr Mona Fahad Mahmoud Al Said, Assistant Vice Chancellor of Sultan Qaboos University (SQU).
From Bank Nizwa, the list includes Her Highness A'Sayyida Wisam Jaifer Al Said, Head of Marketing and Corporate Communications, Haifa Abdul Ali Al Lawati, Head of Human Resources, Ikhlas Dawood Al Lawati Head of Service Quality, Customer Care and Phone Banking, Amal Said Al Juma, Chief Manager – Wealth Management and Amna Al Balushi Chief Manager- IT Governance & Security; all holding senior positions at the bank.
In addition to the recognition ceremony, there were two panel discussions featuring Haifa Abdulali Al Lawati and HH A'Syyidah Wisam Al Said as speakers. Haifa Abdulali Al Lawati participated in the discussion on "Women in Leadership: Breaking Barriers and Creating Change," while HH A'Syyidah Wisam Al Said contributed to a panel discussion, titled, "The Future of Women Empowerment and Gender Equality in Islamic Finance: Challenges and Opportunities."
"In the world of Islamic banking and finance, women have had many opportunities to excel. The number of women professionals who have contributed to Islamic finance has grown and continues to do so. Now more than ever, women play a significant role in Islamic finance. Omani women have played a key role in the overall development of Islamic finance, besides setting the pace for women to occupy high positions in Islamic banking. In Bank Nizwa, women hold a significant number of senior positions, demonstrating the importance of empowering women. The bank focuses on supporting Omani women in their efforts to acquire additional qualifications and enhance their skills. The success of these five remarkable women shows the bank's commitment to developing a talent pool for Islamic financial services," said Mr Khaled Al Kayed, the Chief Executive Officer.
Bank Nizwa believes it is responsible for providing aspiring women with the necessary impetus to support their learning, skill development and leadership goals. The bank continually strives to provide women with the environment they need to achieve these goals, with many training and development programs specifically designed for them. Women are highly valued at the bank and held to a high standard of responsibility, encouraging them to achieve new milestones, accolades, and recognition both locally and globally.
The success of Bank Nizwa is attributed to its exceptional corporate culture, which promotes equality and fairness, technological advancements, and industry best practices. Today, numerous women work at the bank's senior management levels and across different departments. Bank Nizwa invests heavily in ventures that ultimately develop the Omani workforce, encouraging its employees to drive change in the industry and lead the way.