Wednesday September 5, 2018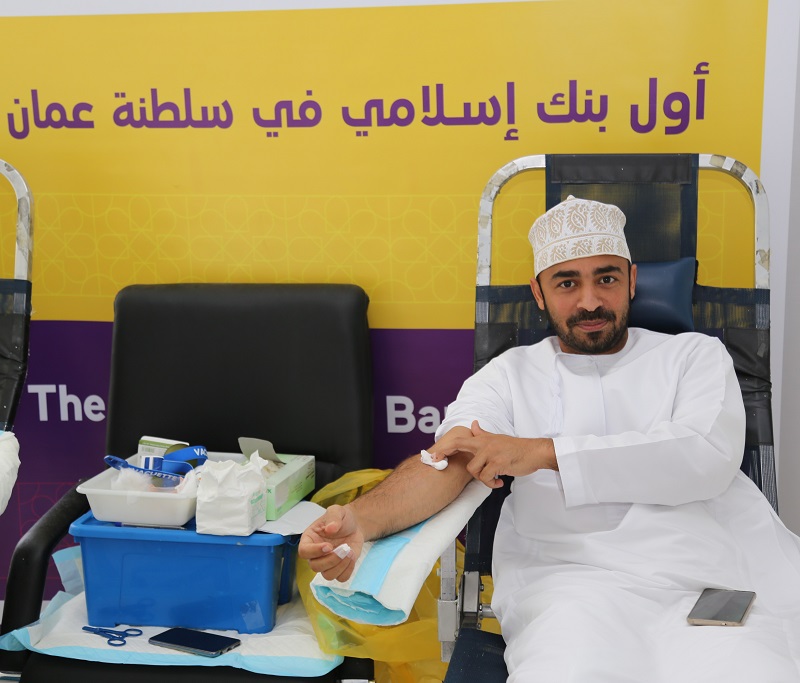 Muscat, September 5th 2018 – As a part of its corporate social responsibility program 'Masoliyati', Bank Nizwa organized a day-long blood donation camp at Beach One Building in Shatti Al Qurum. Home to the bank's Head Office and open to the public, the event successfully attracted a number of volunteers willing to contribute to this cause in order to help maintain blood supplies at adequate levels in the Sultanate. The campaign was held in collaboration with the Ministry of Health's Directorate General of Health Affairs - Department of Blood Services.
Organizing its 9th blood drive, bank Nizwa is demonstrating its humanitarian commitment and role as a good corporate citizen. The bank continuously resumes an active role at the heart of its community and contributes to its betterment. This was also an opportunity for the bank's employees to lead by example creating a feeling of team accomplishment. The blood drive not only reiterates the bank's commitment to society and to giving back but also reflects the spirt of volunteerism exhibited by the staff and all participating donors.
Bank Nizwa's volunteering platform 'Masoliyati' was launched in 2014, to enable the bank's employees and volunteers to be part of various charitable initiatives across the Sultanate. To date, the program has successfully organized several volunteering projects that reflect the bank's true values that transcend offering Islamic financial services to ensure the wellbeing of the community.