Tuesday December 27, 2022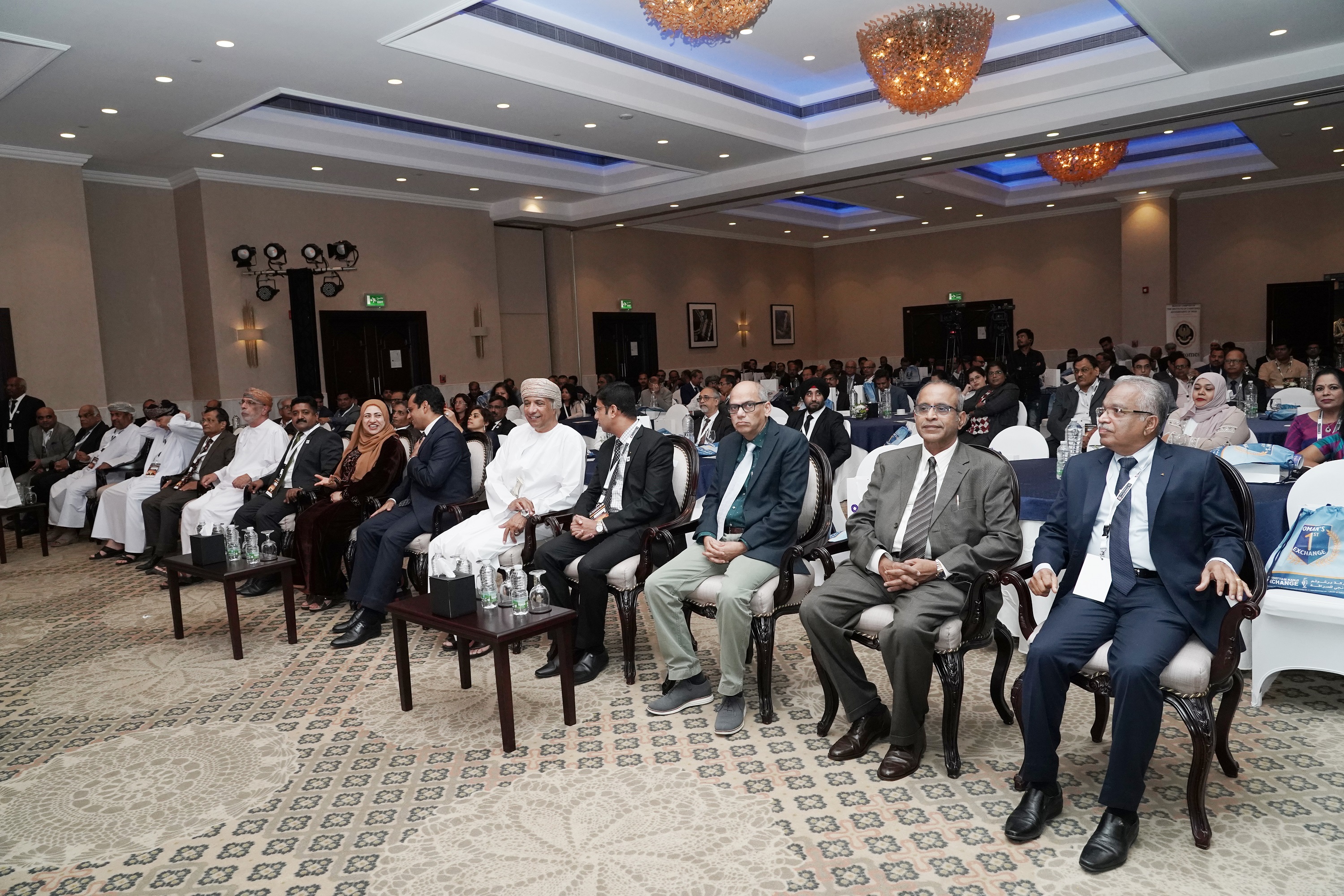 Bank Nizwa, the leading and most trusted Islamic bank in Oman participated in the 12th International Seminar titled, "Success through Synergy", organised by the Institute of Chartered Accountants of India (ICAI), Muscat Chapter. The seminar witnessed an attendance of more than 250 members, dignitaries and guests from across the globe.
Mr Narasimhan, General Manager of Wholesale Banking Group at Bank Nizwa participated by delivering a presentation on "The role of Islamic Banking in the Synergetic Contribution to the Growth of Oman Economy". He shed light on the Global Islamic Finance landscape and Islamic Banking and its outlook in Oman. Furthermore, highlighted the general operating difference between Islamic and conventional banking. Lastly, he spoke about the critical role Bank Nizwa has played in advancing Islamic banking in the country, making Oman the fastest-growing Islamic finance market in the GCC.
"Islamic Banking Industry is growing very fast in Oman. As of June 2022, according to the statistics issued by the Central Bank of Oman, Islamic Banking Entities (IBEs) share in the industry has increased to 18 per cent. At the forefront of this growth is Bank Nizwa, continuously increasing its market share. Within Islamic Banking Industry, the bank holds a total of 23 per cent share in the financing, 26 per cent in deposits and 24 per cent in assets," said Mr Narasimhan.  
He added, "Bank Nizwa focuses on continuous innovation through re-engineering processes and launching digital ventures and new business models. Furthermore, it aims at growing and strengthening existing segments, supporting Small and Medium Enterprises and expanding its offerings. The bank is also working to improve customer experiences by investing heavily in digitalisation, reskilling society and equipping them with cutting-edge digital tools and capabilities. In alignment with the country's Vision 2040 agenda, we are also focusing on our sustainability strategy and roadmap. Bank Nizwa is the first Bank in Oman to launch sustainable financing and eco-friendly debit and credit cards"
Achieving consistent growth in net income in the past five years, Bank Nizwa has shown the utmost resilience in all its operations and exhibited outstanding performance across all departments. Bank has outperformed its Islamic and conventional peer banks in all growth aspects.
The five-year strategy outlined in Bank Nizwa's 2020 -2025 roadmap includes five pillars of development, including boosting financial performance, technological advancement, increasing market share, promoting a team culture, and being a progressive company. As a result of this journey, the bank has expanded its operations and recorded stellar growth in its overall performance. Its innovative Islamic financing products focus on customer service and support of local businesses have made Bank Nizwa one of the largest and fastest-growing Islamic banks in Oman.
As a leading provider of innovative digital products and services, Bank Nizwa is revolutionising the Omani digital banking scene by meeting the needs of its customers on a daily basis. Keeping customers at the centre of its priorities, the Bank remains committed to offering the most advanced, fastest and trusted banking products whilst implementing its long-term digital strategy.  To better serve its retail and corporate customers through innovative products and services and unparalleled customer service, Bank Nizwa is determined to become a leading Islamic bank in the country.