Tuesday February 2, 2021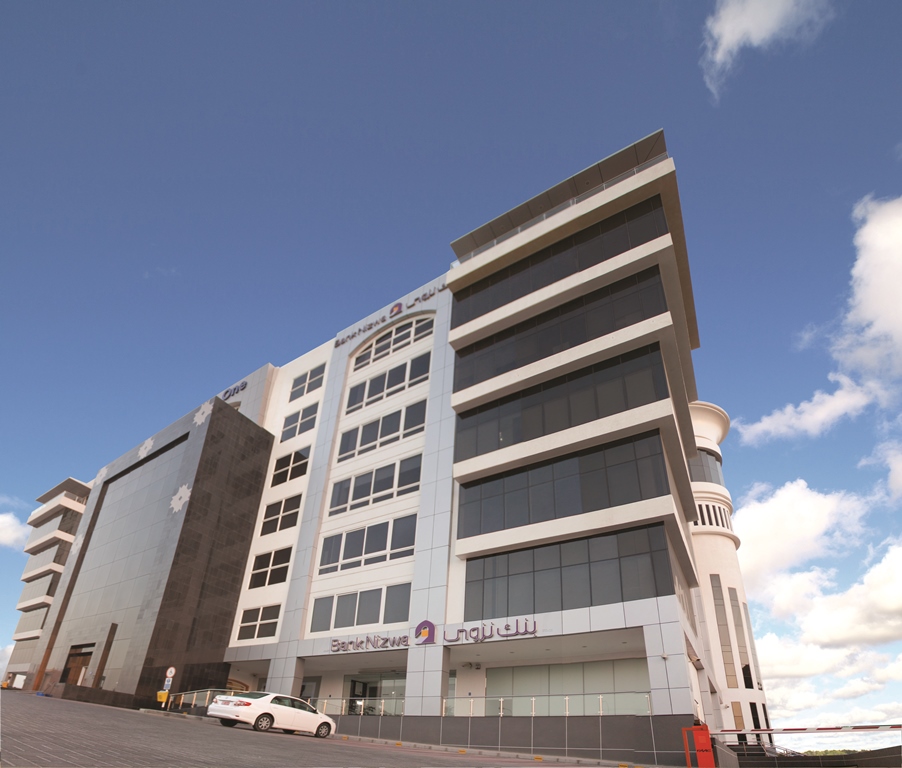 The division is well-poised to address 2021 growth aspirations
Recognized as the leading and most trusted Islamic bank in the Sultanate, Bank Nizwa has successfully achieved all set targets of its maiden 5-Year Plan (2016 – 2020) and now set on a growth path. Despite the unprecedented challenges brought about by the COVID-19 pandemic throughout year, persistent low oil prices and various uncertainties that enveloped the market, Bank Nizwa was able to stand tall against all odds and record a significant growth and profitability in 2020. Showing remarkable progress year-after-year, Bank Nizwa has acknowledged the efforts of its Wholesale Banking Group, recognizing it as a vital contributor to its success.
Recently, an annual strategy meeting event was organized by the Wholesale Banking Group and was well-represented by the bank's Management and Heads of divisions. At the event, the CEO addresses the bank's aspirations and future plans while the event also highlighted the significant milestones achieved and introduction of unique products to portfolios. A new 2021 strategy for growth themed 'Combined Synergy' was put forth as to continue delivering better services and products to clients.
During 2020, Bank Nizwa's Wholesale Banking Group has successfully signed landmark agreements with multiple organizations supporting Public and Private Participation (PPP) by providing Shari'a compliant financing and services to leading projects in the Sultanate. This include the financing agreement of dates processing project with Nakheel Oman Development Company SAOC, where the Musharaka financing was slated to be used for the development and construction of state-of-the-art industrial processing complex in the Wilayat of Nizwa. The bank also signed a financing agreement with Oman National Engineering & Investment Company SAOG ("ONEIC") to establish Sahalnoot sanitation network for Salalah Sanitary Drainage Services Co SAOC, one of the key projects that will support overall development in the Dhofar region and follows the national direction of encouraging more private sector investments in the country's infrastructure. Most recently, the bank signed a partnership agreement with Arab Open University to finance the construction of its new campus in Oman supporting education being primary focus of the Oman Vision 2040 in having professionally skilled workforce to drive the economy and thereby attain prosperity for the nation.
"Bank Nizwa's growing, multi-industry portfolio under its Wholesale Banking Group is a testament of the trust our clients place in our services. Islamic financing offers a variety of opportunities in different sectors and we're honored to be the preferred bank for our clients," said Narasimhan, General Manager of Wholesale Banking at Bank Nizwa during the event. "With 10 divisions to address the client requirement in all business segments, the Wholesale Banking business has made some noteworthy contributions to the economy. We have also adopted a new SME policy, which, with the support of our excellent network of retail branches, will help Bank Nizwa's Wholesale Banking to reach every corner of the country."
Acknowledging the vital role SME sector plays in contributing to the economy and its impact in providing employment for Omani nationals, Bank Nizwa is a keen supporter offering tailor-made solutions to SMEs in the Sultanate. The trust placed in the bank's services is evident through a notable increase in its SME customer-base and business volume. With a focus on key growth areas like Muscat, Salalah, Sohar and Duqm, Bank Nizwa has now made its Wholesale Banking services easily accessible throughout Oman.
Bank Nizwa's Wholesale Banking team offers Shari'a compliant advisory services through some of the most qualified experts in the industry. The team provides guidance in the fields of corporate banking, mid-corporate banking, project finance, SME, global markets, government banking, investment banking, international banking and trade finance with a dedicated Wholesale Banking support. 
With various partnership models developed with prominent GCC banks and several accolades to its name, Bank Nizwa strives to continue leading the way in the Islamic banking sector in Oman.