Wednesday October 27, 2021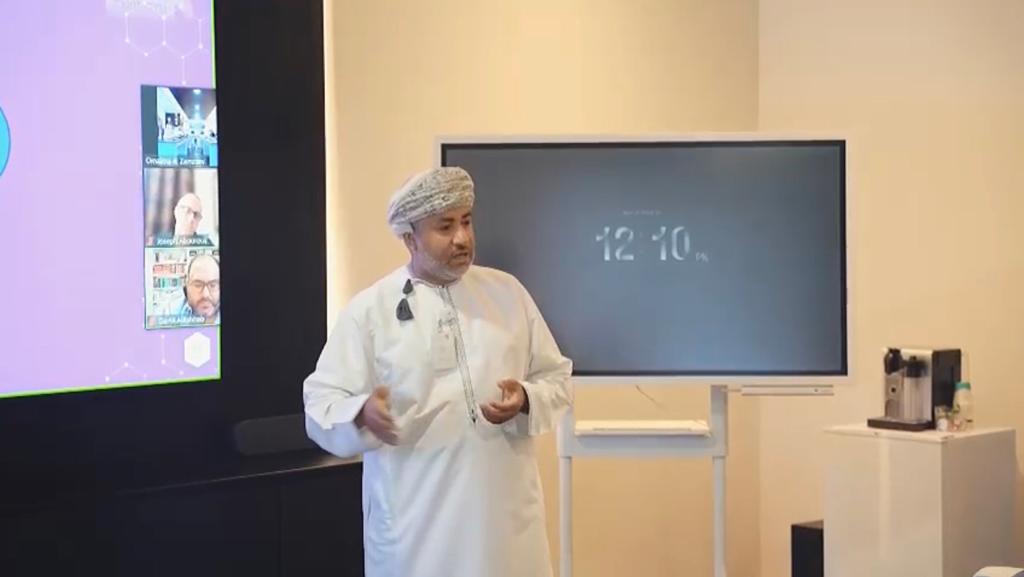 Muscat, Sultanate of Oman - With a keen focus on human capital growth, Bank Nizwa has been recognized for its efforts towards enhancing the skills of its employees as well as helping them achieve their personal development goals. While Bank Nizwa recently won the coveted title of the Best Employer Brand Award at the 16th Employer Branding Awards, the bank's Head of HR , Haifa Al Lawati also won the Exemplary Leader Award in the same event. Continuing its untiring efforts towards enhancing the talents and capabilities of its workforce, the bank announced its Leadership Development Program.
In line with the bank's strategy to develop its middle management employees, the program is yet another innovative initiative geared at high-potential employees who have shown continued dedication towards achieving their organizational goals, proven their capabilities and demonstrated the right attitude at the workplace.
On this occasion Haifa Al Lawati , Head of HR department commented "We believe that nurturing talents is vital to achieving long-term success. Through ongoing training sessions, workshops and seminars, Bank Nizwa has taken various initiatives to ensure that its employees have the scope to constantly enhance their professional and interpersonal skills. We take great pride in the achievements of our employees and ensure that their efforts get due recognition even on international platforms," Haifa added . "The Leadership Development Program is a testament to our ongoing efforts towards encouraging our high-potential employees to lead the way for change in the future. Aimed at fostering a learning environment at the workplace, this program will also instill healthy competition and further motivate our employees to assume leadership roles. Oman has a talented workforce of aspiring, enthusiastic and skilled youth and Bank Nizwa will continue to take efforts to tap into their potential and create a new generation of talents that will propel the country to new heights."
Geared at elevating high-potential employees and closing the gap between them and the executive management team, the program aims to provide learning opportunities to those who have demonstrated the potential to succeed in leadership positions in the bank. To ensure transparency in the selection procedures, all employees are assessed by a third-party consultant. To commence the program, a group of twelve employees was selected and inducted into the program. The group went through an extensive course that started from business simulation, after which they received training on ten different leadership modules. Finally, they were tasked with real-life projects that were then presented to the executive team of Bank Nizwa. As an appreciation and acknowledgment of the efforts put in by the group, the projects will be sponsored for implementation. To ensure ample opportunities for all its employees, the LDP -  Leadership Development Program will be an ongoing process at Bank Nizwa where employees will be selected and trained at regular intervals.
By providing ongoing developmental opportunities, Bank Nizwa seeks to build a workforce that is not just highly skilled at their respective areas of expertise but also possesses the leadership mindset and qualities. As a bank that has won several accolades for excellence and has also been recognized as the employer of choice, Bank Nizwa will continue to take initiatives to develop the national workforce in line with Oman Vision 2040.