Monday September 17, 2018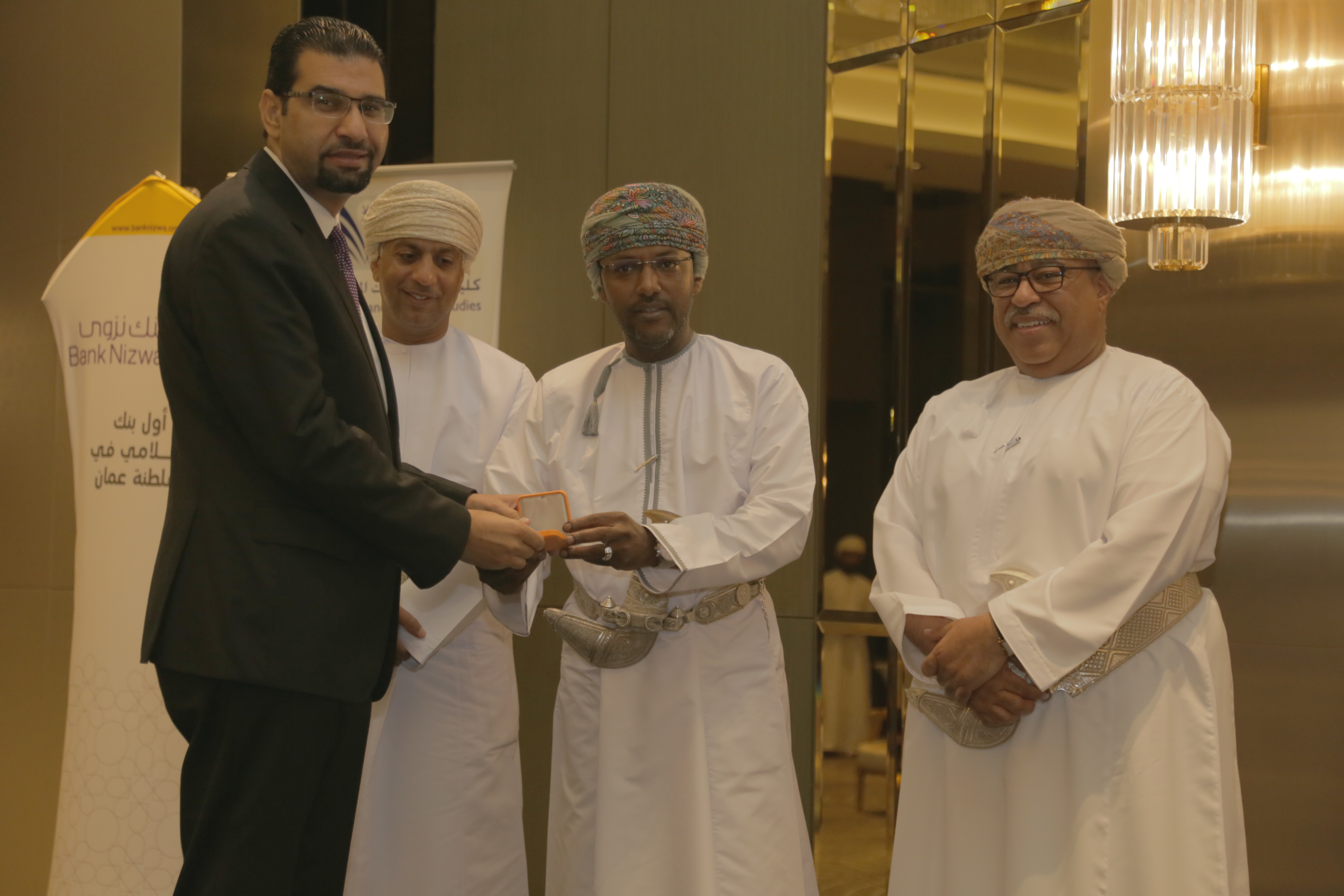 Bank Nizwa participated in the College of Banking and Financial Studies (CBFS) Forum, an industry event held in collaboration with the Accounting and Auditing Organization for Islamic Financial Institutions (AAOFI), a Bahrain based organization that promotes Shari'a standards for Islamic financial institutions, participants and the overall industry. The forum saw the participation of Bank Nizwa CEO Khalid Al Kayed in a panel discussion to discuss the impact of technology and innovation in Islamic economy.
Hosted by CBFS with the theme of 'Islamic Finance and Shari'a Governance in the age of Financial Disruption', the forum was held under the auspices of H.E. Tahir bin Salim Al Amri, The Executive President of Central Bank of Oman. The event also saw the participation of Sheikh Dr Kahlan bin Nabhan Al Kharusi, the Assistant Grand Mufti of Oman and Sheikh Mohammad Taqi Usmani, Mufti and Chairman of AAOIFI Shari'a Board, alongside other regional and locally leading Islamic Finance academics and practitioners.
Khalid Al Kayed CEO of Bank Nizwa said, "The topics discussed in today's forum are all forward thinking ones that encourage all stakeholders to think and plan not 10 years ahead, rather 25 years down the line to be able to cope with change and achieve optimal results on all fronts. One of the key topics is technological advancements and how they are shaping consumer behaviors in the marketplace. In order for Islamic financial institutions to restore growth and profitability in today's challenging market of lower returns, they need to leverage opportunities generated by innovative technologies. Another key topic discussed today is having regulators and practitioners align their efforts in rolling-out competitive-edge products and services."
Al Kayed added, "The final important point discussed is the significance of supporting SMEs and creating a culture of entrepreneurship supported by the tools and offerings provided by Islamic finance. Oman is a country that enables and supports entrepreneurs to thrive, and our sector must play a bigger role in contributing to the Sultanate's economic diversification strategy."
Bank Nizwa's participation in the forum came as part of its ongoing strategy to continue raising awareness on Islamic banking across the Sultanate. The bank has been collaborating with CBFS, supporting its program in Islamic banking through workshops for first year students, introducing them to the industry, its impact on the economy and most importantly highlighting available career opportunities.