Monday February 13, 2023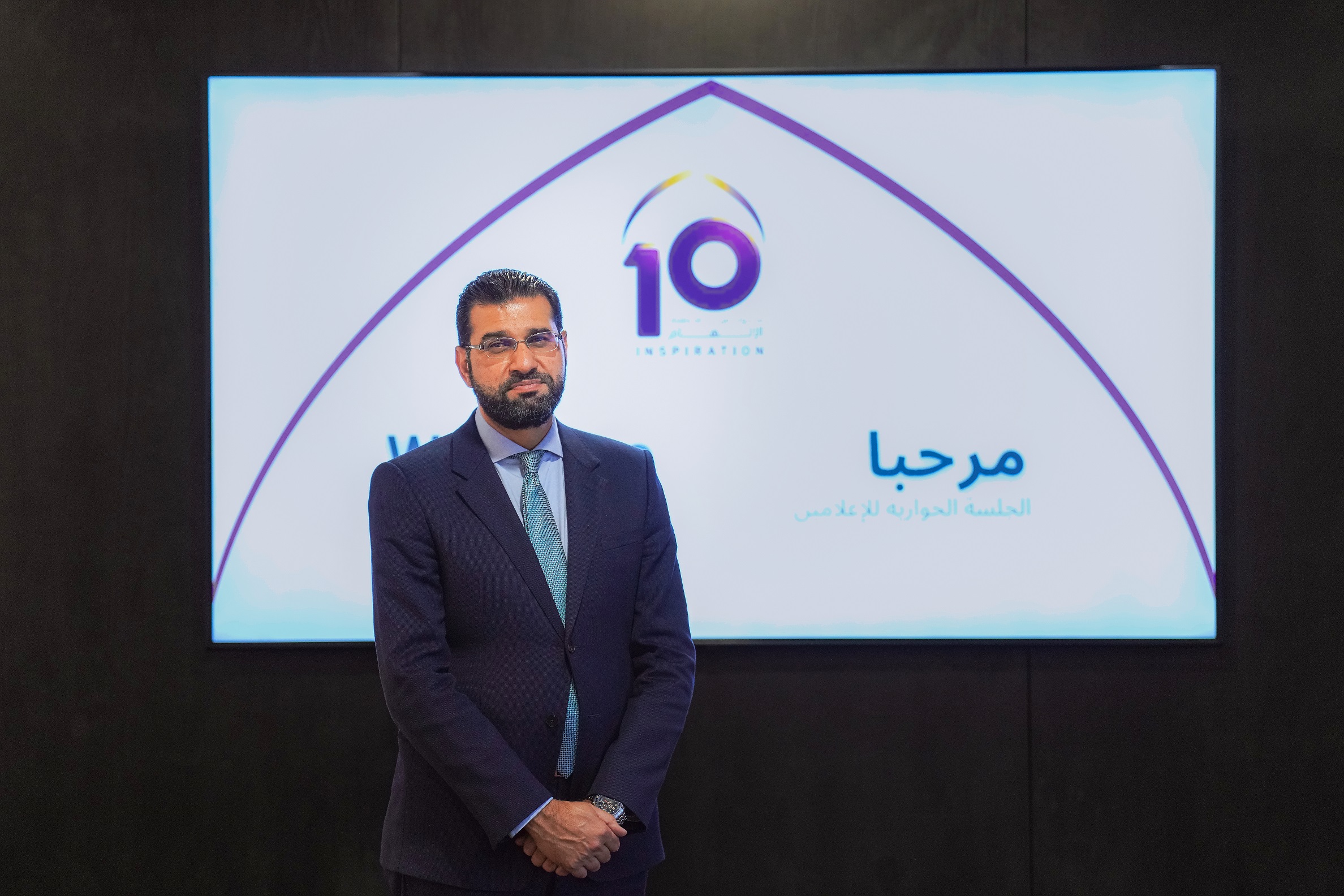 As the fastest-growing Islamic bank in the country, Bank Nizwa has consistently set new benchmarks and established itself as the fastest-growing bank in the country. To celebrate its decade-long success, the bank recently hosted a distinguished media roundtable to commemorate its 10-year anniversary. The event was attended by renowned journalists from various media outlets, who were given the chance to engage in meaningful discussions with the bank's Chief Executive Office Mr Khaled Al Kayed and other top executives from Bank Nizwa. This provided valuable insights into the bank's strategies, operations and plans for the future, further solidifying Bank Nizwa's position as a leader in the industry.
During the gathering, Mr Al Kayed expressed his gratitude for the support received from customers, the community and shareholders over the past decade. He stated, "Celebrating our 10-year anniversary is both an exciting and humbling experience, as we reflect on the numerous achievements of Bank Nizwa during this time. Our commitment to Islamic finance goes beyond being a prominent player and industry leader, it allows us to make a positive impact on people's lives and uphold the trust of our valued customers. At Bank Nizwa, we remain dedicated to maintaining the highest standards of excellence, integrity, and transparency, values that have been crucial to our success."
Mr Kayed highlighted the remarkable journey of Bank Nizwa since its establishment. He emphasised how the bank has strategically aligned its growth with that of conventional banking, while also contributing to the overall enhancement of the banking ecosystem in Oman. The total market share of Bank Nizwa stands at 24% in the Islamic Banking sector according to the Central Bank of Oman's recent report. Bank Nizwa has recorded a positive trajectory of growth as reflected in its financial results in the last quarter of 2022.
As a testament to its progress, Bank Nizwa has turned in a commendable financial performance by registering a 20 per cent growth in net profit. The bank's total assets also increased by 6 per cent, reaching 1.486 billions Omani Rials in December 2022 from 1,405 million Omani Riyals in December 2021. The gross financing portfolio improved by 10 per cent to 1,242 million Omani Rials, whilst the total customer deposit portfolio rose by 7 per cent to 1,189 million Omani Rials. The bank's operating income witnessed a growth of 18 per cent.
Bank Nizwa has driven significant expansion and development in the Islamic banking sector. The bank recognises the importance of maintaining sustainable business practices and is focused on increasing margins through responsible decision-making. Additionally, Bank Nizwa is committed to diversifying its income streams by exploring new products, clients, and segments. The bank also places a strong emphasis on keeping its cost-to-income ratio in check and ensuring that it operates as efficiently as possible. To achieve these goals, the Islamic
institution is dedicated to continuously monitoring its performance and making necessary adjustments to drive growth and success.
In addition, Bank Nizwa has achieved significant growth in its retail and wholesale business and also has showcased its strong dedication to maintaining a people-centric approach and spearheading initiatives that add value to the lives of its employees as well as the community at large. The bank's increased emphasis on integrating ESG into operations and its unwavering commitment to the digitalisation agenda were strongly applauded at the event. As a bank that has advocated the principles of Shari'ah, Bank Nizwa reiterated its keen focus on nurturing a knowledge economy that is financially conscious, pragmatic and reserves a savings mindset. The bank was also able to share interesting insights and statistics from the various Islamic banking awareness campaigns it conducted across a number of wilayats.
As the Islamic banking sector continues to evolve and expand, Bank Nizwa remains at the forefront, driving innovation and setting new standards for excellence. With a deep understanding of its customer's needs and a steadfast commitment to ethical and transparent banking practices, Bank Nizwa has become a trailblazer in the industry, delivering a range of cutting-edge financial products and services that are fully aligned with Islamic values and principles. The bank's team of knowledgeable and experienced professionals is dedicated to providing personalised and efficient solutions, ensuring customers receive the highest level of service and support.