Saturday June 9, 2018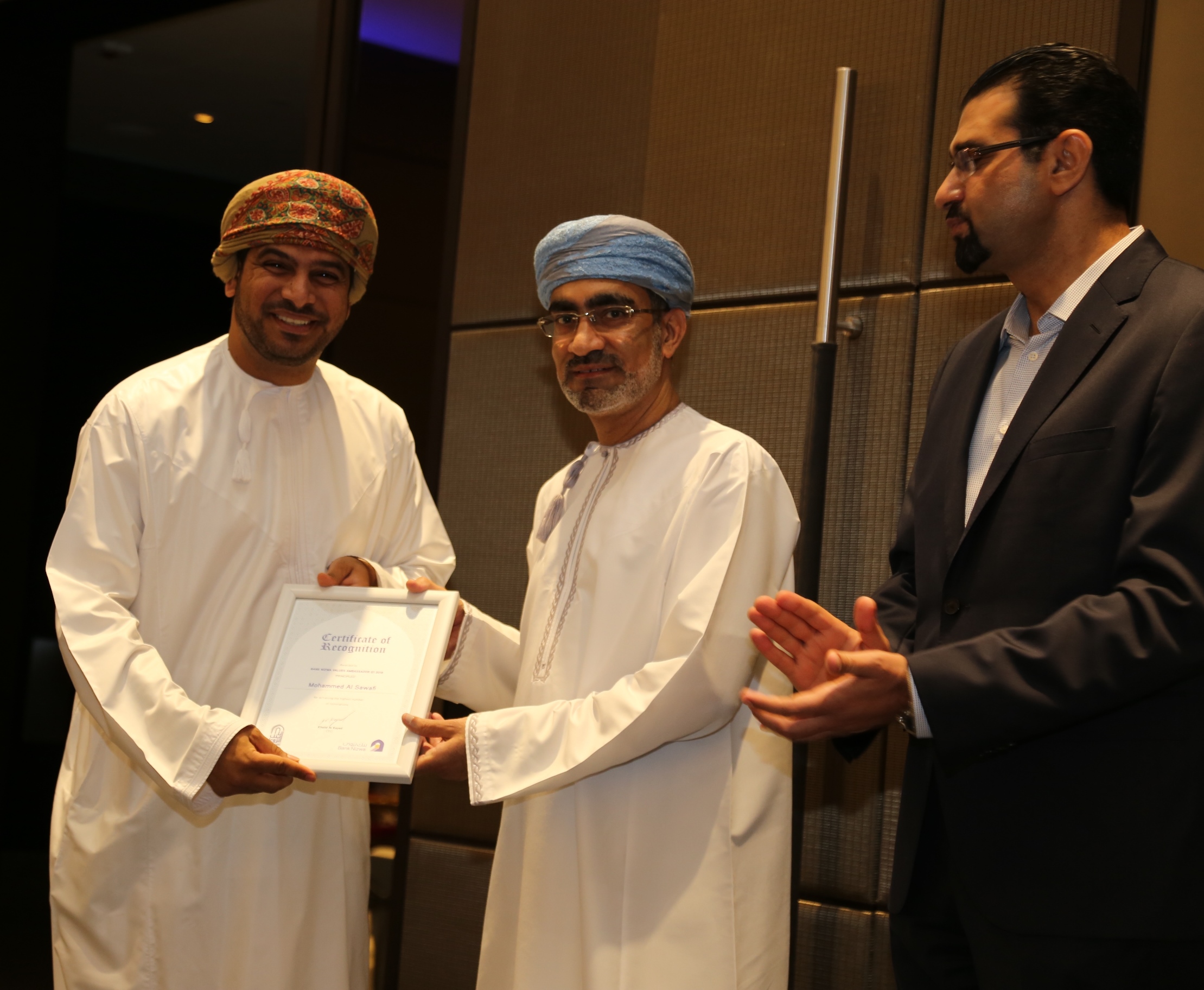 Celebrating the month of giving, Bank Nizwa recently organized its annual Ramadan staff Iftar in Muscat. The bank's Chairman, Sayyid Amjad bin Mohammed Al Busadi, Board Members, and CEO Khalid Al Kayed participated at the event. The Chairman and CEO recognized the efforts of its volunteer team 'Masoliyati' with appreciation certificates for their participation in a number of activities to help families in need and supporting areas affected by cyclone Mekuno in the Governorate of Dhofar. Bringing the bank's family together from various governorates, the Masoliyati team joined hands with their peers from the Bank Nizwa Salalah branch. The volunteers delivered electronic items including refrigerators and oven to families across the Governorate, as well as embarked on a beach clean-up drive on the shores of the affected areas.
The staff iftar is an annual event on the bank's calendar dedicated to celebrating the values of not only the Holy month, but those of the bank's alongside the achievements of its employees. In this occasion, Khalid Al Kayed, CEO of Bank Nizwa emphasized the importance to reflect on the Holy month's values and learnings, as well as appreciate its many blessings. He elaborated that the bank's vision is to be the best performing bank in the Islamic banking sector, a trend-setting and go-to reference institution in the Sultanate. In order to sustain this pioneering position, the bank's strategy was to be an organization built on a culture that celebrated its employees, as well as embraced and encouraged innovation and inclusiveness.