Monday November 15, 2021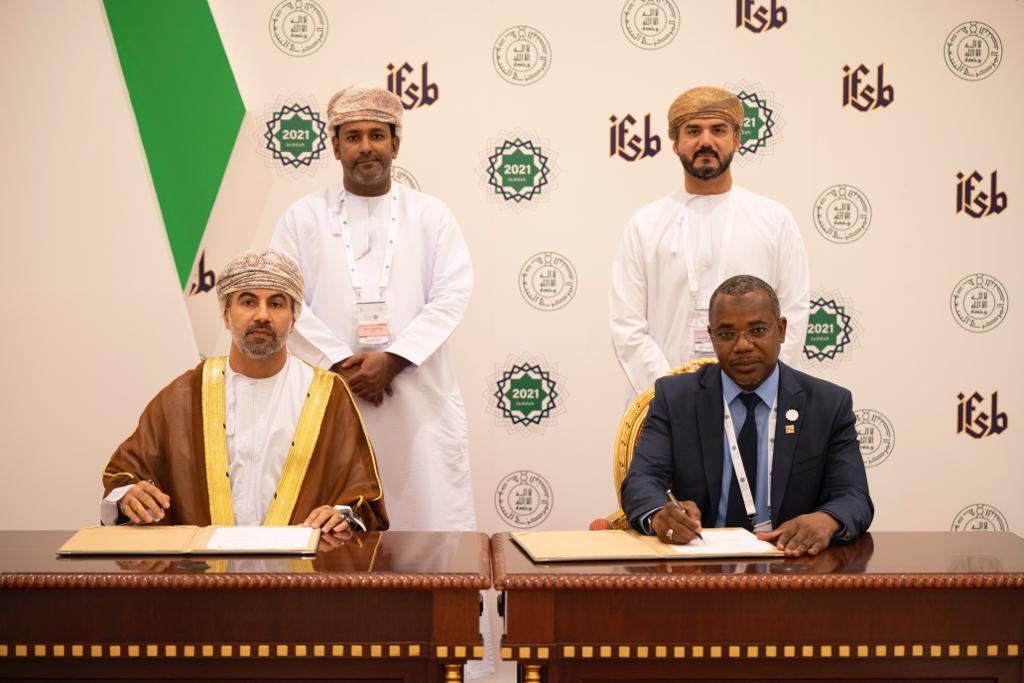 A key advocate of Islamic finance in the country, Bank Nizwa has been at the forefront of progressive change in the Islamic banking sector while continuing to offer innovative Sharia-compliant products and services. In line with its mission to spread awareness and boost interest in the community about Islamic banking practices, Bank Nizwa recently signed a Memorandum of Understanding (MoU) with the Islamic Financial Service Board (IFSB) at the 15th IFSB Summit held in Jeddah, Saudi Arabia. The agreement was signed between Sheikh Saif Hilal Nasser Al Mawali, Board Member of Bank Nizwa and Dr. Bello Lawal Danbatta, Secretary General of IFSB.
On signing the agreement, Sheikh Saif Al Mawali said, "We are indeed delighted to be an IFSB member bank and we look forward to working closely with IFSB to attain new milestones through thoughtful, well-strategized and prudent collaborations that serve our mutual benefits and objectives. The growing popularity of Islamic finance in the region has led to an increase in demand for innovative Sharia-compliant products and services that meet the varying needs of the industry."
To enhance their relationship and collaborate to further the institutional synergy for the overall development of Islamic Finance in Oman and the region, Bank Nizwa and IFSB will jointly undertake several initiatives to achieve its goals.
Dr. Bello Lawal said: "We at IFSB are delighted to join hands with Bank Nizwa for enhanced capacity building, awareness and development of Islamic Finance in Oman and region. We are very positive that enhanced this synergy between two prestigious entities shall prove fruitful in achieving joint objectives."
Ever since its inception, Bank Nizwa has demonstrated an unfaltering commitment to spreading awareness about Islamic finance while continuing to spearhead changes in the sector. By upholding the highest standards of excellence in Islamic banking, collaborating with leading financial institutions and achieving excellence in innovation, customer service and digital transformation, Bank Nizwa has earned commendable recognition in the Islamic banking sector.   
It is worth mentioning that Bank Nizwa is an observer member of the Islamic Financial Services Board. This collaboration comes as part of Bank Nizwa's strategic efforts to strengthen its relations with the world's leading institutions in the sector such as the Accounting and Auditing Organization for Islamic Financial Institutions (AAOIFI) and the General Council for Islamic Banks and Financial Institutions (CIBAFI) to mention few. The Bank recently signed also a cooperation agreement with AAOIFI, which aims to support research and development in other technical fields, legitimacy, trademarks, financial technology, as well as product development, and other similar solutions related to areas of common interest for the development of banking and finance. Islamic and more.