Saturday February 13, 2021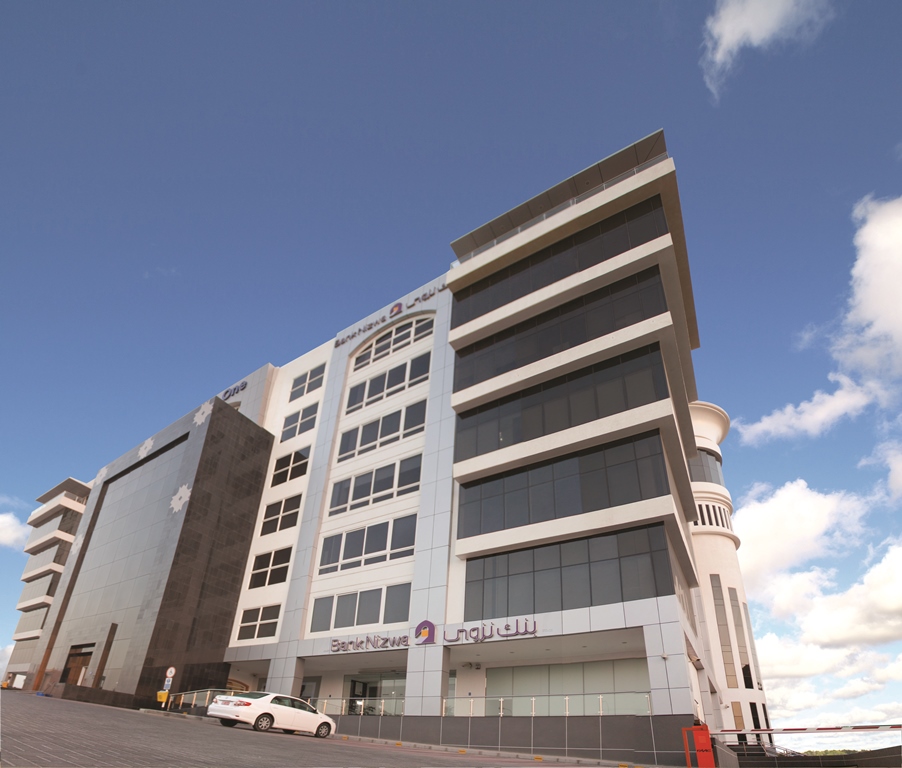 The award came to affirm the banks leading position
Recognized as a leading Islamic bank in the Sultanate, Bank Nizwa has regained the title of 'Best Islamic Bank in Oman' at the Islamic Finance News (IFN) Best Banks Poll 2020 in the category of innovation, creation and tradition.  The IFN Best Banks Poll 2020 is the biggest and broadest yet survey by IFN and recognizes the best Islamic finance service providers across 44 categories and 35 countries. The poll respondents consist of Islamic finance issuers, investors and government bodies.
The IFN award is a testament to Bank Nizwa's unparalleled commitment to constantly inculcate innovative strategies, capitalize on the latest technological advancements and remain at the forefront of encouraging digitalization in the banking sector. Demonstrating utmost resilience in all its operations and exhibiting exceptional performance across all its departments even in the face of unprecedented challenges, Bank Nizwa has recorded RO 11.067 million in net profit indicating a 9% growth after tax for the period ended 31 December 2020, compared to RO 10.17 million in 2019. The bank's total assets also grew by 17% to reach RO 1205.99 million compared to RO 1034.58 million in the preceding year. Its growing preference amongst customers is reflected in its increasing customer deposit portfolio which increased by 16 per cent to RO 924.2 million against RO 797.1 million on a year-on-year basis. The bank's financing to customers rose by 20 percent to RO 1004.1 million for the year ending 31 December 2020 compared to RO 839.3 million in 2019.
"It is a moment of great pride as Bank Nizwa has once again been awarded this coveted title by IFN. The IFN Awards honor the very best in the Islamic financial industry and is highly recognized by the global Islamic capital markets," said Khaled Al Kayed, CEO of Bank Nizwa. "Our thoughtfully curated portfolio of Shari'a-compliant products and services, unfaltering customer-centric approach and dedication to digital transformation in all areas of business has helped us make our mark in the Islamic banking sector."
Incorporating digitalization in different areas, Bank Nizwa has proved itself as a pioneer in the field, paving the way for digital transformation and innovation in the banking sector. While ensuring the highest level of cyber and data security, Bank Nizwa has infused innovation in all its operations and built a digital ecosystem for the bank. This has helped in redefining the customers' journey when it comes to progressive Shari'a-compliant solutions that meet all financial requirements of the customers. Bank Nizwa also boasts of having a versatile mobile application that provides greater banking accessibility through a wide range of user-friendly services and is constantly updated to include additional features.  All its e-banking portals offer a seamless user experience, thus encouraging everyone to move to a digital space.
Apart from winning the same title in 2018, Bank Nizwa has also been awarded other prestigious titles like the most recent award by Signature Magazine which named it the most trusted Islamic Bank. Last year, Bank Nizwa was awarded the 'Most Innovative Islamic Bank' at The International Finance Magazine Awards and the 'Best Performing Company – Large Cap' at the Alam Al-Iktisaad awards 2020, to name a few. Global Finance also ranked Bank Nizwa as one of the 'World's Best Islamic Financial Institutions in 2020'. Spearheading new initiatives, Khaled Al Kayed, the bank's CEO was named 'Global Islamic Finance CEO of the Year 2020' at the Global Islamic Finance Award. Over the years, Bank Nizwa has received various such local, regional and international awards that have helped it strengthen its position as a much-revered bank that has been leading the way to promote awareness and bring about innovation in the Islamic financing sector.
​