Tuesday November 5, 2019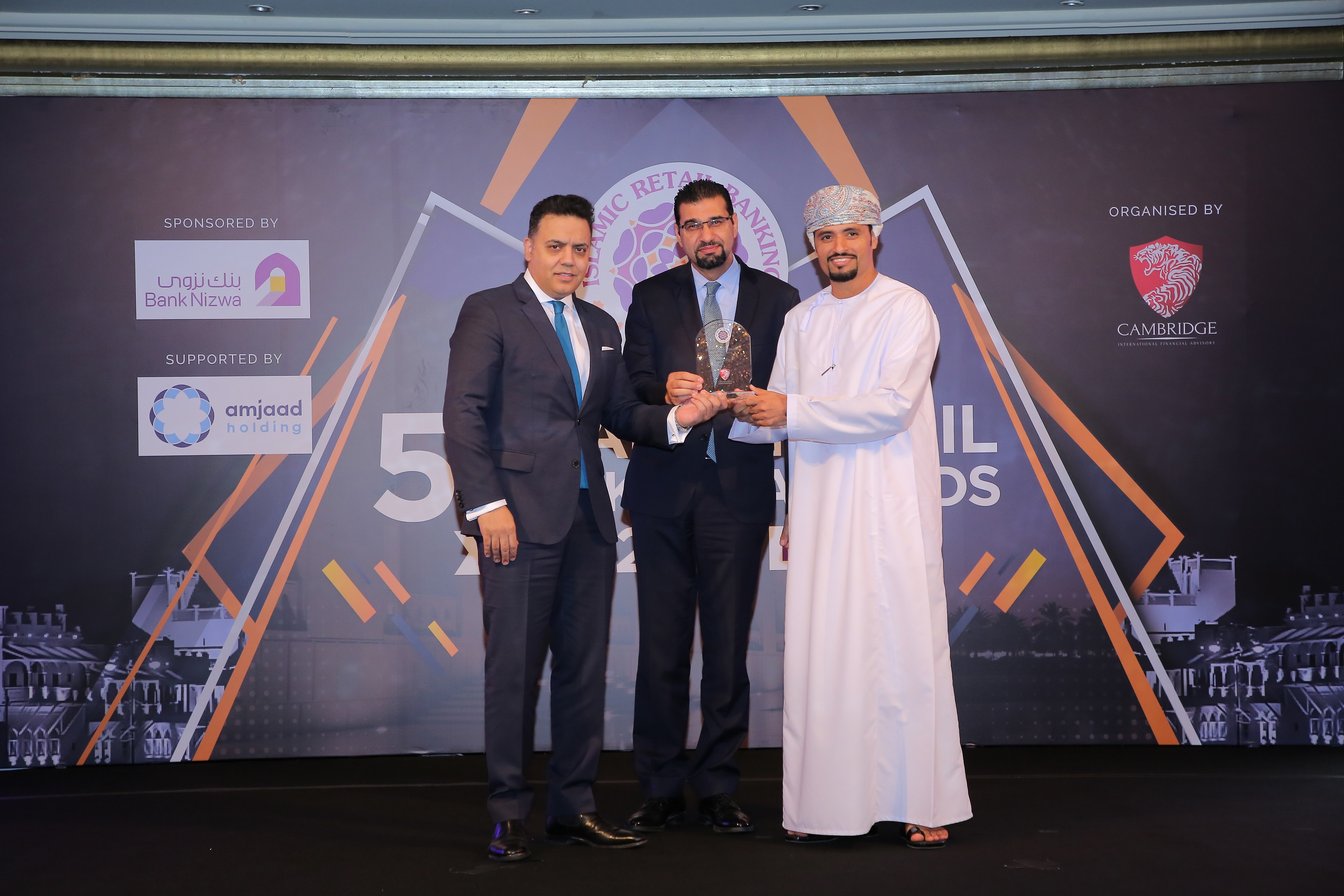 Bank Nizwa, Oman's fastest growing Islamic bank continues to write its story of customer excellence receiving two more awards during the Islamic Retail Banking Awards (IRBA) 2019. The bank received two awards in this year's edition including the Strongest Islamic Retail Bank in Oman 2019, an accolade the bank scoops for the fifth year in a row, and the IRBA Best Branch Experience 2019, recognizing its focus on putting customers first and offering tailored Shari'a-compliant services that meet their evolving banking requirements. The awards are organized annually by the UK-based financial intelligence house, Cambridge IF Analytica, and in collaboration with Hamdan Bin Mohamed Smart University (HBMSU) in Dubai.
The awards were received by Khalid Al Kayed, Chief Executive Officer of Bank Nizwa who commented, Oman's uniquely balanced approach to Shari'a-compliant banking is enabling the industry to thrive. At Bank Nizwa, we pride ourselves for driving the growth of the industry and raising awareness about its benefits to be reaped by the society and the economy. Being recognized for the fifth year in a row by the Islamic Retail Banking Awards is a testament that our strategy is paying dividends not only for us as an organization, but most importantly to our customers and stakeholders."
Renowned for its Shari'a-compliant products and services catering to retail customers, Bank Nizwa's fifth win came after a rigorous evaluation process conducted by a panel of independent experts. Safety levels, transparency and reliability of retail business transactions were also key factors considered in the evaluations. In line with its strategy to empower communities with the benefits of Islamic finance, Bank Nizwa has been at the forefront of introducing progressive products and services. In addition, the bank has focused on expanding its reach across Oman to ensure Islamic finance become mainstream.