Sunday August 13, 2017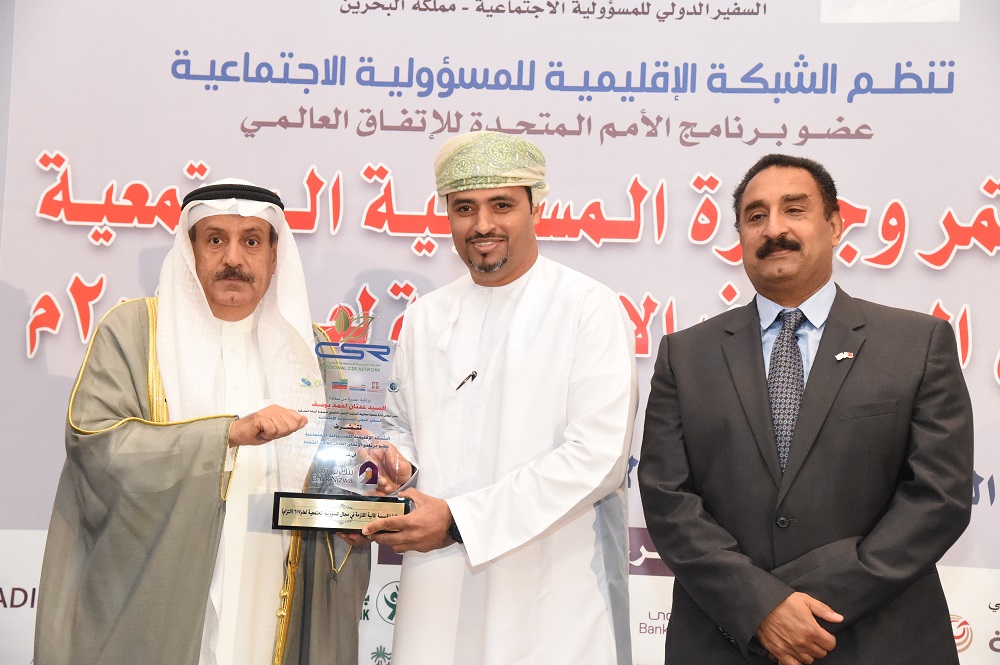 Muscat, xx July 2017 – Recognizing its dedication to developing the communities it serves, Bank Nizwa received the prestigious 'Excellence in CSR in Islamic Finance' award at the regional Corporate Social Responsibility in Islamic Finance Conference and Awards ceremony. The accolade underlines the bank's strong commitment to improving the welfare of local communities and using the principles of Shari'a-compliant banking to enrich the lives of individuals across the Sultanate.
Regarded as one of the region's most important CSR events, the Corporate Social Responsibility in Islamic Finance Conference and Awards ceremony was held in Bahrain and welcomed some of the Middle East's most high-profile banking executives. Bank Nizwa's delegation was led by Arif Al Zaabi, Acting Head of Retail, who also accepted the award on the bank's behalf.
Khalid Al Kayed, Bank Nizwa CEO said, "From the onset, CSR has been an essential part of all what we do and a key component of our identity as Oman's leading Islamic bank. We have always understood the importance of giving back and the role values play in building effective CSR strategies. We therefore focused our efforts on embedding social and economic empowerment into the very fabric of our organization and as a result have emerged as a major partner to local communities throughout the Sultanate with volunteers from our extended family working to improve lives one initiative at a time."
Bank Nizwa's drive to build a better future for communities and individuals throughout Oman is encompassed by the Masoliyati volunteering program, which was founded in 2014. Through this initiative, Bank Nizwa staff have participated in dozens of high-impact projects that champion worthy causes. To date, Masoliyati has successfully organized 6 blood donation drives, Iftar Sa'em programs every Ramadan, and countless coastal beach clean-ups that have helped preserve Oman's picturesque coastline.