Monday May 22, 2017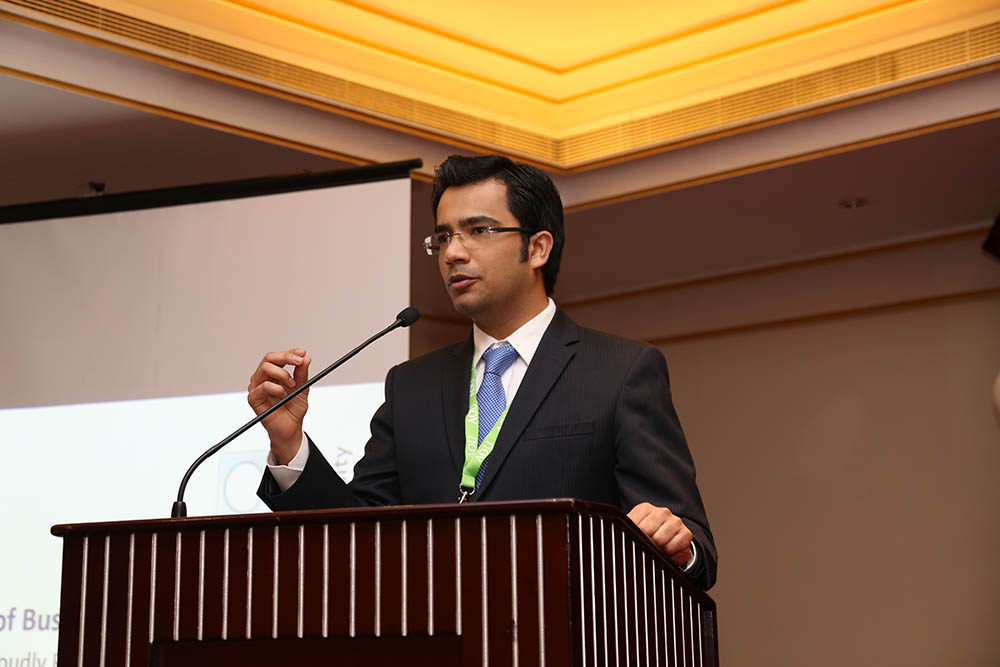 Bank Nizwa participated in the 1st Strategy Practitioners Conference organized by the Arab Open University's Faculty of Business Studies.  Sharing his expertise during the event, Salman Kabani, Acting Head of Strategy and Head of Market and Operational Risk at Bank Nizwa, in his keynote speech highlighted the significance of drafting and executing business strategies. The conference also discussed a multitude of topics including corporate strategy, analysis and best practices in order to build a strong foundation for Sultanate's next generation of industry professionals.

Mr. Kabani, underlined the pivotal role business strategy plays in achieving growth and sustainable success. Strategy, he outlined, enables various business units to work together in order to meet the expectations of shareholders and achieve set goals. He went to explain that the essential components of effective planning include insight, realism, accountability and action, he added.

Mr. Kabani also provided attendees with a detailed summary of how best to inspire employees to buy into a new strategy, using Bank Nizwa's Strategy 2020 as an example. He explained how the bank's High5 strategy and five-year roadmap takes into account both short and long-term goals, while consistently empowering the entire team to deliver and exceed expectations.