Monday April 3, 2023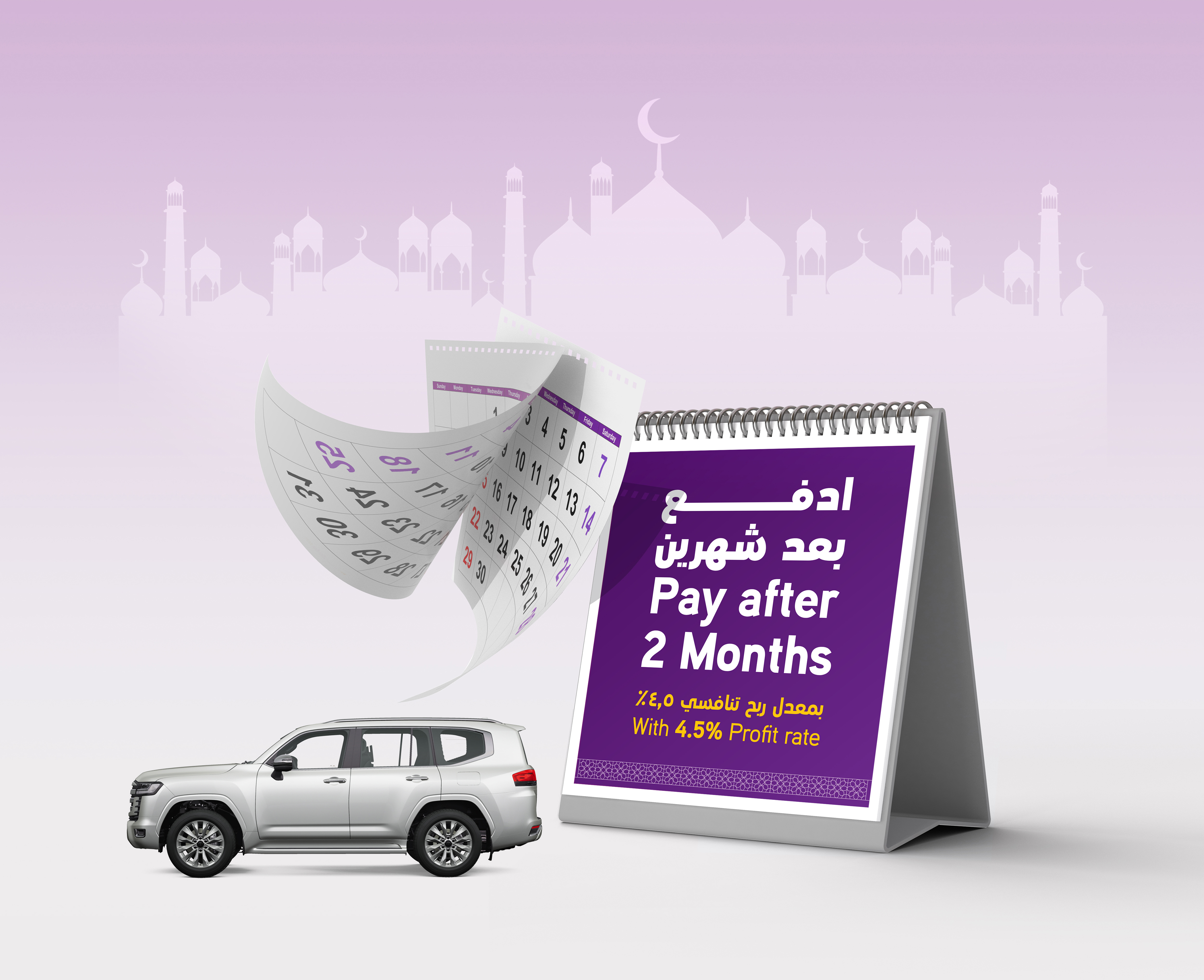 As a progressive Islamic bank that has taken concerted efforts to stay relevant to the evolving needs of the market, Bank Nizwa has announced recently Ramadan Auto Finance Campaign for the benefit of its customers. Considering individuals' various preferences, the offer is applicable for both new and used cars. Committed to offering customers the most competitive propositions, the campaign features a competitive profit rate of and a finance tenure of up to 10 years. The offer also extends a 2-month deferral on installments, enabling customers to drive home a vehicle of their choice without having to worry about immediate payments.

Commenting on the campaign, Mr Khaled Al Kayed, Chief Executive Officer of Bank Nizwa said, "As a customer-centric bank, we always endeavour to stay abreast of our client's needs. What makes this finance unique is that is based on Murabaha contract where the profit rate is fixed throughout the financing tuner. With the commencement of Ramadan, numerous automobile companies announce lucrative deals and Bank Nizwa wants to ensure its customers have the power to leverage these offers. The holy month of Ramadan also draws emphasis on the values of Shari'ah, and by providing meaningful Shari'ah-compliant solutions that add value to the lives of people, Bank Nizwa has been able to further promote the benefits of Islamic finance. One of the reasons that the Ramadan Auto Finance Campaign has gained increasing popularity is because it gives clients the assurance of adhering to the rules of Shari'ah. Moreover, the auto finance campaign has also been appropriately timed and customised to accurately address other critical parameters that customers prioritise, primarily flexibility, convenience and long-term benefits."

He added saying, "Ramadan is a time for giving and enriching bonds. Through such campaigns that drive impact in society and help individuals achieve their aspirations, Bank Nizwa has been able to strengthen its relationships with its esteemed clients."

The campaign also comes with a host of other privileges like a credit card with zero fees for the first year. To further highlight the benefits of Shari'ah-compliant financing, Bank Nizwa's campaign extends its advantages to parallel domains, offering customers competitive rates for Takaful insurance. With a keen focus on making financing hassle-free, quick, and accessible, the bank has also not made it mandatory for customers to transfer their salaries to Bank Nizwa to avail the benefits of the campaign. Additionally, Bank Nizwa provides 'Instant Car Finance', making it the first in the country to offer on-the-spot approval to finance cars. It will allow bank customers to complete their car financing procedures while visiting the showrooms of participating car dealers. This will eliminate the need to visit the bank's branches and provide customers with a faster solution to obtaining their auto finance. This is expected to further fuel the auto industry and enhance customers' purchasing power.


Revered as the pioneer and fasting growing Islamic bank in Oman, Bank Nizwa has continued to uphold the highest level of integrity, maintaining absolute transparency in operations with no hidden costs. Apart from offering innovative Sharia-compliant financing solutions, the bank has also received much acclaim for its premium levels of customer service and elevated banking experience. By paying close attention to customer feedback and remaining vigilant of the trends in the market, Bank Nizwa has not only been able to conceptualise campaigns that have gained increased appreciation in the local market but have also remained steadfast in accelerating developments in the realm of Islamic finance while contributing to the socioeconomic growth of the nation.