Wednesday August 3, 2022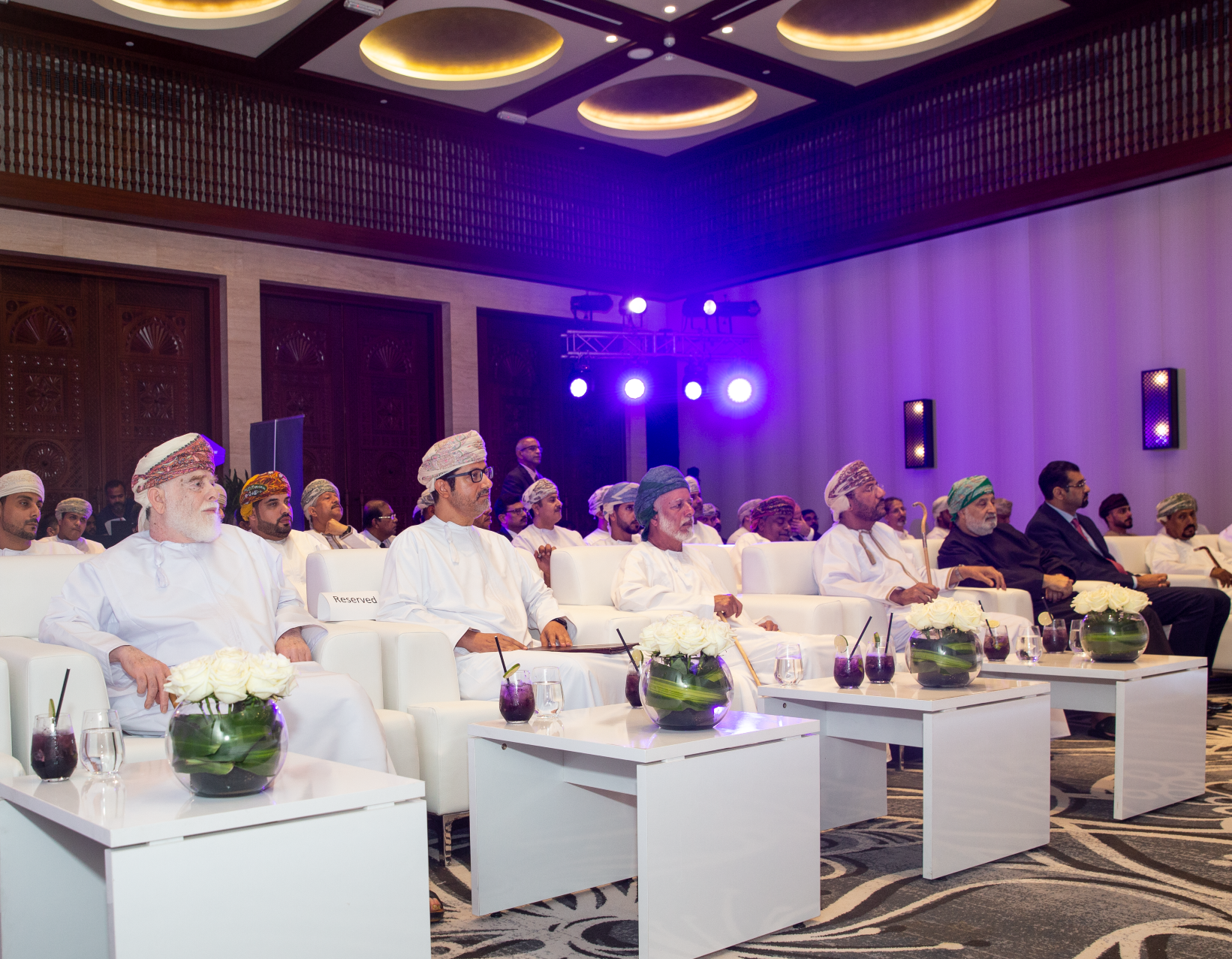 In honour of its Wholesale Business Group clients, Bank Nizwa, the Sultanate's leading and fastest-growing Islamic bank, recently organised a gala event in Dhofar. Earlier this year, similar client gathering events werehosted in Muscat and Sohar. The evening witnessed the presence of Bank Nizwa's Chairman, board members, executives and staff. Bank Nizwa organised the gathering to show prospects for growth in the Islamic finance industry for individuals and businesses. Furthermore, it stressed the bank's plans to utilise cutting-edge technology and find new business opportunities in the Dhofar governorate's wholesale banking market. A great turnout of attendees made the event a resounding success.
The event highlighted Bank Nizwa's broad scope of Shari'ah-compliant products and services. The bank's team also emphasized the value and advantages of Islamic banking as a tool for attaining long-term development objectives in the Dhofar governorate. The purpose of the client gathering was to draw attention to the possibilities for their professional or corporate growth within the Islamic finance industry.
"Dhofar extensively contributes to the ongoing growth of the national economy and is affected by it. The region has recently been attracting huge amounts of capital that have been invested in several important projects," said Sheikh Khalid Abdullah Al Khaili Chairman of Bank Nizwa. "Understanding the importance of Dhofar, we at Bank Nizwa participate in a gamut of activities for economic development through its Shari'ah compliant banking products and services catered to various industries with coverage in the region. We are committed to being a vital contributor to the nation's growing economy and our presence in Dhofar has been significant," he added.
From his end, Mr. Khalid Al Kayed, Chief Executive Officer of Bank Nizwa Said. "This event comes as part of our commitment to consistently connect with our customers by proposing specialised financial solutions, services and industry knowledge, our Wholesale Banking services enables businesses and individuals to optimise their operations and cash flow, manage risks, enter new markets and manage their capital and personal requirements. We establish trustworthy relationships by putting our customers' long-term interests first and assisting them in achieving their strategic goals. We can help our customers realise their full potential owing to our remarkable blend of local, in-country presence and knowledge, keen market insights and regional network connectivity,"
During the event, the bank highlighted its performance and contribution to the Dhofar Governante through a presentation by its General Manager of Wholesale banking, Mr. R. Narasimhan. The presentation focused on how Bank Nizwa's wholesale banking function is in line with the Sultanate's Vision 2040, offering its clients innovative Shari'ah-compliant products and services that are convenient, secure, and convenient. Bank Nizwa aims to support large-scale projects that contribute clearly to the national economy while also emphasizing the growing demand for Shari'ah-compliant finance. Bank Nizwa's Wholesale Banking division is developing ten vertical business units based on the Universal Banking model. With this approach, the bank offers its clients a 360-degree solution; contributing to the development of each sector and helping the bank grow steadily at the same time.

In line with Bank Nizwa's growth strategy and contribution to the Sultanate's economic diversification goals, the Wholesale Banking Group concluded several unique financing structures, including green financing, food security projects, Public-Private Partnership model, infrastructure-related projects, tourism projects, projects of the aviation industry and core manufacturing industries like Steel, Cement, Plastics, Chemicals, Oil and Gas . Bank Nizwa remains committed to its support for the Sultanate's economic diversification plan by providing financial backing to establish the key national projects in various vital sectors across the country.
Bank Nizwa has remained committed to its goal of growing its busine
ss throughout the Sultanate and providing customers with a sterling Islamic banking experience everywhere in the nation. It has also continued to invest its human capital. The Salalah branch is self-sufficient with proficient, qualified and well-trained Omani staff members that not only possess the knowledge, skills and aptitude to answer the various customer demands but also have a better awareness of the community. The branch is well-equipped with the newest technical advancements to guarantee that all procedures are seamless, quick and convenient. It is at the forefront of digitalisation and innovation.