Monday April 3, 2017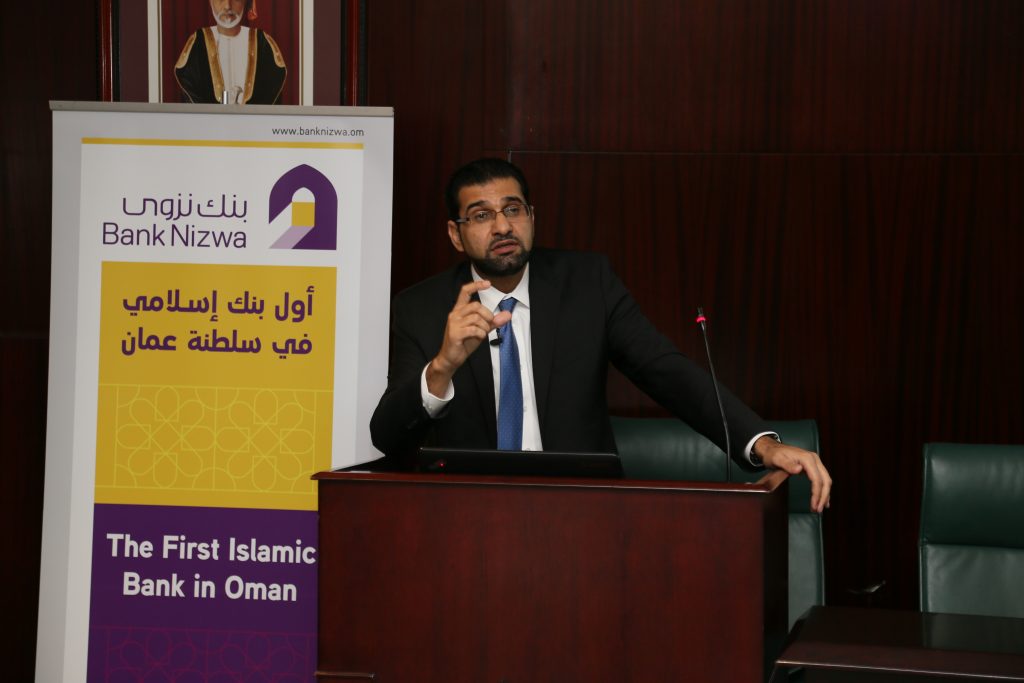 Bank Nizwa, represented by CEO Khalid Al Kayed, participated in an open session at the Muscat Securities Market (MSM) to discuss the bank's financial performance, future strategy, and the global outlook of the Islamic finance sector. The presentation was attended by a number of stakeholders and experts from the Sultanate's banking sector, including members of the MSM, the Capital Market Authority (CMA), and international investors.

Al Kayed highlighted how, as per the Central Bank of Oman's statistics, the market share of Islamic finance has grown to 11% as of December 2016. Throughout the same period, Bank Nizwa witnessed a 46% total growth in revenue in addition to 48% growth in its financing portfolio. The bank's success over the previous year was crowned by achieving its first profit since inception, only one year after reaching breakeven point. During the presentation, Al Kayed also shared the bank's Strategy 2020 with attendees, a five-year roadmap to consolidate its role as a leader in Oman's Islamic finance sector.

Al Kayed said, "In the years since our establishment, we have witnessed Shari'a-compliant banking grow by leaps and bounds thanks to the continuous introduction of tailored products and services in addition to increased awareness among the general public. To move forward and achieve higher levels of growth, we must remain true to the values of Islamic finance and build on our achievements to harness the power of innovation and share it across Oman."

He added, "According to the latest figures released by the CBO, Islamic financing during 2016 increased by OMR 645 million, while Islamic deposits increased by OMR 630 million. This shows the continued surge in the sector's popularity with the general public, which we anticipate will continue to grow year-on-year."

Globally, Al Kayed detailed that by the increase in standardization of legal documentation and Shari'a interpretation, demand for Sukuk will increase which will create new opportunities in multiple economies that will benefit the sector and will give an alternatives option of funding to corporates and institutions.