Monday October 30, 2017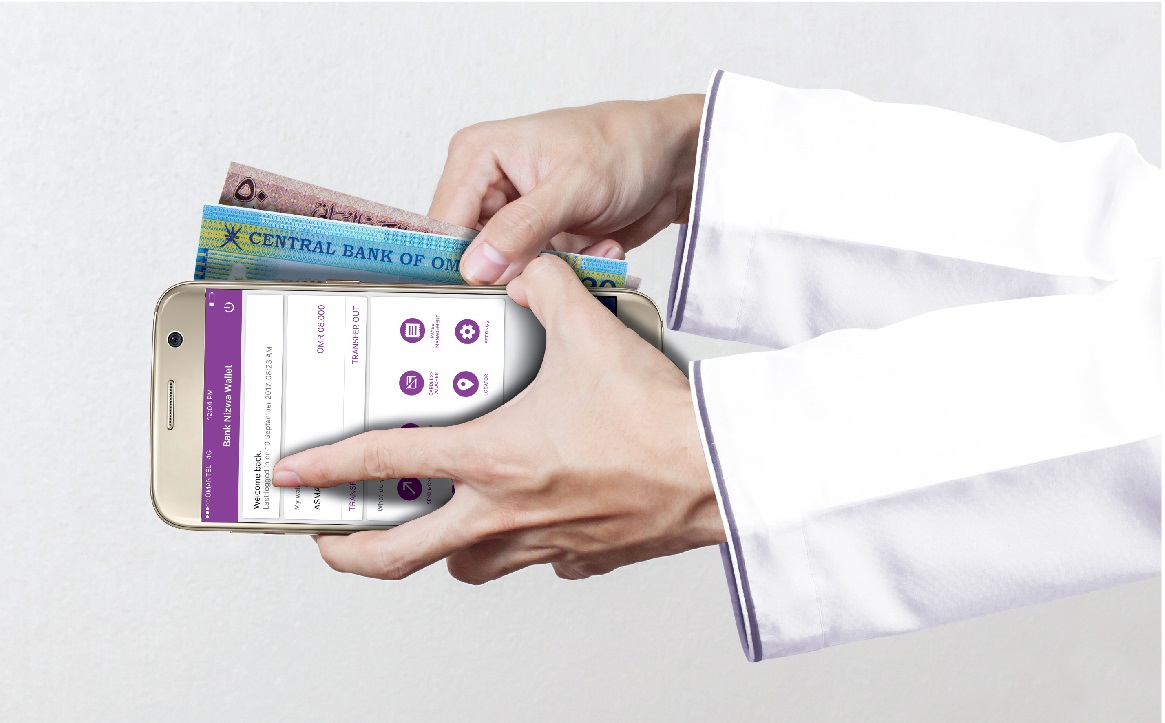 Bank Nizwa is bringing Shari'a-compliant banking closer to customers with the launch of its e-Wallet application. Designed with innovation in mind, the new application is a digital extension to the bank's tailored Islamic financial solutions, which allows customers and non-banking customers, to conduct instant fund transfers through their mobiles with the use of mobile numbers. The new solution delivers superior payment security, state-of-the-art encryption, convenience, and efficiency.
The introduction of Bank Nizwa's e-wallet compliments the initiatives taken by the Central Bank of Oman towards e-Government digital payment and financial inclusion. Customers can use it for instant transfer, bill payments, recharge of their mobiles, as well as perform cardless cash withdrawals through wallets from any Bank Nizwa ATMs. The app is free of charge and is available for download on both Android and iOS devices.   
Arif Al Zaabi, Acting Head of Retail Banking at Bank Nizwa said, "Mobile banking continues to be one of the fastest growing forms of digitalization, representing a highly efficient method of conducting transactions for banking customers. We are proud to be one of the first banks to provide the e-Wallet service in the Sultanate. We are practically merging this effective payment service with the principles of Islamic finance, which offers a wide-range of seamless money transfer options. With this innovative technology in place, we are ensuring that every interaction customers have with our e-Wallet is convenient, secure, and fast no matter where they are."
Bank Nizwa's e-Wallet solution utilizes the highest levels of branchless banking. The digital platforms allows the applications to incorporate a number of value-added features, including  person-to-person  payments. 
Since its inception, Bank Nizwa has remained dedicated to making Shari'a-compliant banking more accessible and efficient through innovative solutions. In addition to the mobile app, the bank maintains a 24/7 phone baking service, as well as ATMs, and CDDMs located in high-footfall locations throughout Oman.