Tuesday March 31, 2020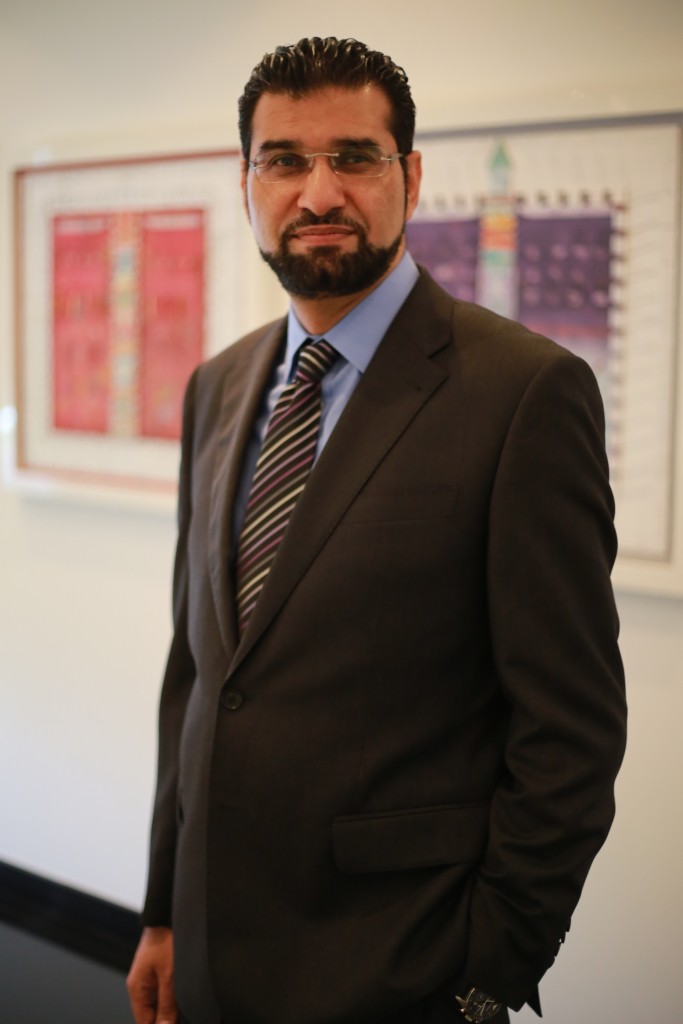 Bank Nizwa Chief Executive Officer, Khalid Al Kayed was named among the 'Top 50 Leaders of the Islamic Economy' on the ISLAMICA 500 Guide, a yearly publication of ISFIN, the world's leading advisory firm for emerging markets. Al Kayed is one of the key industry experts in the Sultanate driving both Bank Nizwa and the Islamic finance sector towards more success. Today and under his leadership, Bank Nizwa has become the trusted go-to reference for Islamic finance in Oman, as well as the fastest growing Islamic financial institution in the country that is consistently registering robust financial results.
Khalid Al Kayed, Chief Executive Officer of Bank Nizwa said, "Being selected as one of the Top 50 leaders in our industry is a vote of confidence from the Islamic finance community. Thank you ISLAMICA 500, I'm humbled and honored for this recognition, but I definitely dedicate this award to my team who made Bank Nizwa, what it is today." He added, "Despite the economic challenges, we continue to register robust financial results that reflect the resilience and stability of our assets, while drawing on an effective operational model. Year in and year out, we are proving to our stakeholders the value we offer them as the bank for all, whether individuals or corporates, and most importantly, the most trusted.
Al Kayed added, "Our most recent financial results, is a clear reflection of our leading position in the Sultanate's banking sector. We registered OMR 10.2 million in net profit representing a 36% growth after tax for the period ended 31 December 2019. Demonstrating strong resilience and performance across all our departments, the bank's total assets grew by 19% to reach OMR 1.035 billion. This resilient performance is in line with our efforts to achieve our strategic goals and increase our market share."
Working hand-in-hand with the Board of Directors, Al Kayed leads the management team to further build the Bank Nizwa brand and its corporate and retail customers' portfolio across various industries. He is also leading the bank's ongoing and new initiatives and programs to raise awareness on the benefits of Islamic finance to the wider public across Oman. A financial industry veteran with over 25 years under his belt, Al Kayed served as Acting Chief Executive Officer and Chief Financial Officer in Bank Nizwa. Prior to joining the bank, Al Kayed held various posts in a host of well-respected financial institutions. His expertise ranges from banking management, financial control, accounting, risk management, and asset liability among other fields.
Bank Nizwa's vision is to nurture the growth of the Islamic banking sector in Oman and deliver even greater benefits to its customer base and communities across the Sultanate. For 2020, the bank will continue raising awareness over the benefits of Islamic banking and capturing market share. It will continue driving technological innovation in its products and services ensuring customers receive the best in class with their financial requirements being always the bank's top priority.
In addition to the individual recognition for the Bank Nizwa CEO, the bank has continued to garner critical acclaim from international institutions with a roaster of awards. Recently, the bank was named 'Financial Institute of the Year' during 2019 edition of the coveted MEED Awards. It was also on Forbes Middle East Top 25 listed companies in Oman. The bank also scooped two awards at the Global Islamic Finance Awards (GIFA) 2019, to name but a few.