Sunday July 1, 2018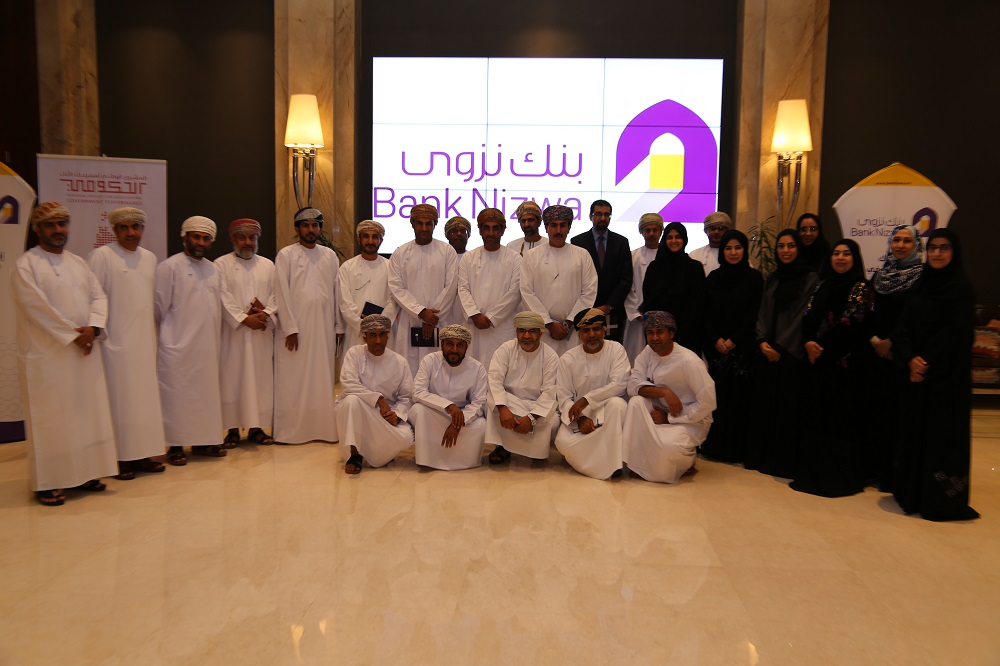 Showcasing its support to developing Omani leaders in public and private sector industries, Bank Nizwa hosted participants in the 'Accelerator Leaders', one of the key programs within the National Project for Accelerating Government Performance. The nation-wide program is jointly organized by the Ministry of Civil Service, the Institute of Public Administration and the Information Technology Authority. Organizers have identified Bank Nizwa as a key stop for participants to gain knowledge related to improving efficiency standards and overall performance.
Sharing the Bank Nizwa successful journey to date, the ins-and-outs of how the bank soared to the top of the Islamic banking sector in Oman, while also, drawing from his own three decades of experience in the banking sector, Khalid Al Kayed, CEO of Bank Nizwa welcomed the future Omani government leaders. Al Kayed highlighted how they can transform their daily routines to a high-performance culture, ultimately improving and optimizing government processes across the board for the benefit of Oman, its economic diversification goals and prosperity of its people.
Al Kayed, said, "The main objective of a leader is to bolster bottom-line performance. This is not necessarily from a business perspective, rather from a management perspective. Therefore, these leaders of tomorrow must learn how to link strategy and leadership to improve overall performance."
He added, "From our side, it was a great opportunity to support and contribute to their leadership development through our experience. We are here for these fine women and men to help them hone their skills and always adopt a high-performance culture, both key ingredients of success."
In addition to the training session delivered by the Ministry of Civil Services, participants had the opportunity to ask the Bank Nizwa CEO a series of questions related to this topic, its effect on overall performance of entities in general and the Bank Nizwa daily routines in specific. They also had the opportunity to know more about the opportunities and challenges facing both the CEO and Bank Nizwa. As a pioneering Islamic finance institution, the bank is committed to leverage the transformative role Islamic finance plays in contributing to Oman's economic prosperity.