Sunday April 30, 2017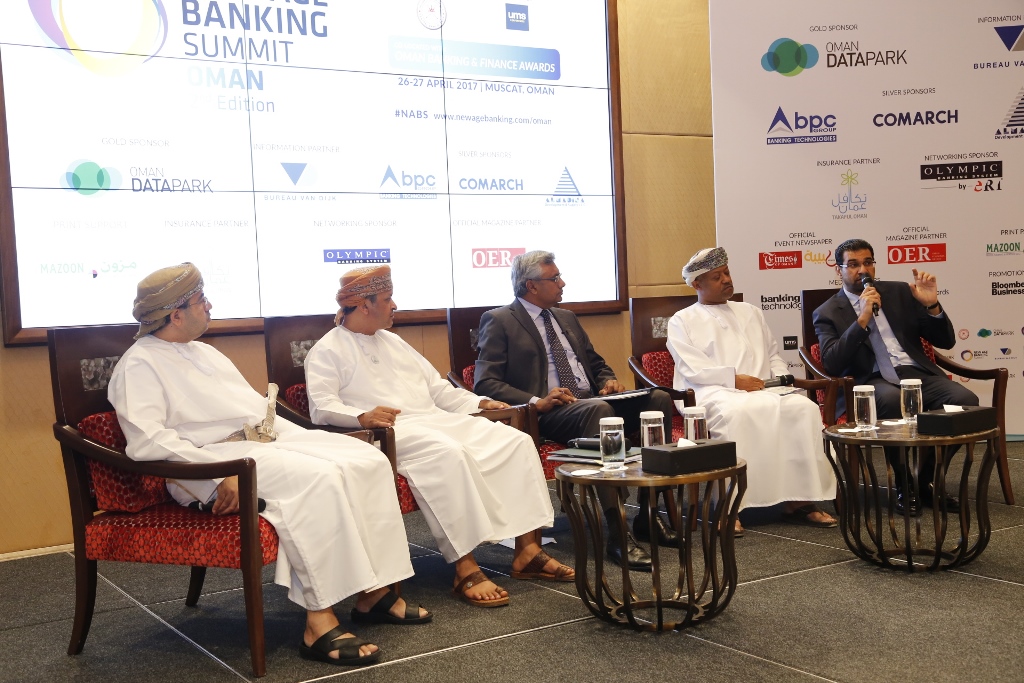 Bank Nizwa joined financial experts from across the Sultanate at the 2nd annual New Age Banking Summit. Held under the auspices of HE Hamood bin Sangour Al Zadjali, Executive President of CBO, the event brought together stakeholders from the public and private sector to discuss digitalization and recent developments in the banking industry. Bank Nizwa's CEO Khalid Al Kayed participated as a keynote panelist, sharing his expertise with the attendees.
Special features at this year's conference included a FinTech Innovators Forum, Masterclass: Innovation in Islamic Banking panel discussion and the Navigating New Horizons session. This year's topics focused on Disruption as a Boardroom Strategy, The Role of FinTech, Omni-Channel Banking, Artificial Intelligence, Role and Importance of Block Chain, Cybersecurity and Virtual Money and Digital Wallets.

Khalid Al Kayed, CEO of Bank Nizwa, said, "The rapid growth of new technologies continues to enhance the digital landscape and make innovation key to providing more efficient services. Digital disruption is being embraced as a means of reaching out to customers and bringing products closer to them. In Islamic finance, we anticipate that this trend will continue and guide banking to a new age of tailor-made solutions."

Speaking about Banking into the Future, Neeraj Rathi, Head of Retail Products at Bank Nizwa stressed the importance of changing and redefining how retail banking is conducted. Rathi said, "Banks need to adopt new technologies to take a major leap forward and one of the options could be to collaborate with FinTech companies. Both have distinct advantages but their operations are complimentary to each other and can ultimately benefit stakeholders, as well as regulators."

Oman's leader in Islamic finance, Bank Nizwa is renowned for its expertise in delivering tailored, high-quality Shari'a-compliant banking solutions. The bank's dedication to empower consumers with the benefits of Islamic banking has led to its participation in numerous forums, seminars, conferences and workshops over the years.