Wednesday April 18, 2018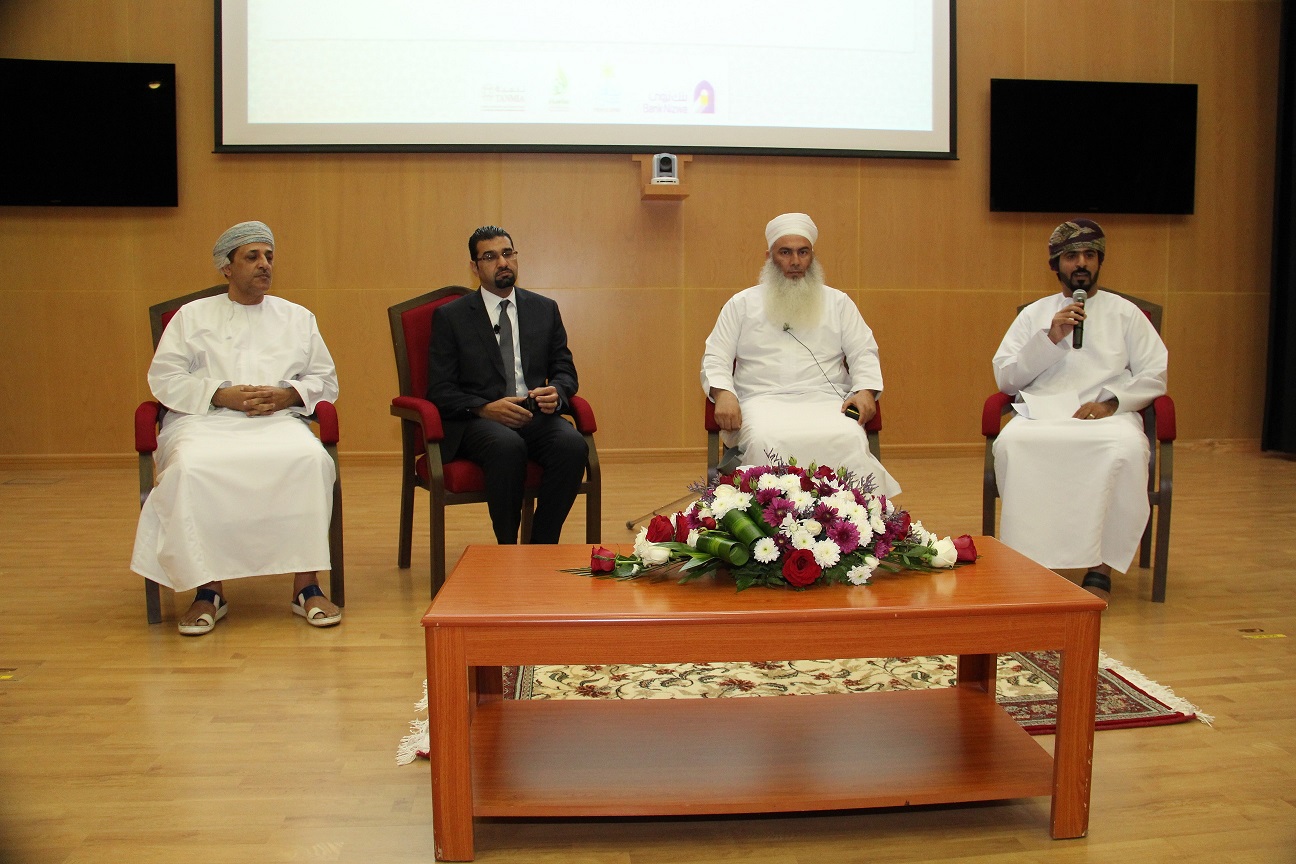 Held under the patronage of Sheikh Dr. Khalifa bin Hamad Al Saadi, Governor of A'Dakhiliyah, Bank Nizwa, Takaful Oman Insurance, and Al Kawthar Fund organized the latest edition of the Islamic Finance Knowledge Program in Nizwa. The program highlighted the benefits of Shari'a-compliant financial tools with local attendees and various stakeholders in Nizwa, as part of their ongoing commitment to raise awareness of Islamic finance and banking across the Sultanate.
The session organized at the Islamic Cultural Capital, Nizwa, gathered a number of local stakeholders, government officials and interested attendees. The organizers introduced them to the vast opportunities created by Shari'a-compliant tools in Islamic banking, insurance and investment and how they can leverage them to lead financially secure lifestyles.
Mr. Khalid Al Kayed, CEO of Bank Nizwa said, "Over the five past years, we have been raising awareness and leveraging the potential of Islamic banking across Oman. This fifth session as a result, reflects our steadfast commitment to empower local communities with unmatchable Shari'a-compliant banking and financing solutions in tandem with today's dynamic financial needs."
Sheikh Waleed bin Suliman Al Quri, Member of Takaful Oman's Shari'a Supervisory Board said, "As our industry continues to reach new heights, we are leading the way to help local communities realize the full potential of the different Islamic tools available with our roadshows. Alongside our partners, we are here to address Islamic finance's potential to change the financial landscape of the Sultanate."
Mr. Ahmed Kashoob, Head of Investment at Oman National Investments Development Company S.A.O.C "TANMIA", the managing company of Al Kawthar Fund said, "As more people seek alternative channels to conventional investment, participating and organizing programs such as our Islamic Finance Knowledge Program is an essential initiative that underscores the importance and benefits associated with our growing industry in Oman."
In addition to this latest session, Bank Nizwa continues to follow its strategy to raise awareness on Islamic banking and its advantages across a number of communities in the Sultanate through collaborative efforts with organizations and institutes in both the public and private sector. Over the coming months, the roadshow will make stops at South A'Sharqiyah, A' Dhahirah, North A'Sharqiyah, and Dhofar.