Tuesday January 24, 2023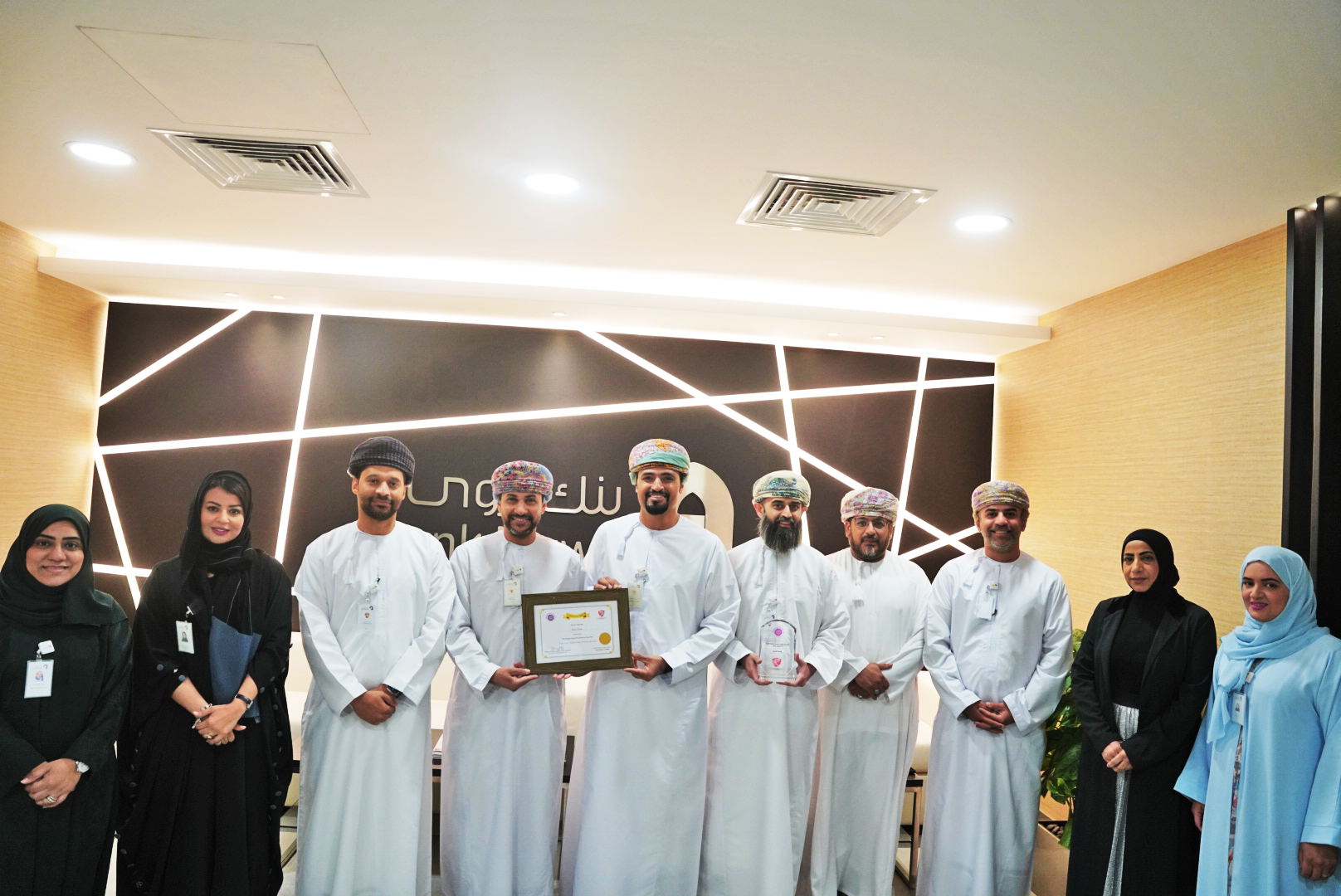 The fastest-growing Islamic bank in the Sultanate, Bank Nizwa, has been awarded 'The Strongest Islamic Retail Bank in Oman 2022' conferred by UK-based Cambridge International Financial Advisory (IFA) at the 8th Islamic Retail Banking Awards (IBRA) Ceremony 2022. The award demonstrates Bank Nizwa's commitment to providing consumers with tailored banking experiences that meet their changing needs through Shari'ah-compliant, cutting-edge financial solutions. The IRBA analyses global Islamic banking efficiency performance using the most rigorous academic analysis. The prestigious awards recognise individuals and institutions that have demonstrated a solid commitment to Islamic retail banking and contributed significantly to its growth and success. 
"Our pursuit of becoming the global leader in Islamic finance has been acknowledged with these wins by Bank Nizwa. Beyond growing our assets, we strive to provide Shari'ah-compliant products and solutions of the highest quality. The award motivates us to keep offering sustainable financial solutions to the community and provide the most exceptional customer service. With our solid footprint, as Oman's leading Islamic bank, we are well positioned to promote Islamic banking," said Mr Arif Al Zaabi, Assistant General Manager - Retail Banking.
"Our retail banking business has made remarkable achievements over the past few years. We have also expanded our customer base significantly by responding quickly and efficiently to emerging market trends and accelerating the shift to digital banking. Taking advantage of technological evolution, we are Oman's first bank to open a digital-only branch to motivate those who still use conventional banking methods to adopt digital banking. Keeping our focus on product diversification and innovation will enable the bank to continue to pursue its strategy and create value. In particular, we will focus on delivering operational excellence and adding the greatest value for our bank and for the Islamic banking sector," he added. 
The Retail Banking Division, which constitutes the majority of the company's operations, provides innovative Shari'ah-compliant products, such as savings, current, and investment deposit accounts, as well as home, personal and auto financing solutions to meet the financial needs of people across the country. It has worked towards continuously redefining the Islamic banking experience in Oman by providing customers with innovative products and services underpinned by responsive customer care and technologically advanced solutions, meeting today's dynamic requirements. This approach has brought about positive change in Oman's retail banking space, prompting other institutions to re-examine their product and service offerings.
Increasingly, customers expect banking platforms to be intuitive, frictionless and connected. As a result, Bank Nizwa has created FinTech solutions for the retail division through technology and innovation. Among these projects is its partnership with the Islamic Finance Initiation Network (IFIN), which offers instant Islamic 'Goods Financing' to its customers. By leveraging IFIN's cloud-based platform, Bank Nizwa can make Islamic financing processes faster, easier, and more hassle-free. In addition, Bank Nizwa became the first Islamic bank in Oman to introduce Shari'ah-compliant eco-friendly credit and debit cards made from Polylactic Acid (PLA) after recognizing the importance of sustainability and forming a strategy dedicated to it.  
One of the bank's main objectives is to increase financial inclusion and accelerate the transition to a digital economy. In line with this, Bank Nizwa constantly improves its products and services portfolio. The bank constantly strives to improve consumer convenience by adopting tactics that meet their expectations. Furthermore, the division conducts knowledge sessions about Islamic banking and Shari'ah-compliant financial services and products to empower attendees to make informed financial decisions. The Retail Banking Division strives to offer a richer customer experience by innovating its products and services. Over the next few years, the company plans to expand its network to increase its customer base.