Monday December 9, 2019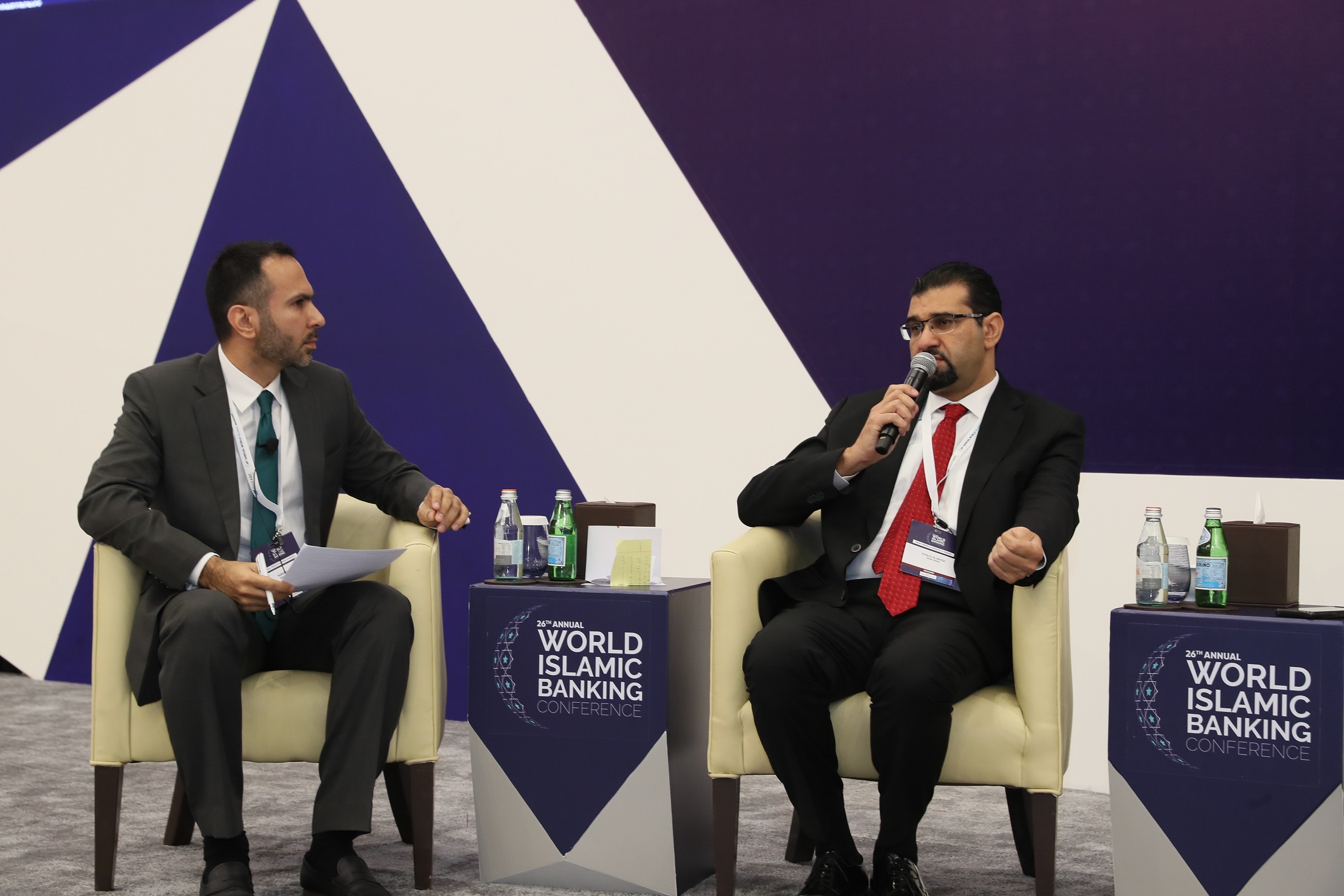 A hot topic in the financial industry is where Islamic finance and banking are headed, the challenges and prospects of the industry. Joining industry experts from around the world at the 26th Annual World Islamic Banking Conference in Bahrain was Khalid Al Kayed, Chief Executive Officer of Bank Nizwa. In addition to this topic, the industry event also focused on progressive developments for the global Islamic Economy, which is on the rise with spend by the 1.8 billion Muslim population in the world reaching an estimated $3 Trillion by 2023 across food, beverage, fashion, media, recreation and travel.
Bank Nizwa CEO Khalid Al Kayed said, "Islamic finance is appealing to both individuals and corporates to invest in and leverage Shari'a-compliant solutions. The growth of Islamic banking in the Sultanate has been phenomenal reaching, according to the Central Bank of Oman, 13.6 per cent of the total assets of the banking sector in Oman, as of the end of July 2019." He added, "At Bank Nizwa, we pride ourselves for driving the growth of Islamic finance in Oman and raising awareness about its benefits to be reaped by the society and the economy."
The CEO highlighted how Oman's uniquely balanced approach to Shari'a-compliant banking is overseen by the Sultanate's governing National Shari'a Board, which created a climate for all banking institutions including Bank Nizwa to thrive by adopting one set of regulations for the country's entire Islamic banking sector. He went on to explain that Bank Nizwa succeeded through strong governance and the adoption of the Board's Oman-wide regulatory system, in addition to the bank having its own Shari'a Board responsible for approving all products. Answering the question regarding the sector's development and ability to compete in the marketplace, Al Kayed, focused on Bank Nizwa's strategy built around a customer-first approach, and went on to emphasize the importance of cultivating partnerships with retail and wholesale customers, as well as harnessing technological prowess. He believes these are all key catalysts for the bank's growth, as well as for Islamic finance in general.
Committed to further grow Islamic finance in the Sultanate, Bank Nizwa launched its very own 'Islamic Finance Knowledge Series', a nationwide campaign that continues to empower local communities across Oman with knowledge on Islamic finance. The bank also co-launched the Sultanate's first roadshow that shed-light on the multifaceted benefits of Shari'a-compliant financial tools including banking, insurance and investment across multiple governorates. Since inception in 2013, the bank has been creating a culture that fosters growth of the industry, while ensuring sustainable finance and corporate social responsibility are pillars within its strategy.