Wednesday May 9, 2018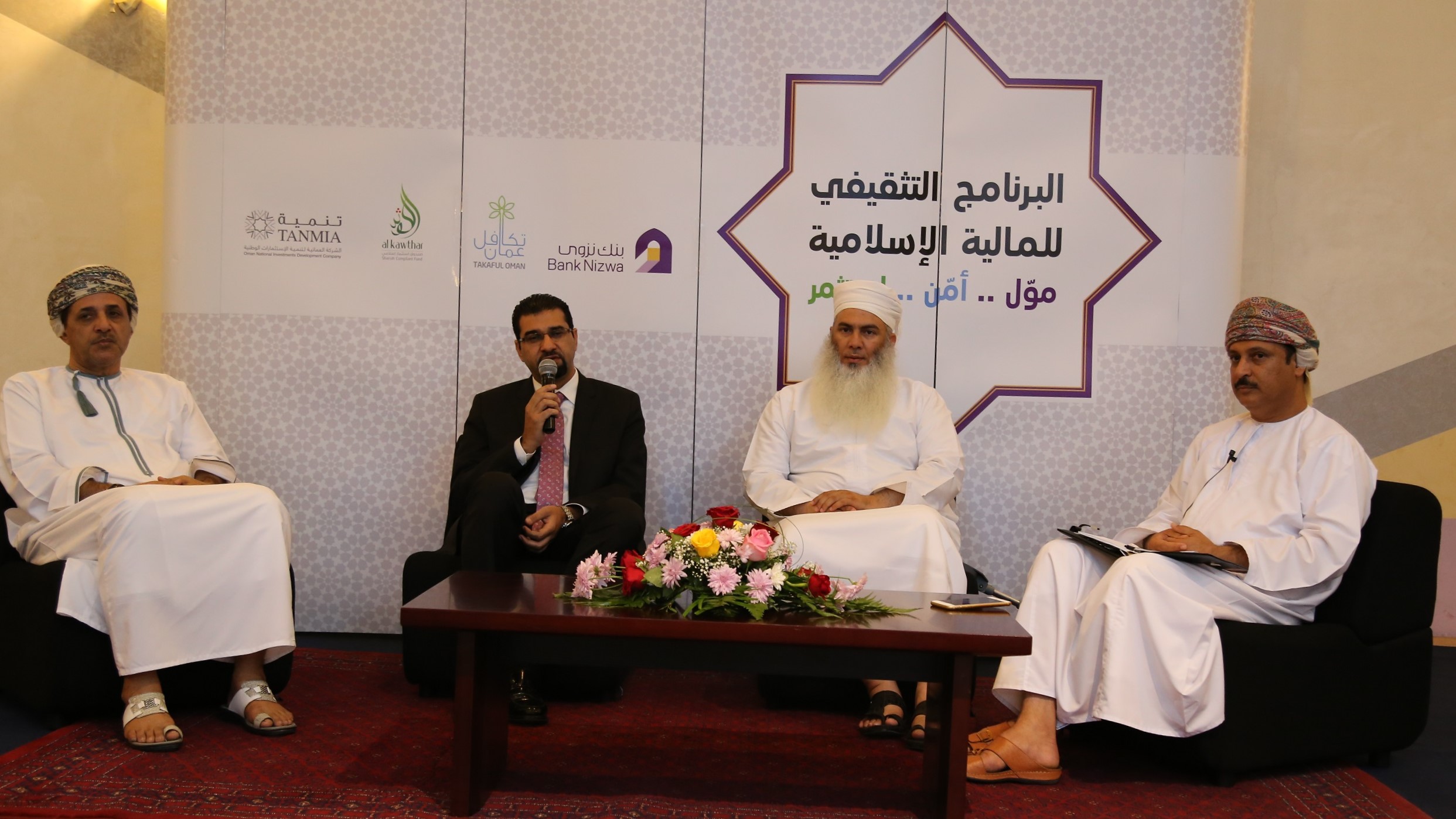 Bank Nizwa, Takaful Oman Insurance and Al Kawthar Fund conducted the 6th session of the Islamic Finance Knowledge Program in Sur. Held under the patronage of HE Sheikh Abdullah bin Mustahail bin Salim Shamas, Governor of South Ash'Sharqiyah, this latest stop is part of the ongoing roadshow to empower and bring the benefits of Islamic financial instruments closer to different communities across the Sultanate. This session enabled attendees to explore the multi-faceted benefits of Islamic banking, insurance and investment through presentations and panel discussions led by some of Islamic finance sector's prominent experts.
Mr. Khalid Al Kayed, CEO of Bank Nizwa said, "It gives us great honor as Oman's pioneer Islamic bank to champion this nationwide campaign that empowers local communities across the Sultanate with the knowledge and benefits of Islamic finance. Islamic finance is more than just a financial tool, it is a key facilitator that promotes risk sharing, connects the financial sector with the real economy and underscores financial inclusion and social welfare."

Sheikh. Waleed bin Suliman Al Quri, Member of Takaful Oman's Shari'a supervisory Board said, "As Islamic Finance in Oman continuous to grow due to its various benefits, our current roles are further consolidated to sustain this exponential development. We are here to fulfill this growing interest in Islamic financial instruments, by spreading awareness and information about it all over the Sultanate and among different segments of clients and particularly make use of the increasing interest in Takaful, the Islamic form of insurance which provides innovative products that guarantee adequate coverage for our clients while complying to the principles of Islamic Shari'a."
Mr. Ahmed Kashoob, Head of Investment at Oman National Investments Development Company S.A.O.C "TANMIA", the managing company of Al Kawthar Fund said, "There are several benefits in the partnership values of Islamic finance of which is its ability to achieve returns to investors while at the same time contributing to economic development and foster shared prosperity, that is by supporting national ventures through long term investments that discourage financial speculation."
In tandem with its strategy to bring Islamic banking to customers' doorsteps and fingertips, Bank Nizwa has been consistently introducing forward-thinking products and services. In addition, the bank has focused on expanding its reach across the Sultanate through a number of collaborations with both the private and government sector. Over the coming months, the roadshow will make stops at different Governorates across the Sultanate to help raise awareness of the numerous benefits and opportunities offered by Islamic finance.