Tuesday June 14, 2016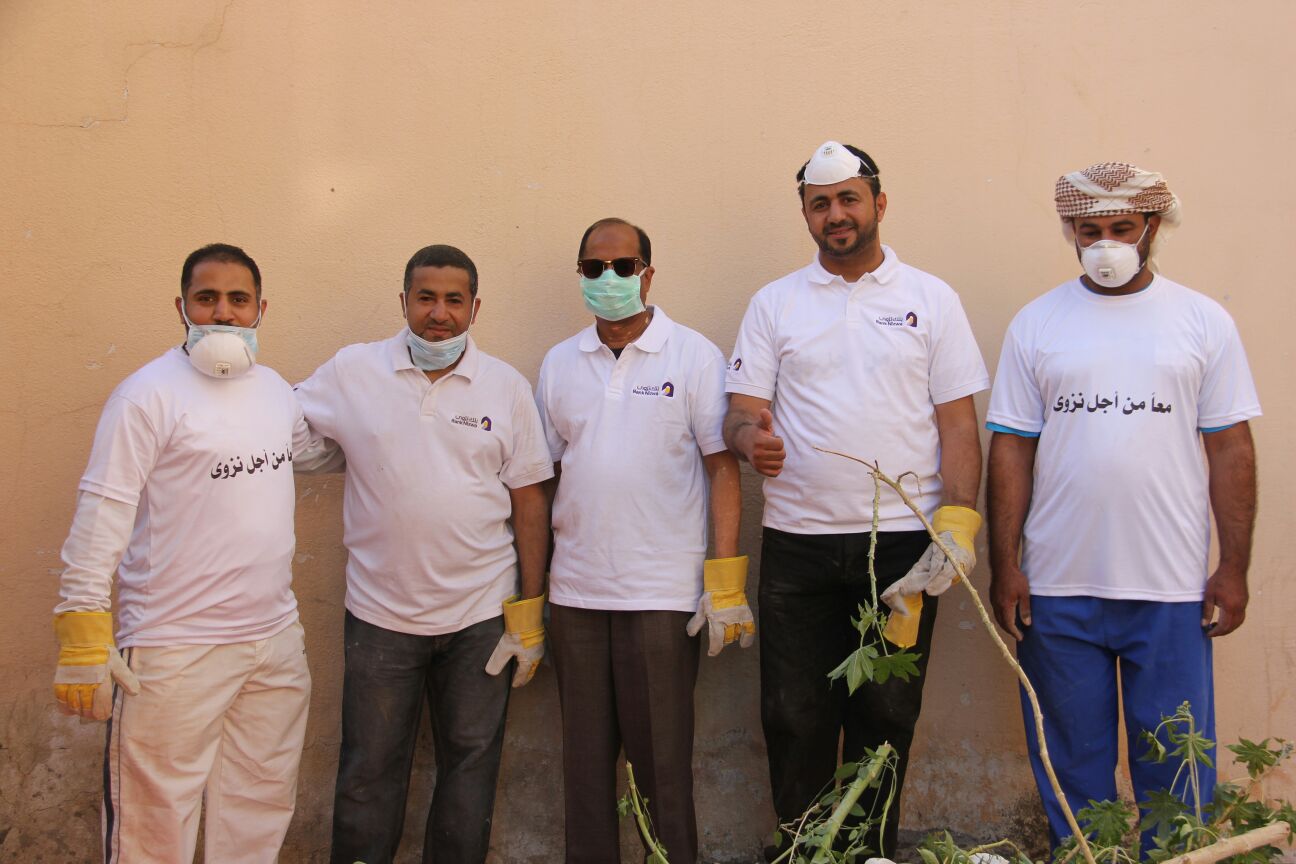 Volunteers from Bank Nizwa's 'Masoliyati' program took part in a clean-up campaign of Al Aqar village in the Nizwa. Organized by the residents of the Wilayat in partnership with the Nizwa Municipality and the Ministry of Heritage and Culture, the initiative aimed to highlight the importance of local heritage, its value and the need for preservation of such an important archaeological and historical site.
"Our 'Masoliyati' program volunteers are very much engaged in every aspect of supporting and benefiting our local communities. This initiative gave us the opportunity to connect with the rich past of Nizwa and contribute to creating a better future for this invaluable site. With thousands of tourists visiting the area each year, programs like this will without a doubt reflect positively on the growth of tourism," said Dr. Ashraf Al Nabhani, General Manager Corporate Support.
He added, "Our 'Masoliyati program was founded for this very purpose, to join hands with the community and help address their immediate needs while instilling the values of compassion, responsibility and community spirit amongst our employees."
Launched in Ramadan 2014, Bank Nizwa's 'Masoliyati' program is a volunteering platform for employees of the Bank to champion charitable initiatives across the Sultanate. To date, the Group has successfully conducted several volunteer projects including Iftar Sa'em outreach programs during the month of Ramadan, beach clean-ups to preserve and protect Oman's picturesque coastline in addition to blood donation drives.