Monday February 24, 2020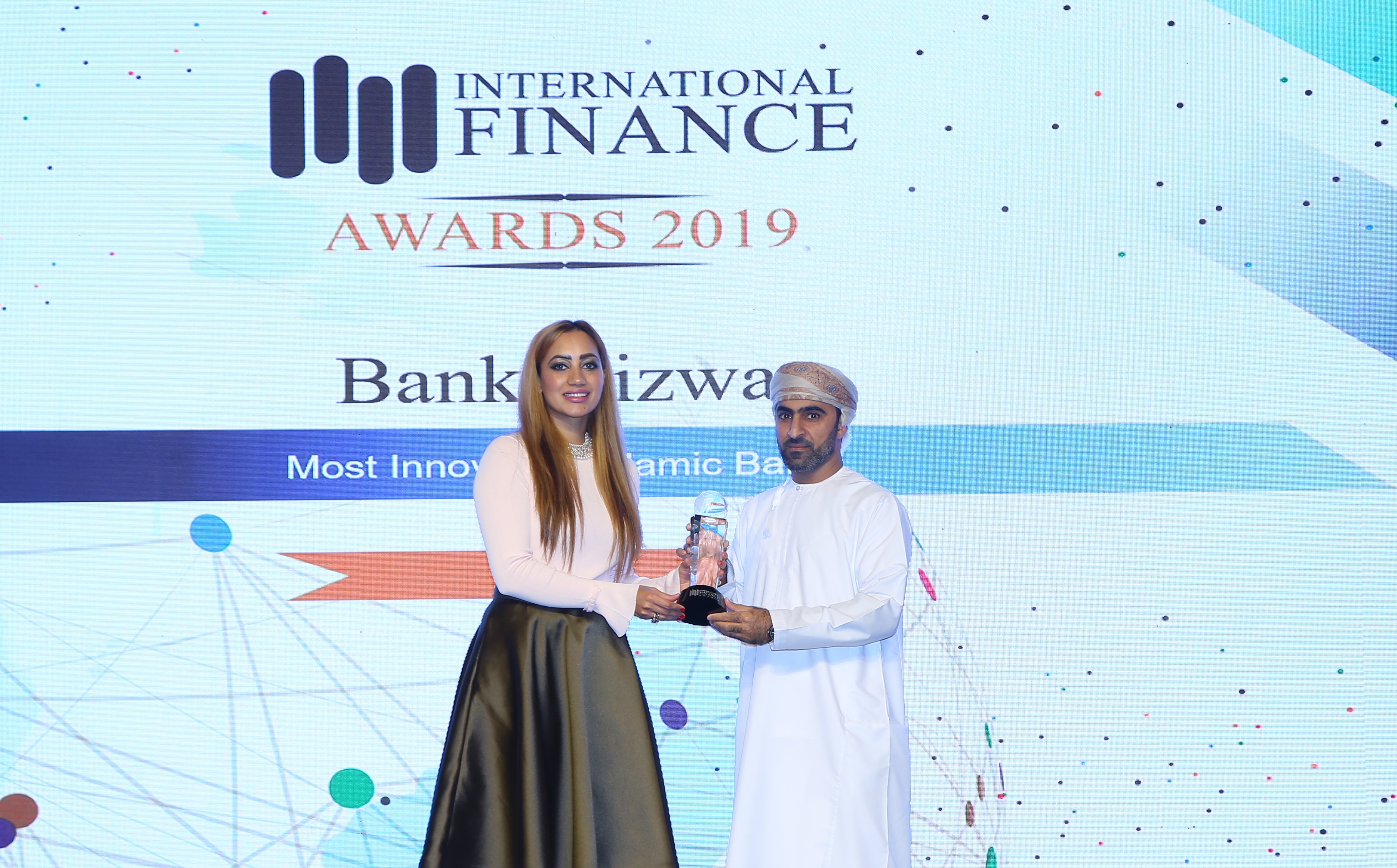 Financial institutions have been pushing the technological innovation envelope ensuring customer-centricity at all times. Driving this change in Oman is Bank Nizwa, the fastest growing Islamic bank in the Sultanate. The bank was recently named the Most Innovative Islamic Bank award from the International Finance Magazine, a global business and finance magazine that connects investors, business leaders, and companies around the world.
The bank's win recognizes its focus on digitalization and introduction of innovative Shari'a-compliant products and services. Bank Nizwa has many firsts under its belt as an Islamic bank including being the first and only to offer home finance without salary transfer based on 'Post-dated Cheques', initiate 'Salary Advance', and to offer customers the opportunity to select their own account number. It was also the first Islamic bank to introduce instant issuance of debit cards in Oman, and first to introduce deferral of installment of home finance.
Khalid Al Kayed, Chief Executive Officer of Bank Nizwa said, "We pride ourselves for driving the change into FinTech and technological innovation in general in the financial sector in Oman. As the fastest growing Islamic bank in the Sultanate, you must evolve in order to offer Shari'a-compliant products that are customer-centric but more importantly, create that trust factor between you and your customers assuring them you are ahead of the game and offering them the most tailored and advanced services to meet their requirements. This award recognizes our agile digital development strategy with customer service at its core."
Bank Nizwa's efforts to converge Islamic finance and technology have continued to garner critical acclaim from international institutions. The bank's longlist of awards includes close to local, regional and international awards over the years. Recently, the bank was named 'Financial Institute of the Year' during 2019 edition of the coveted MEED Awards. It was also on Forbes Middle East Top 25 listed companies in Oman. The bank also scooped two awards at the Global Islamic Finance Awards (GIFA) 2019, to name but a few.