Sunday June 4, 2017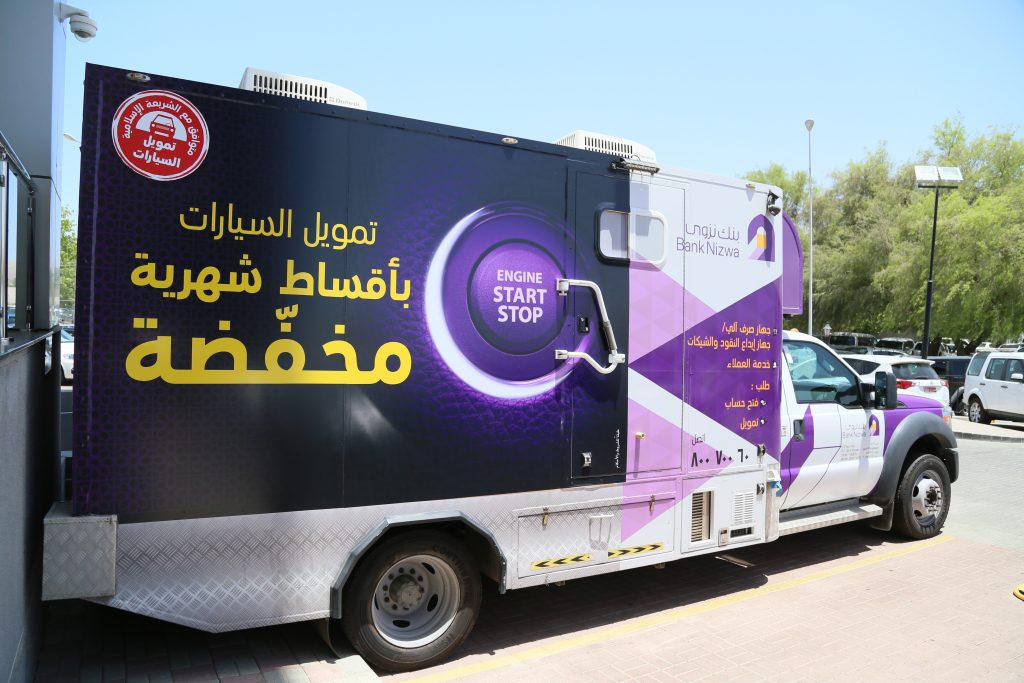 Bank Nizwa relaunched its Ramadan auto finance campaign to meet the rapidly growing demand for its vehicle financing solutions, offering customers lower monthly payments, up to 10 years of financing, 2 months deferral of the 1st installment fast approvals and competitive profit rates to ensure hassle-free purchases.

The offer is available at all 11 branches of Bank Nizwa located across the Sultanate. Additionally, the bank's mobile branch-on-wheels will tour car dealerships in the Muscat Governorate to bring its convenient solutions closer to customers.

Arif Al Zaabi, Acting Head Retail at Bank Nizwa, said, "As Oman's leading Islamic bank, we have a proven track record to deliver true Shari'a-compliant financial solutions that provide customers the flexibility and variety required to enjoy financially secure lifestyles. This campaign delivers on that promise, ensuring our customers have the opportunity to acquire the vehicle of their choice without having to worry about steep monthly payments and even on that low installment we offer 2 months deferment. Our customers can also get benefit from the arrangements we have with Auto Dealers and 'car detailing' service providers"

Bank Nizwa's auto finance offers a host of benefits to customers including the flexibility of repayment options through salary transfer and post-dated cheque facilities. Based on the Islamic financial structure of Murabaha, all transactions under Bank Nizwa's auto finance product are completely transparent, with no hidden fees and are available to all nationalities.