Wednesday April 11, 2018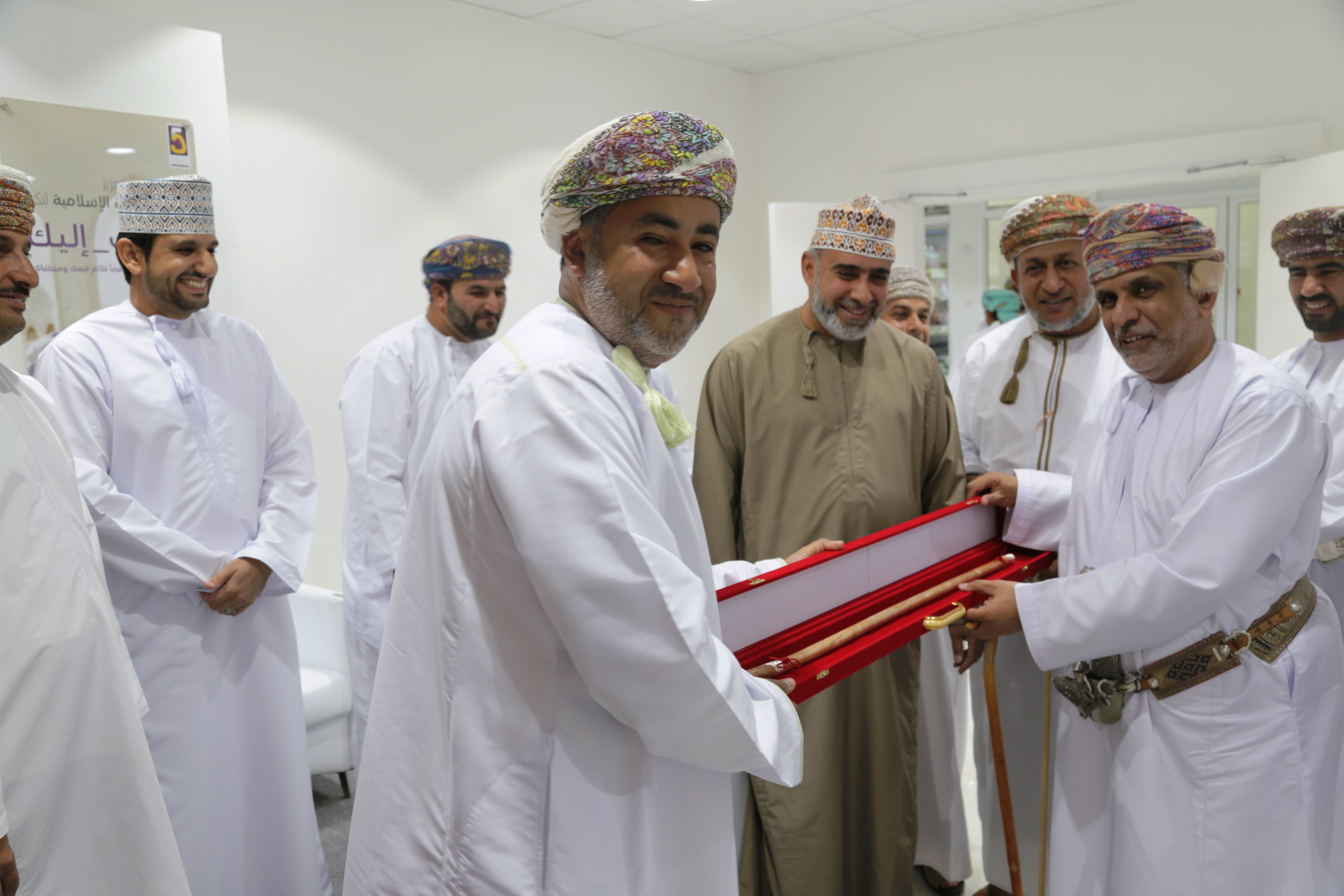 Under the patronage of H.E Sheikh Hamad bin Salim Al Aghbari, Wali of Nizwa, Bank Nizwa sponsored the opening event of Hawaa Center in Nizwa. Reiterating its leading role in promoting social development and empowering Omani-owned businesses in local communities, this first of its kind shopping center will target families and female shoppers. Owned by Bawareq Nizwa International Investment company, Hawaa Center will host a selection of local and international brands and over 100 outlets bringing a new retail experience closer to customers in Nizwa.
A committed people's partner and advisor, Bank Nizwa has continuously worked closely with the public and private sector to support the creation and growth of independent businesses across Oman. In addition, the bank has underscored the importance of encouraging entrepreneurial activities and the SME sector by offering specialized banking units and advisory services. Bank Nizwa is taking a proactive role in fostering Oman's entrepreneurial spirit to positively contribute to the economic diversification efforts led by the Omani Government.
Khalid Al Kayed, CEO of Bank Nizwa, said, "Locally-grown and established businesses play an integral role in the economic development and growth of the Sultanate and are a significant part of its future. By supporting the expansion of Omani owned ventures, we are directly nurturing and developing the capabilities of Omani entrepreneurs and businesspeople. It is important to acknowledge and explore the distinct benefits local economies reap from the activities of local businesses. They are national assets to be cultivated and motivated to the greatest extent for the opportunities they can create for local communities and people."
Bawareq Nizwa International Investment is a closed shareholding public company established at the end of 2015. A long partner to Bank Nizwa, the company has played a dynamic role in various fields of investments especially targeting the tourism and mining sectors. Furthermore, the bank has collaborated with the company on various projects reflecting its commitment to empower local and Omani businesses to add value to the overall productivity of the Omani economy.