Wednesday January 31, 2018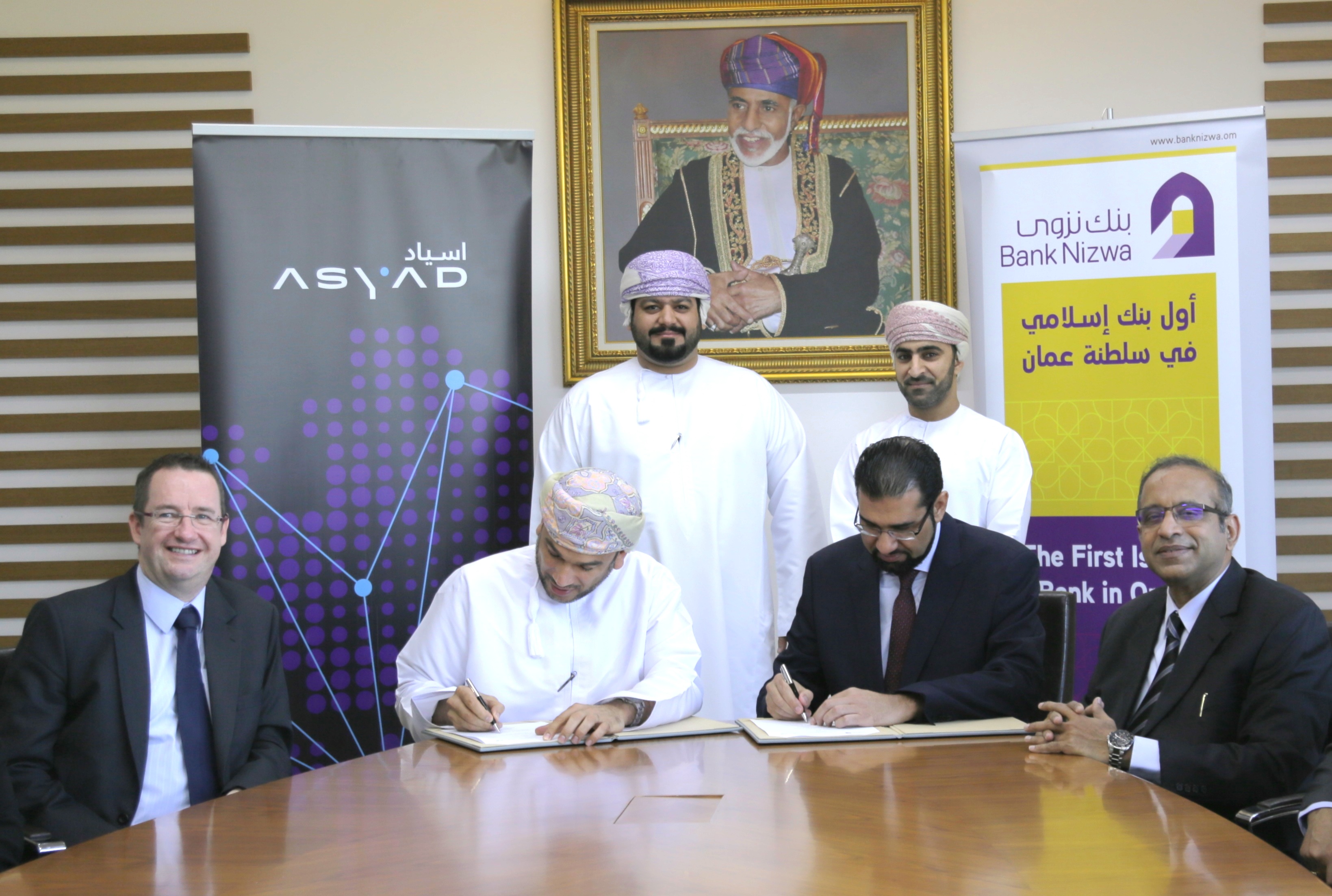 Bank Nizwa signed a financing agreement with Duqm Development Company LLC (DDC),  a member of the Asyad Group (Asyad), to finance Phase 1 of the Duqm Frontier Town project. The project covers 23 hectares and comprises retail shops, recreational facilities and luxury units, of which 250 are residential apartments and 94 villas. The partnership comes as part of the bank's strategy to diversify its expanding portfolio of corporate clients.
Commenting on the agreement, Khalid Al Kayed, CEO of Bank Nizwa said, "At Bank Nizwa, we are committed to support the Government's efforts by providing financing to projects of strategic importance in SEZAD. Collaborating with the DDC to finance this project highlights our commitment and provides an opportunity to expand the bank's growing portfolio of corporate clients through offering alternative Shari'a-compliant financing. As the trusted partner, this agreement further demonstrates our expertise in supporting the growth of key sectors in Oman. We are fully dedicated to provide our customers and stakeholders not only with value and personalized services, but mutually beneficial long term partnerships."
Dave Guy, Group Chief Financial Officer of Asyad said, "Our partnership with Bank Nizwa further supports the development process of the Special Economic Zone in Duqm, and in particular Oman Dry Dock, which owns DDC. We believe that the Duqm Frontier Town project enhances the SEZAD offering to potential investors."
Narasimhan, General Manager Wholesale Banking at Bank Nizwa, further added," The government focus on expansion of Al Wusta Governorate necessitates lots of development activities and will provide enormous opportunity for Islamic banks to be part of such progress and offer asset backed financing. Laterally with ODC financing, Bank Nizwa has already financed many projects in Duqum and is considering complementing more to its financing portfolio. Bank Nizwa is playing an active role in economic diversification of the economy in sectors other than oil-dependent activities. The current facility is one such, where the bank chose to fund an important infrastructure facility at Duqm."
Bank Nizwa continues to provide a suite of Shari'a-compliant products to fulfill the requirements of its expansive portfolio of corporate and commercial clients. As a pioneering Islamic financing institution, the bank is committed to leverage the transformative role Islamic finance plays in contributing to Oman's economic prosperity. With more agreements planned in the future, the bank is reinforcing its commitment to offer tailored and competitive financing options to become the partner of choice for customers seeking alternative financing solutions.
The Oman Drydock Company LLC, a subsidiary of Asyad, owns one of the biggest and most modern ship repair yards in the Middle East. Located in Duqm, in the Al Wusta region of Oman, ODC is strategically located on the southeast corner of the Arabian Peninsula outside the 'Hormuz Strait' and is in close proximity to the busy regional trade routes.