Monday March 16, 2020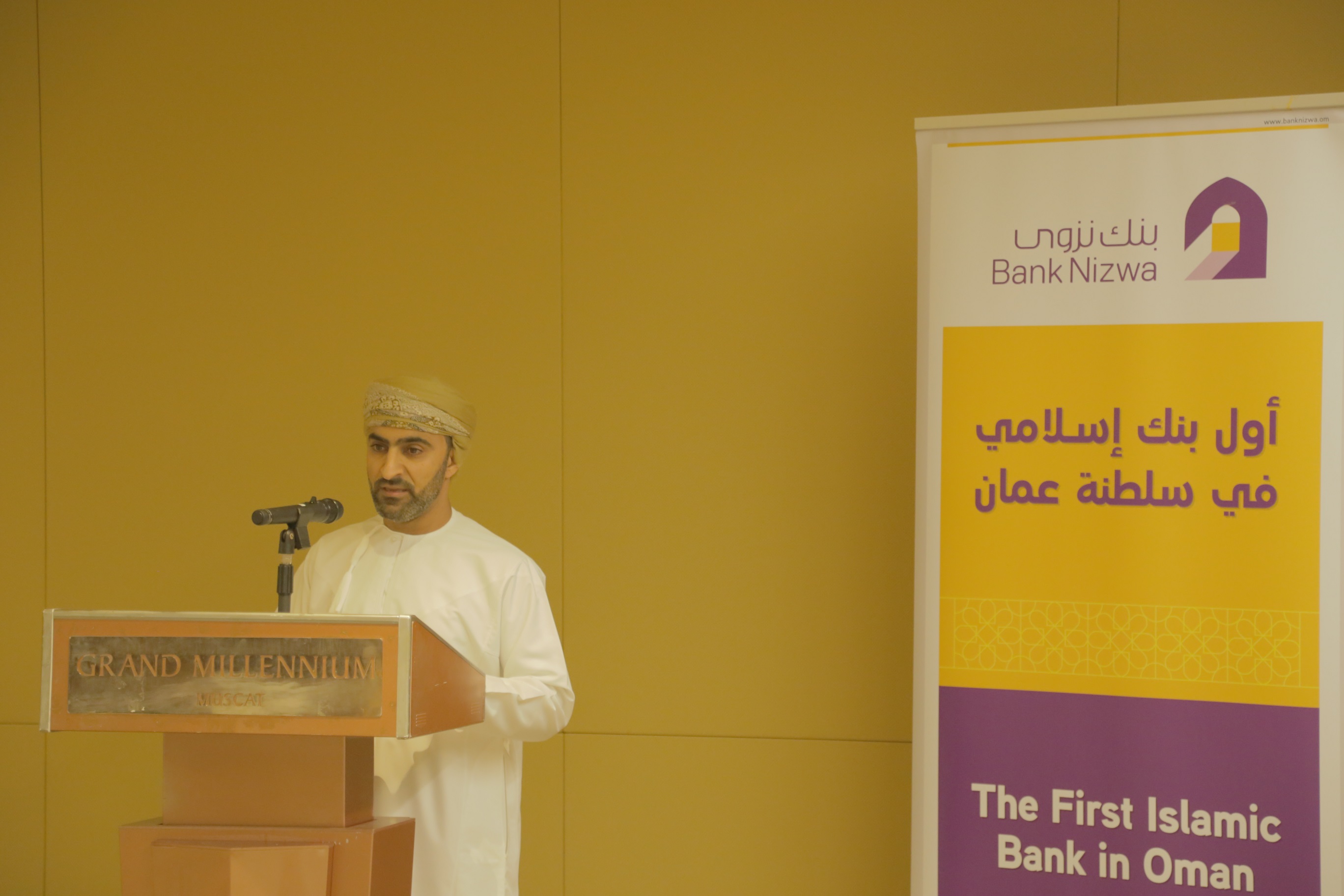 Bank Nizwa, the pioneer and leading dedicated Islamic bank in Oman, recently hosted a special dinner event for local Treasury Dealers and Financial Institution managers. With over 60 guests representing professionals from various banks as well as the Central Bank of Oman, the gathering was a networking opportunity for industry professionals to share views and discuss the latest trends of Islamic finance.
Speaking at the event, Bank Nizwa's Assistant General Manager of Investment, Treasury and Project Finance, Mr. Saif Al Rawahi highlighted the important roles played by Treasury Dealers and Financial Institution Managers in his welcome note and said, "Such events will not only foster closer ties within the local financial markets community but may also act as a platform for new ideas and growth for the Islamic banking sector and hopefully the overall banking landscape in Oman".
According to the World Bank, Oman's economy is expected to grow by 3.7% in 2020 with rise in new natural gas output coming on-stream and potential boost from the Government's diversification efforts to increase non-hydrocarbon growth. Moreover, Islamic banking in Oman has shown robust growth with Islamic banking entities providing financing to a record of RO 4 billion by the end of 2019, a growth of 11%. Since its initiation in December 2012, Islamic banking now constitutes 13.9% of the overall Oman banking system assets.
Al Rawahi added, "The introduction of Islamic banking is an added impetus to Oman's growth story through its alternative delivery of Shari'a-compliant products to meet the requirements of discerning clients preferring ethical equitability. Therefore, liquidity management tools and hedging instruments in Islamic banking, while progressing, are needed more than ever with the constantly changing requirements of clients into more cross-border transactions. Here, the support of Central Bank of Oman, the Treasury and FIG functions are very well organized to meet these requirements."
Bank Nizwa has been organizing such events to clients as well as with other participant banks and financial institutions on a variety of important topics. The bank has partnered with IFN and Takaful Oman to raise awareness over Islamic finance services by organizing specialized forums and seminars across Oman.