Thursday September 8, 2022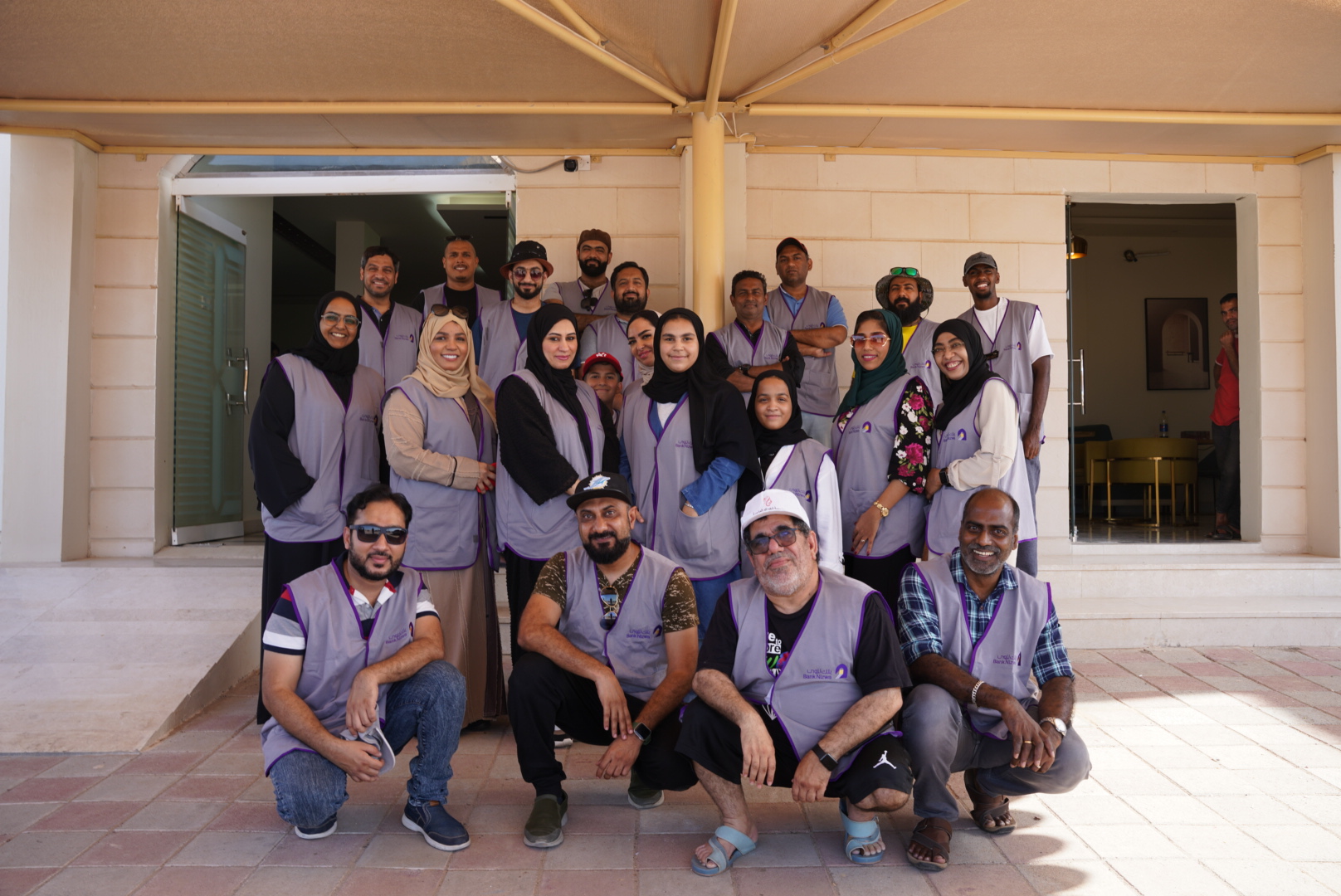 Bank Nizwa, the leading and most trusted Islamic Bank in the Sultanate, recently organised a beach cleanup event of Ras Al Hadd on 2nd September, in cooperation with the Environment Authority. A drive toward preserving the environment, the beach cleanup comes as part of the bank's 'Masoliyati' programme that falls under its corporate social responsibility umbrella. Bringing together employees from across the bank family, the event promotes an attitude of voluntary responsibility among employees and contributes to achieving social and environmental well-being.
"As a bank with sincere adherence to Shari'ah law, we firmly believe in giving back to the local community. We will continue undertaking sustainable initiatives that not only help enhance individuals' well-being but also contribute significantly to promoting social development in the country," said H.H. Syyidah Wisam Jaifar Al Said, Head of Marketing & Communications at Bank Nizwa."Organising beach cleanup campaigns is part of Bank Nizwa's sustainability strategy to raise awareness of environmental issues and engage employees in their community. As Oman's marine ecosystem is extremely diverse and significant, it also strengthens the public's awareness and appreciation of the coastal environment," he added. 
Bank management and volunteers worked together to pick up the waste glass, litter, and trash along the shoreline, following safety protocols and guidelines. This initiative aimed to highlight the importance of beaches in supporting marine life and sustaining Oman's ecological system. In addition, it also motivated community efforts to eliminate waste and pollution from public places. As a leading Islamic financial institution that upholds strong values of philanthropy, public service and community involvement, Bank Nizwa has gained commendable recognition for its contributions to humanitarian causes, social initiatives and charitable programmes.
Bank Nizwa's drive to build a better future for communities and individuals throughout Oman is encompassed by the 'Masoliyati' volunteering programme, founded in 2014. Playing its part as a responsible corporate citizen, the programme has been a successful platform encouraging its staff members to identify volunteer opportunities and participate in several high-impact projects proactively. The team's enthusiasm, dedication and acts of selfless service have further helped the bank strengthen its relationships with the community. Masoliyati has successfully organised six blood donation drives, Iftar Sa'em every Ramadan and countless coastal beach cleanups that have helped preserve Oman's picturesque coastline.