Tuesday July 14, 2020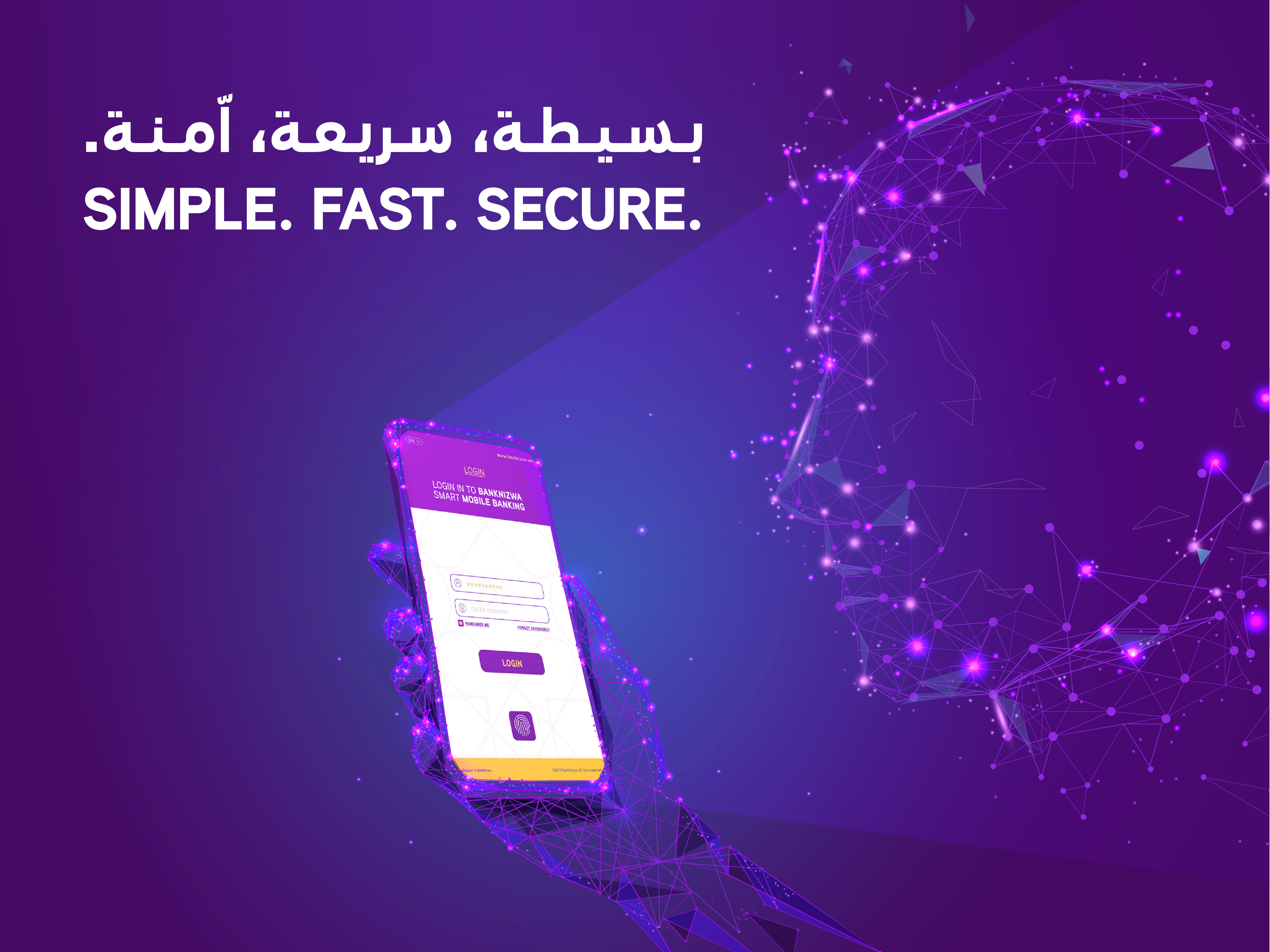 Bank Nizwa has been leading the way in Islamic banking with a strong focus on enhancing its digital services for the benefit of its customers. The popular Bank Nizwa mobile app recently introduced a new feature that allows customers to make local as well as international transfers through a simple, fast, and secure channel to their loved ones. While ensuring that transfers can be conveniently made in just a few clicks, its robust security features ensure all confidential information remains protected.
For local transfers, customers can avail of this service to make instant transfers to any bank in Oman round-the-clock. Keeping it hassle-free, registering the beneficiary does not involve any lengthy process or even the beneficiary's account number. To initiate the transaction, only the beneficiary's card number needs to be added under the 'Instant Transfer Within Oman' option. Once the transfer is executed, the funds are debited instantly from the customer's account, and the beneficiary can be assured of an immediate credit.
Bank Nizwa has made transferring money to loved ones easier than before by extending this service to include international transfers. The new feature enables customers to perform international transfers through their mobile app, with an assured transfer on the same day. The same-day transfer is  applicable on working days only, and covers transfers to countries across the world.. The feature, which is an added benefit offered as part of Bank Nizwa's retail proposition, enables customers to send funds to their loved ones for amounts of up to RO. 5000 with more than 8 different currencies. 
"At an age when everything is going digital, we want to make it easier for our customers to carry out essential transactions through our mobile application. We understand the importance of being able to transfer funds easily, quickly, and securely, and want to make our financial services more accessible to our customers. With the newly added feature, transferring money is now just a matter of a few clicks on the smart phone device," said Mujahid Said Al Zadjaly, General Manager IT & Operation at Bank Nizwa. "We will continue our endeavors to enrich the banking experience for our customers by providing innovative products, solutions, and services.