Monday December 7, 2020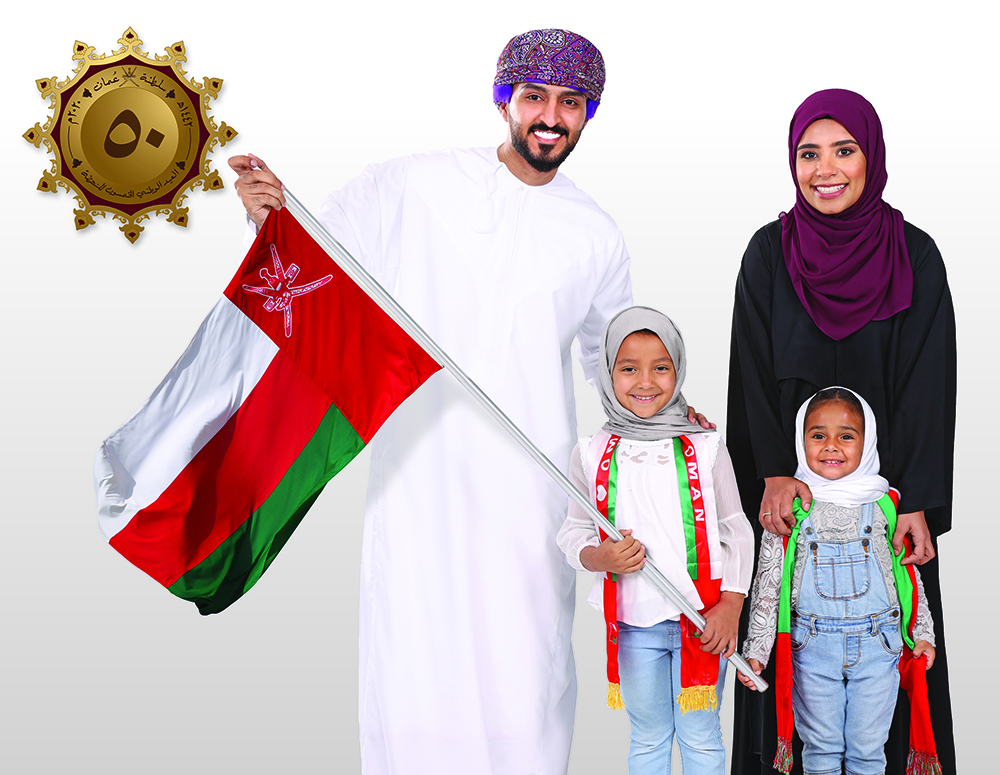 December 7, 2020- Commemorating the landmark occasion of the Sultanate's 50th National Day, Bank Nizwa has announced a host of incredible offers to turn banking into a celebration on this joyous occasion. As Oman's leading and most trusted Islamic bank, Bank Nizwa seeks to add value to every aspect of banking and, therefore its National Day schemes cover key product portfolios, including, Salary transfer accounts, credit cards, home/auto/ personal finance and the usage of its mobile banking app. All National Day offers will be valid for transactions in the period from 1st November 2020 till 31st December 2020.
Building on the great 50 years of Oman's modern renaissance, the salary transfer offer will reward RO 500 each to 50 winners, who transfer their salary with the bank. Furthermore, 50 of the bank's existing credit cardholders are eligible to win OMR 50 each on a minimum purchase of RO 20. New credit cardholders can avail a zero annual membership fees for the 1st year, under the National Day promotion. Bank Nizwa's customers of Home/Auto/Personal finance can avail a 5% profit rate and a generous 50% off on processing fees, during the offer period.
Congratulating the people of Oman, Mr. Arif Al Zaabi, AGM - Retail Banking, Bank Nizwa, said, "On behalf of all team members of Bank Nizwa, I would like to congratulate His Majesty Sultan Haitham bin Tarik, and the Omani people, on Oman's remarkable 50-year journey and the promising future that is ahead of us. At Bank Nizwa, we are committed to being a part of the Oman 2040 vision, which talks of modern, digitized operations and indigenous growth. Since the onset of Islamic banking in the Sultanate, Islamic Banking entities (IBEs) have made remarkable progress and contributed efficiently to financial intermediation in Oman. We hope to continue to be on this upward trajectory."
Mr. Al Zaabi further stated, "Our National day offers have been introduced across various segments to ensure that we reach out to maximum number of people in as many ways as possible. These are exemplary of our efforts to provide enhanced benefits and digital banking services to our customers. We want to make this great day a memorable one for our customer base and live up to our unmatched banking experience."
Building on its digital-first approach, the bank has also introduced lucrative offers valid on transactions executed through its mobile app. Accountholders can win a bill amount of up to 50 rials while paying electricity, water, Awasar, Omantel, Oreedo bills and school fees. There is also a 50% off on bank charges for international transfers and zero fees for money transfer within Oman.
With the introduction of a well-diversified product portfolio in retail and corporate segments, Bank Nizwa is expected to maintain a considerable growth and achieve its full potential in the coming years. The bank has been exceeding customer expectations since inception seven years ago, introducing innovative and secured digital banking solutions and raising the benchmarks in Islamic banking in the Sultanate. With its continuing strategy to redefine the banking experience through an ever-expanding branch network and latest technologies in the banking industry, Bank Nizwa today is the leading and most trusted Islamic bank.