Monday July 9, 2018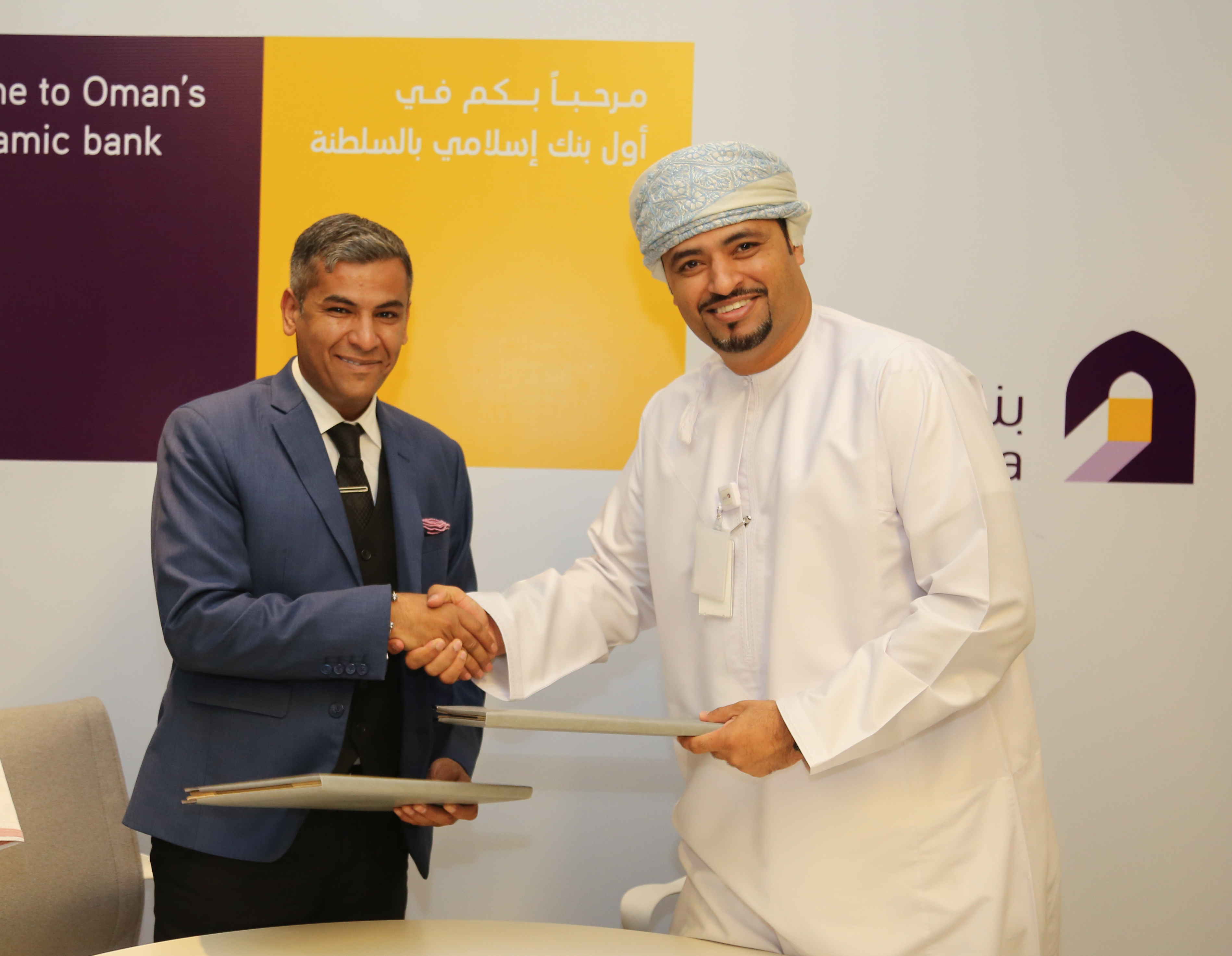 Bank Nizwa, the preferred Islamic bank in Oman, has partnered with Oman Air Holidays which rewards its credit and debit card customers with 10% discount on their holiday packages booked with the Sultanate's national carrier. Valid till December 31st 2018, the offer includes airfares, accommodations, hotel transfers and tours, resulting in traveler-friendly competitive holiday packages.

Arif Al Zaabi, Acting Head of Retail at Bank Nizwa said, "Bank Nizwa is committed to providing its customers with rewarding offers that meet their needs, while availing of our diverse portfolio of Shari'a-compliant products and services. As the fastest growing Islamic bank in Oman, we are constantly on the look out to provide our customers with exceptional value propositions and our partnership with Oman Air supports our philosophy of customers first." Al Zaabi added, "Our credit cards also offer our customers a wide range of lifestyle benefits ranging from worldwide acceptance and competitive rates to lounge access, special discounts and free Takaful travel insurance."

Mundher Al Shikhani, Head of Oman Air Holidays said, "Our goal is to constantly inspire enthusiast travelers to enjoy the bundle of holiday packages Oman Air offers to exciting destinations around the world. Bank Nizwa credit card holders can take advantage of an all-inclusive exciting selection of summer holidays. We look forward to further nurture this collaboration which is a win-win for holiday seekers."

Bank Nizwa offers four types of MasterCard® credit cards including Basic, Standard, Gold and Platinum as well as a variety of debit card options to suit various segments including privilege, special, and value banking with specialized services for ladies and the wealth segments. Each card type comes with added benefits and special services specially designed and selected to meet customers' various requirements. With Bank Nizwa credit cards, customers can enjoy low repayment options, cash withdrawal up to 80% of the credit limit, discount offers from hundreds merchants locally and across the Middle East.