Wednesday December 20, 2017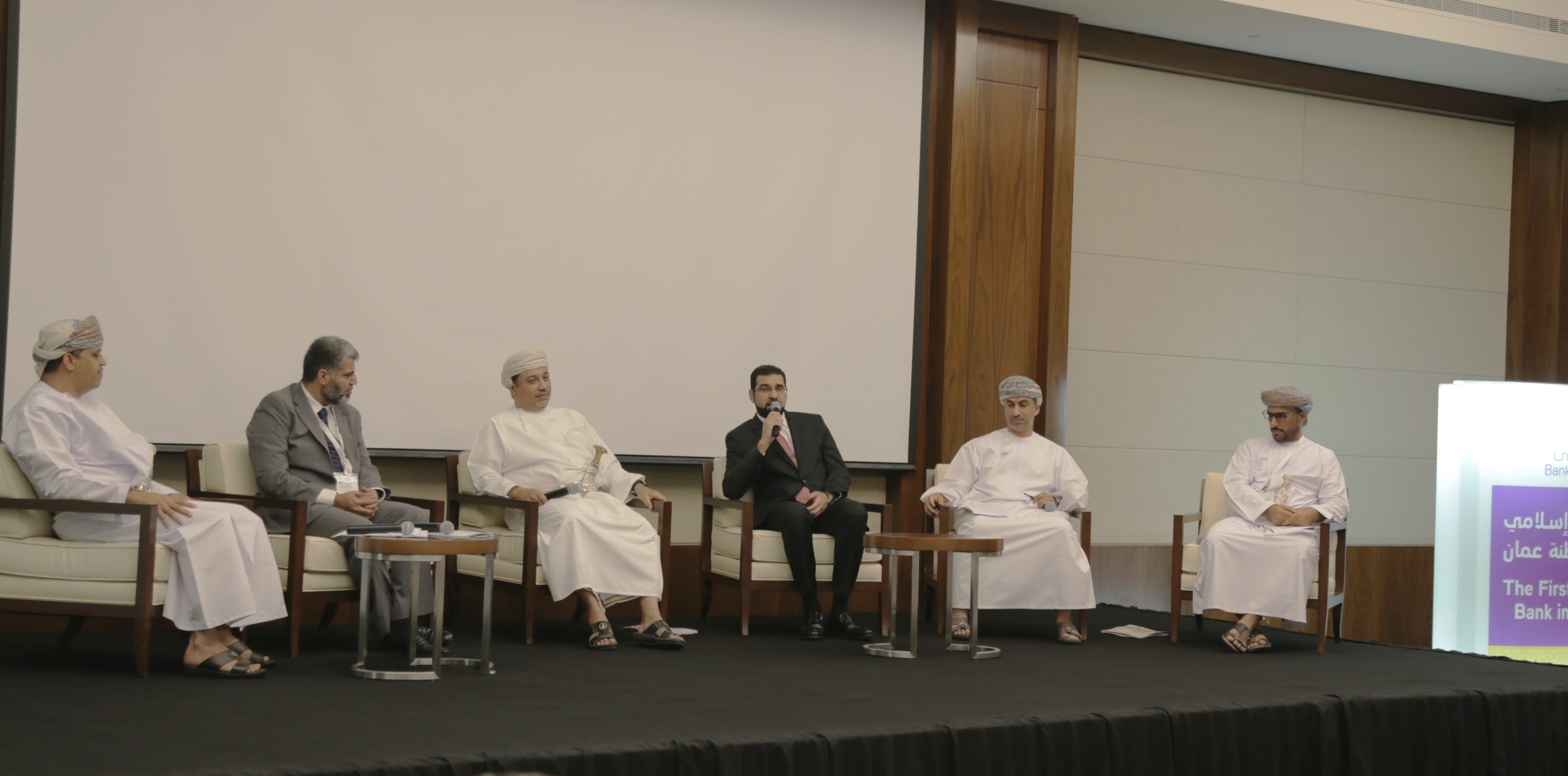 Bank Nizwa sponsored and participated in the 8th International Conference on Islamic Banking and Finance held under the auspices of Sheikh Nasser bin Hilal Al Maawali, Chairman of the State's Financial and Administrative Audit Institution. The two-day conference organized by the College of Economics and Political Science at the Sultan Qaboos University in collaboration with Islamic Research and Training Institute (IRTI), focused on the risk management, regulation, and supervision of Islamic finance institutions. Uniting a host of high-profile speakers, academics, and policymakers, the event also explored the latest innovations, opportunities, and challenges facing the global Islamic banking industry.
The anchor tenant of the event was a high-level panel with participation of Khalid Al Kayed, CEO of Bank Nizwa alongside some of the most respected Islamic finance experts in the region. The panel discussed the opportunities and challenges of the rapidly growing $3 Trillion USD global Islamic finance industry.
Al Kayed, said, "This conference highlights the transformative role Islamic finance is playing within the global financial system by offering capital markets alternative models of stability that promotes inclusive growth. By uniting all stakeholders and researchers from a broad spectrum of disciplines, we are shaping the future of Islamic finance's regulatory and supervisory frameworks for the benefit of our customers, investors, and shareholders."

Bank Nizwa's dedication to bringing the benefits of Shari'a-compliant banking to people across the Sultanate has led to its support for a wide variety forums, seminars, and workshops over the years. Its efforts include the establishment of the Islamic Finance Knowledge Series, the Islamic Knowledge Program and collaborations with higher educational institutions from around the world.