Wednesday June 8, 2022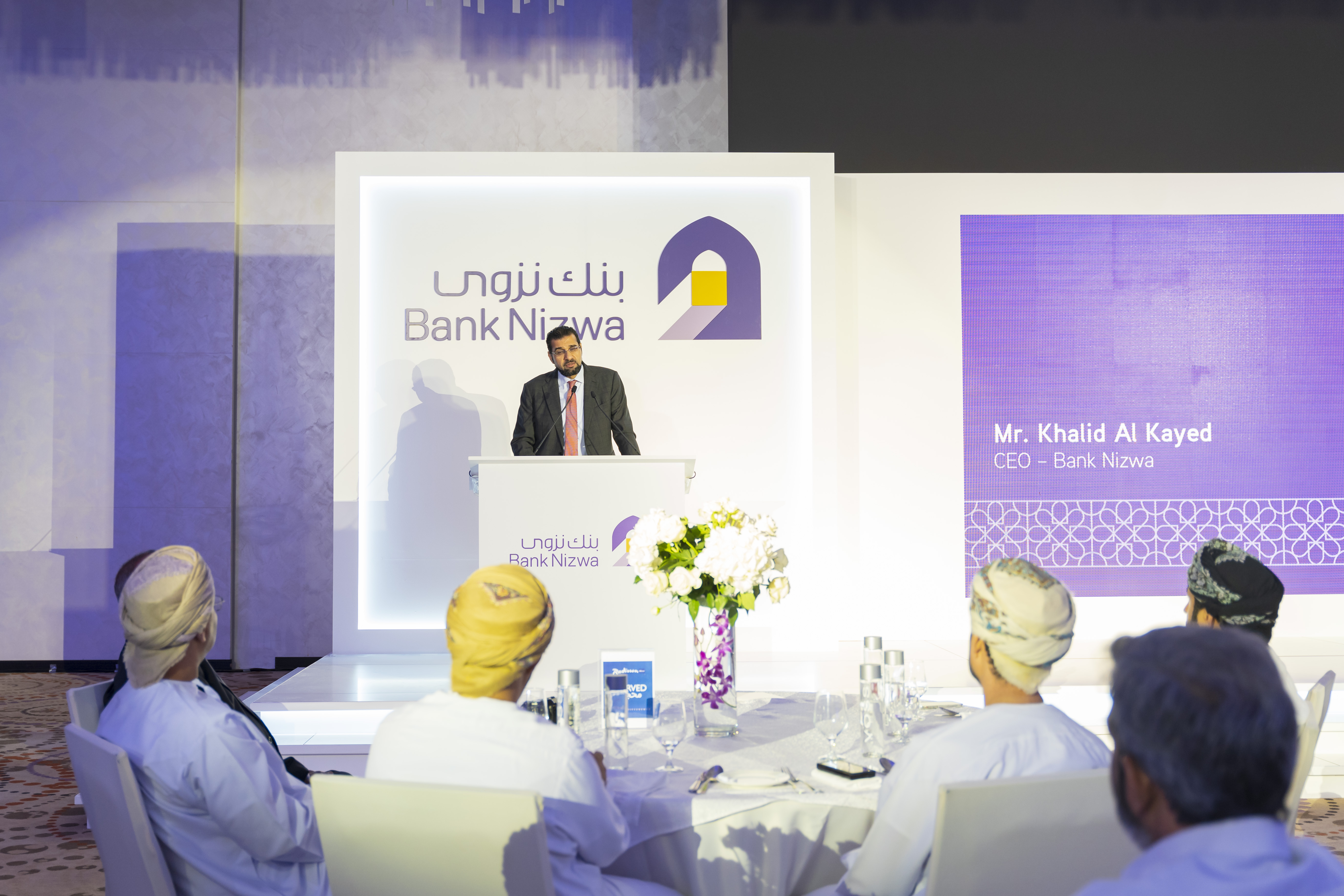 Bank Nizwa, Oman's premier and fastest-growing Islamic bank, recently organised Islamic finance customer gathering for the Wholesale Banking Clients at Sohar. The client gathering was hosted to highlight the opportunities available within the Islamic finance sector for corporate clients' business opportunities and further strengthen the relationship with the bank. The event further underscored the bank's plans to utilise the latest innovations and explore untapped prospects in the local wholesale banking market segment.
Since the beginning of this financial year, the Wholesale Banking Division of the Bank has done similar client interaction programmes starting from Muscat in January 2022, followed by such client gatherings at key locations like Sohar, Salalah and Duqm. Sohar is one of the most important hubs for corporate clients as it is backed by excellent infrastructures including the port, freezone and industrial area with superior facilities, thereby enabling a business environment for conducive growth. Besides, Sohar has diversified business profiles such as steel, cement, logistics, edible oil refinery, flour mills and so on.
"Over the years, we have seen a rising interest in Islamic banking and Shari'ah-compliant products and services. We believe that as the leading Islamic bank in Oman, it is our undertaking to inform individuals and businesses about Islamic Banking and the benefits it offers," said Khalid Al Kayed, Chief Executive Officer of Bank Nizwa. "We strive to spread awareness about how Sharia principles promote a culture of collaboration between supplier and customer. This event serves as an ideal platform to stay connected with our customers and provide valuable input around Islamic finance."
Narasimhan, General Manager – Wholesale Banking, delivered an impressive presentation at the event to the corporate clients highlighting 'Islamic banking progress with the business' and showcasing the bank's efforts in onboarding elite clients to the Bank and presenting a range of wholesale banking products to them. The Wholesale Banking group at Bank Nizwa is working on a universal banking model approach, aiming to provide 360-degree financial solutions to corporate clients and offering unmatched services that contribute to the development of each sector whilst helping the bank to achieve steady growth.
The Wholesale Banking Group concluded several unique financing structures in line with Bank Nizwa's growth strategy and contribution to the Sultanate's economic diversification goals, including green financing, food security projects, Public-Private Partnership model, infrastructure-related project, tourism projects, aviation industry projects, and core manufacturing industries including steel, cement, plastics, chemicals, oil and gas, amongst other key sectors.
Bank Nizwa has attained perfect harmony between embracing digital developments and establishing personal relationships with its customers. The bank has effectively grown its client base whilst reinforcing its position as a pioneer in the Islamic banking market, due to a well-diversified network of state-of-the-art branches in major locations around the Sultanate, which complements its efficient digital channels.