Wednesday September 11, 2019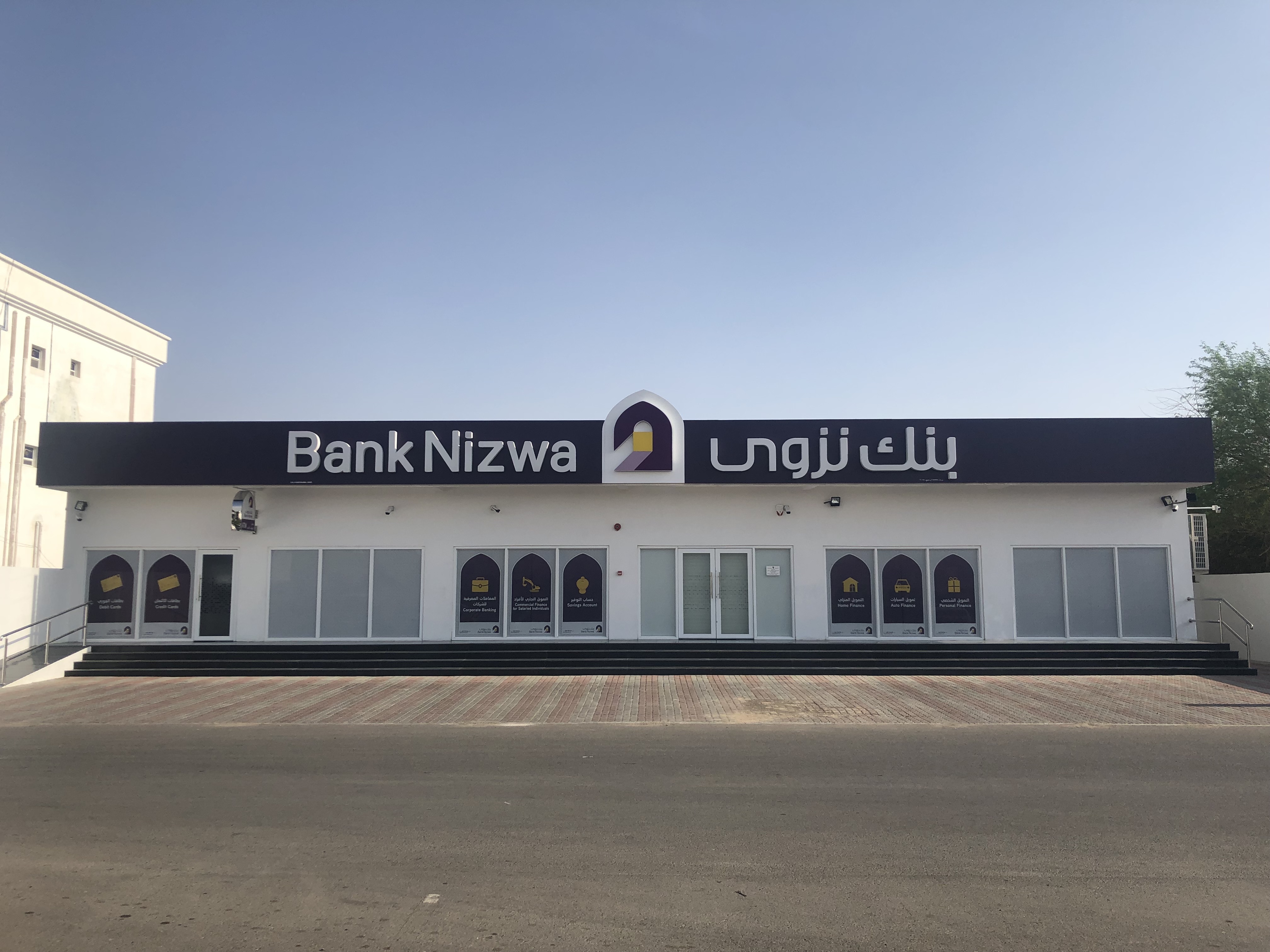 Bank Nizwa, Oman's fastest growing Islamic bank, has recently held the soft launching of its first branch in Al Dhahira Governorate and 14th across the Sultanate. Achieving yet another milestone in its journey of success over the past six years, the launch is in line with the bank's ongoing strategy towards redefining the banking experience and offering Shari'a-compliant products and services for all across the Sultanate.
"The importance of having real branches with real people serving customers cannot be understated. At Bank Nizwa, we value that human connection that enables us to provide tailored Shari'a-compliant products and services that meet our customers' requirements," said Khalid Al Kayed, Chief Executive Officer of Bank Nizwa.
He added, "We have been progressing with consistent growth across all operations focusing on three key areas, the introduction of innovative banking products and services, expansion of our customer base and branch network, and raising awareness on Islamic finance and its benefits. This is our 14th branch in Oman and the first in Al Dhahirah Governorate. We will continue to expand geographically and go closer to our customers."
Conveniently located at the center of Ibri and manned by highly experienced financial advisors, the Ibri branch provides customers with a wide portfolio of personal banking products and services including transactional accounts, investment products, as well as financing solutions for personal auto and property purchases to name a few. It also offers tailored products for small and medium enterprises (SMEs), corporates, government institutions, as well as Wealth Management services. The branch is also equipped with an ATM offering 24*7 service.
Bank Nizwa has been pursuing a balanced expansion strategy carefully striking a balance between 'brick and mortar' and technology-powered solutions. Since inception six years ago, the bank has opened 14 branches reaching out to communities across the Sultanate. It has also been investing in technology solutions to roll-out new products and services through its mobile and electronic channels. Today, the bank enjoys a robust network of branches and ATMs in Nizwa, Sohar, Al Khoudh, Al Ghoubrah, Ibra, Salalah, Sumail, Sur, Barka, Buraimi, Al Ma'abela, Al Khuwair, Ibri, in addition to its Head Office in Qurum.