Monday July 10, 2023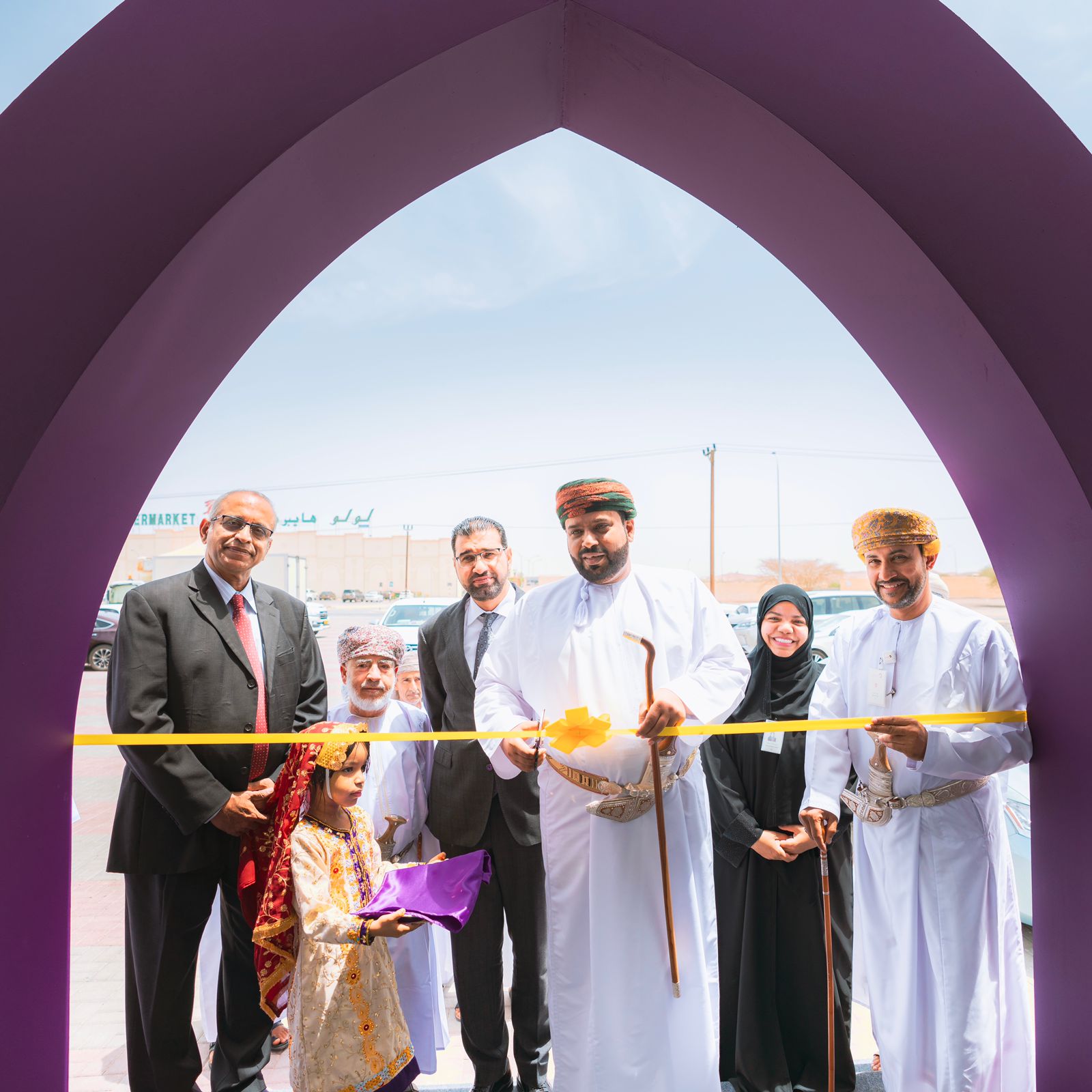 Strengthening its presence in the Sultanate, Bank Nizwa, the leading Islamic Bank, proudly announces the opening of its 20th branch in Sinaw. Khalid bin Hraez Al Mahri graced the occasion by cutting the ribbon alongside Mr. Khaled Al Kayed, Chief Executive Officer of Bank Nizwa. This strategic location embodies Bank Nizwa's continued commitment to grow its branches network and provide exceptional Shari'ah-compliant products and services to the residents of Sinaw and its surrounding areas.
Highlighting the significance of this branch expansion, Khalid Al Kayed, Chief Executive Officer of Bank Nizwa, expressed his enthusiasm, stating, "the opening of our new branch in Sinaw marks a significant milestone for Bank Nizwa. Sinaw is a thriving and strategically important market for us, offering immense opportunities for growth. This expansion aligns with our unwavering commitment to extend our presence and provide exceptional Islamic banking solutions throughout Oman."
Bank Nizwa is a trailblazer in Islamic finance because of its unwavering commitment to provide innovative Shari'ah-compliant solutions that cater to the unique needs of the local market. Keeping pace with the changing preferences of customers, the branch will provide an extensive array of banking solutions encompassing in-branch, online and digital services. Clients will have access to a diverse portfolio of products and services tailored to meet the specific needs of individuals and businesses, including specialised offerings for wealth management.
As Bank Nizwa expands its footprint across the Sultanate, it continues to invest in its most valuable asset—its people. The new Sinaw branch is staffed with highly qualified, well-trained, and experienced Omani employees. These individuals possess the skills, knowledge and local insights necessary to cater to the diverse needs of the Sinaw community. Equipped with the latest technological solutions, the branch embraces digitalisation and innovation, ensuring seamless and efficient processes for customers.
Bank Nizwa remains steadfast in its mission to make Islamic finance accessible to all segments of the community. It aims to empower individuals with the necessary knowledge to make informed financial decisions that align with their beliefs and values. Bank Nizwa's CEO, Khalid Al Kayed, remarks, "we are dedicated to meeting the evolving needs of our customers and empowering them to achieve their financial goals through our comprehensive range of Shari'ah-compliant products and services. With this latest branch, we look forward to serving the Sinaw community and contributing to their financial well-being." As the first and leading full-fledged Islamic Bank in Oman, Bank Nizwa solidifies its position in the Sultanate with the establishment of the Sinaw branch, fortifying its expansive network across the country.