Tuesday January 17, 2023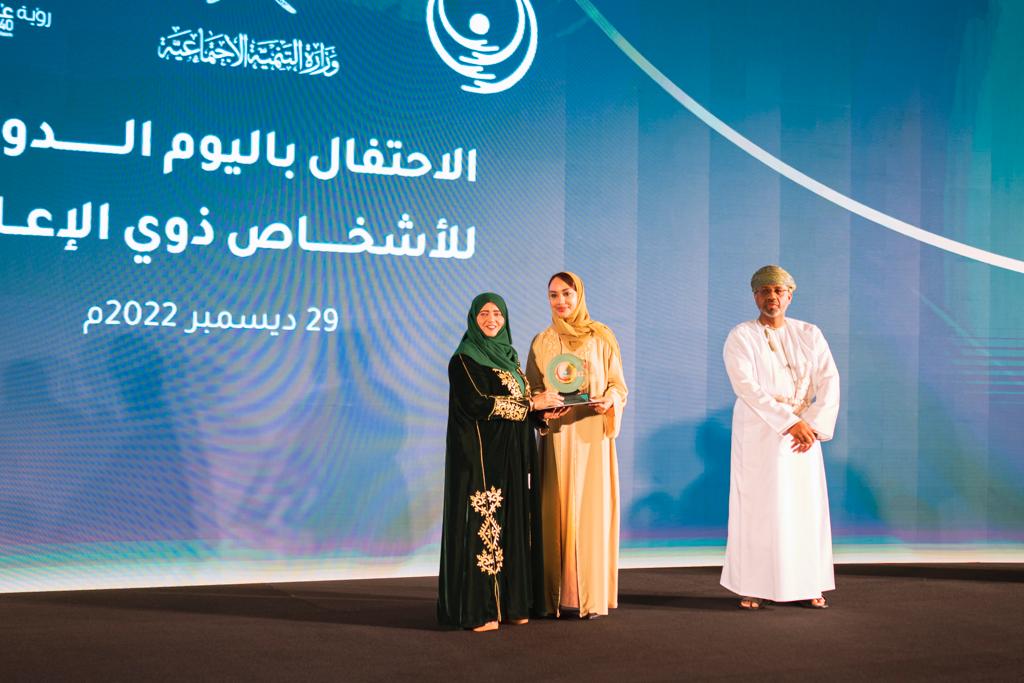 Bank Nizwa, the leading and most trustworthy Islamic bank in the Sultanate of Oman is committed to enhancing its pioneering role in social responsibility as well as its belief in community development and service. Under the patronage of Her Excellency Dr Laila bint Ahmed Al Najjar, Minister for Social Development, Bank Nizwa sponsored the International Day of Disabled Persons event held in Muscat. A large number of public and private sector officials attended the ceremony. Having sponsored this event shows the Bank's commitment and keenness to support this cause through its programmes, activities and social responsibility initiatives, which are implemented in partnership with various government entities, associations and civil society organisations.
In celebrating this day, the Ministry of Social Development intends to highlight Oman's interest in people with disabilities, through the implementation of various events and activities that demonstrate their significant role and their active participation in developmental programmes, enabling them to benefit. It is pertinent for this group of society to celebrate the diversity of their abilities and skills. Furthermore, Bank Nizwa was honoured by the Ministry of Social Development for its contributions and unwavering support for the Oman Association for the Disabled.
Her Highness Syyidah Wisam Jaifar Al Said, Head of Marketing and Communications said, "In order to serve the community better, the Bank is committed to developing sustainable programs and supporting initiatives that enhance cooperation with a variety of institutions in Oman. The benefits and positive effects achieved by this program have been greatly appreciated by the entire community. Our objective is to promote, empower and provide for the needs of people with disabilities. As the leading Islamic bank in the Sultanate, we at Bank Nizwa give this community the recognition it deserves. Our goal is to provide the appropriate environment for this group to participate fully in society."
"It is our pleasure to receive this prestigious award from the Ministry of Social Development. Employees and management at Bank Nizwa are eager to raise our social responsibility and meet the needs of everyone. The Bank will continue to contribute to the socioeconomic development of the Sultanate by adopting a comprehensive approach to social responsibility and engaging in programmes within its strategic plans that are in line with the objectives of Oman Vision 2040" she added.
The priority of Bank Nizwa is to provide banking and financial services in a simple and advanced manner by improving the quality of its services, maintaining its long-term success, and participating actively in partnerships that enhance the bank's role in supporting socioeconomic development. Bank Nizwa's goals and values reflect its commitment to the sustainable development and prosperity of the Sultanate since the bank constantly acts as a catalyst for national and strategic development.