Sunday June 18, 2017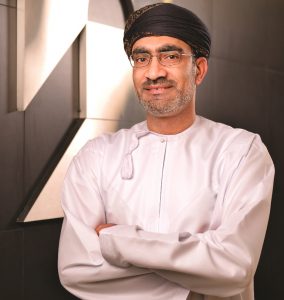 Moody's rating reflects Bank Nizwa's strong performance and the increasing penetration of Shari'a-compliant banking assets in Oman. As a result, the bank was also given Counterparty Risk Assessment of Baa2. The bank's success has been driven by its continued ability to grow its local assets in a sustainable manner that supports its overall success and feeds into the development of Oman's Islamic finance sector.
Sayyid Amjad bin Mohammed Al Busaidi, Chairman of Bank Nizwa, said, "Our investment grade ratings highlight the strength of our capital buffers, asset quality, and long-term vision of transforming Shari'a-compliant banking in Oman. This milestone comes courtesy of our successful implementation of long-term planning and disciplined approach to risk management that has allowed us to sustain growth since our inception. Moody's outlook confirms our commitment to maximizing shareholder value and bringing the very best Shari'a-compliant solutions to the Sultanate."
Bank Nizwa, based on the strong fundamentals of Shari'a-compliant banking, has maintained a ratio of non-performing financing assets significantly below the market average. The bank has also maintained capital adequacy rates higher than the regulatory minimum set by the Central Bank of Oman and the Basel Committee of Banking Supervision.