Monday May 29, 2023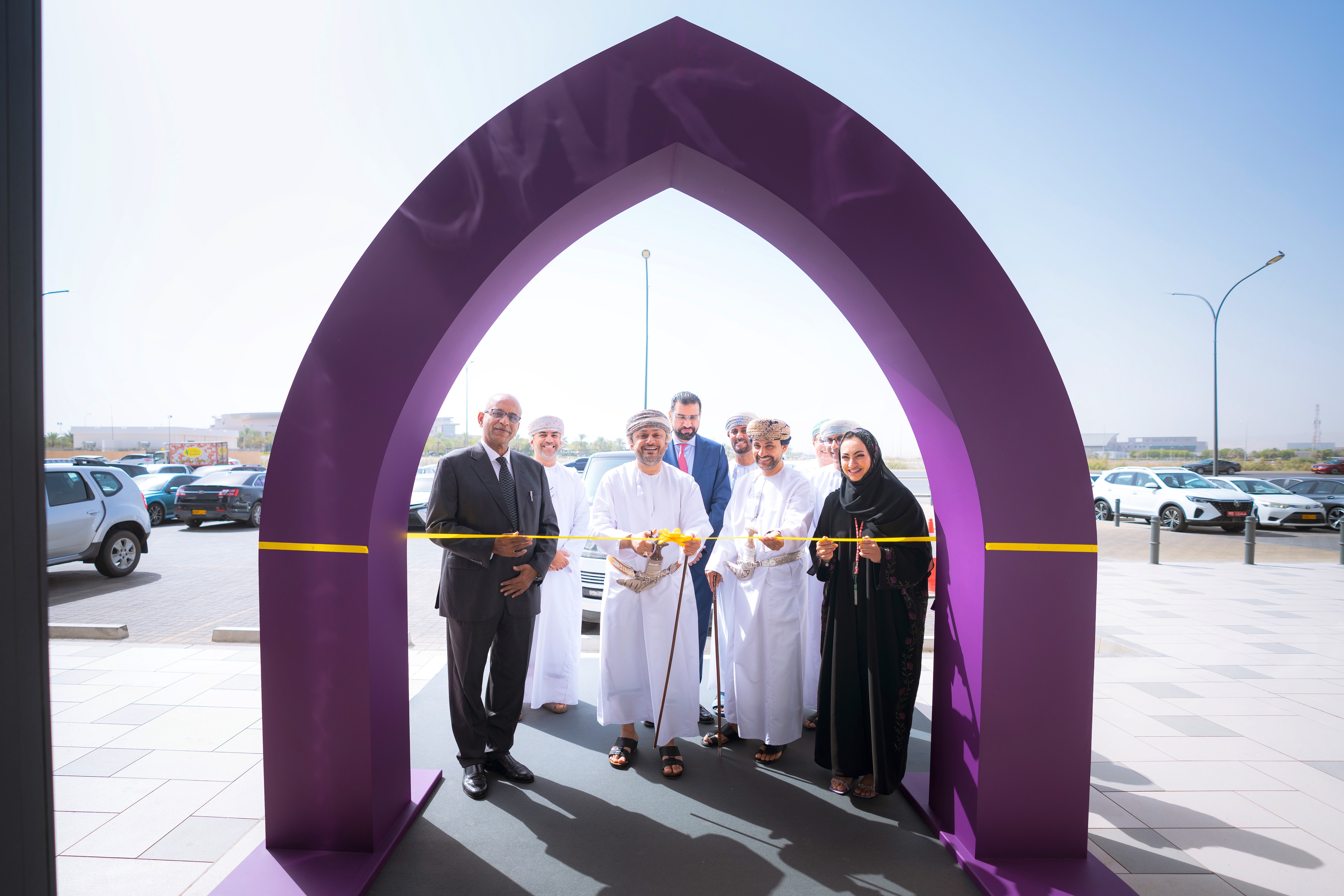 Bank Nizwa, Oman's leading Islamic bank, proudly inaugurated its latest branch in Mawaleh, becoming the first bank in the country to introduce a hybrid branch that combines traditional banking services with cutting-edge digital services. Held under the auspices of His Excellency Hilal bin Hamed Al Sarmi, Member of the Majlis A'Shura for the Wilayat of Seeb and the presence of Mr Khaled Al Kayed the Chief Executive Officer and members of the executive management of Bank Nizwa.
"As we officially inaugurate our branch in Mawaleh, we are proud to expand our network and portfolio, whilst remaining committed to digitalisation and innovation. The Mawaleh branch is a prime example of our dedication to providing our customers with a seamless and secure banking experience. Our goal with this branch was to create a space where our customers can easily manage their finances on their own terms. At Bank Nizwa, we are always exploring new ways to make banking more accessible as well as convenient for our customers and the Mawaleh branch is a testament to our ongoing commitment to this goal," said Mr Khaled.
The Mawaleh branch is strategically located in the heart of Muscat's bustling business district, surrounded by residential areas, shopping malls and other key commercial establishments. Its prime location makes it easily accessible for customers who are looking for a one-stop shop for their banking needs. The branch is equipped with ramps for easy access, wide doorways to accommodate wheelchair users and designated parking spaces close to the entrance. Bank Nizwa takes pride in its commitment to diversity and inclusivity.
The Islamic bank has made a commitment to continue its nationwide initiatives aimed at promoting accessibility to Islamic finance for all segments of the community, whilst also empowering the public with the knowledge and skills necessary to make sound financial decisions in line with their values and beliefs. As Oman's first and leading full-fledged Islamic bank, Bank Nizwa has established a robust network of branches and ATMs across the Sultanate, which enables the bank to cater to the diverse needs of its customers and support their financial growth and prosperity. Through innovative, Shari'ah-compliant financial solutions and a focus on promoting financial literacy, Bank Nizwa seeks to contribute to the development of a more equitable and sustainable economy in Oman.