Tuesday February 8, 2022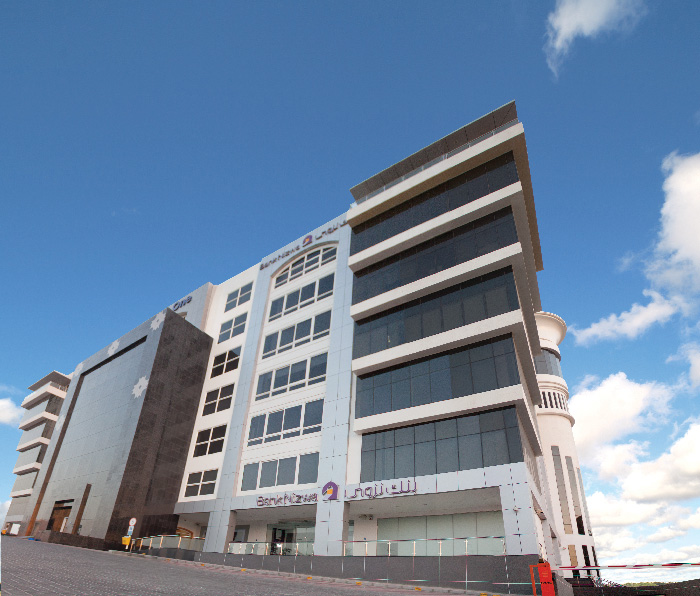 Built on strong Sharia-compliant values of finance, Bank Nizwa has been consistent in its endeavours to highlight the importance of following sustainable practices of business that promotes positive environmental and social impacts, especially in the face of growing climate concerns. In line with the same, in a recent event, the bank launched its sustainable finance initiative that further attests to its commitment to achieving sustainable economic growth with minimal impact on the environment.

Commenting on the launch, Mr. Khaled Al Kayed, CEO of Bank Nizwa said, "While financial stability is essential to attain sustainable economic growth in the Sultanate, it is also imperative that we promote an all-inclusive ecosystem that factors in sustainable programs. These focus on climate change, environmental protection and transitioning to a green, circular economy, which essentially implies enhancing the living conditions of people, and giving opportunities to the local workforce to make their mark in society. Aligning ourselves to the Oman Vision 2040, we want to continue to contribute towards building an economic system that is more sustainable and integrates sustainability into all our core functions. Bank Nizwa has also remained invested in harnessing technology and innovation to readdress financial services from the perspective of sustainability. We will undertake all such initiatives that will help Oman achieve its goal to be listed among the top 20 countries in the worldwide Environmental Performance Index."

By implementing credible and transparent sustainability strategies and conceptualizing innovative sustainable financing solutions for its clients, the bank has been at the forefront of supporting the collective efforts of the country as it moves towards Net Zero emissions and attaining a sustainable future. With a keen focus on helping clients integrate environmental, social and governance (ESG) criteria into their businesses, financing activities that support the UN Sustainable Development Goals (SDG) and encouraging customers to invest in practices that lower energy emissions, Bank Nizwa has paved the way forward with its sustainable finance solutions.  The newly launched program is designed to incentivize companies towards applying more effort into achieving their sustainability goals.

Such initiatives will directly impact other sectors like housing, infrastructure and transport making them more affordable for the masses while also providing the community equal access to essential services. With a comprehensive strategy in mind, Bank Nizwa's initiatives have also kept pace with the government's Omanisation drive to increase the number of skilled Omanis in the national workforce. There has also been a keen emphasis on increasing the number of Omani women in senior management positions in the Sultanate.

As an advocate of Islamic finance and sustainable practices, Bank Nizwa has spearheaded several initiatives that have a long-term positive impact on the community. With a growing trend amongst companies seeking to apply ESG criteria in their investment decisions, the bank will be able to provide the needed guidance in measuring sustainability risks while also helping them improve their sustainability practices. By providing a range of socially responsible, Sharia-compliant finance solutions, Bank Nizwa has cemented its leading position as the preferred partner for Islamic banking in the country.