Monday April 17, 2017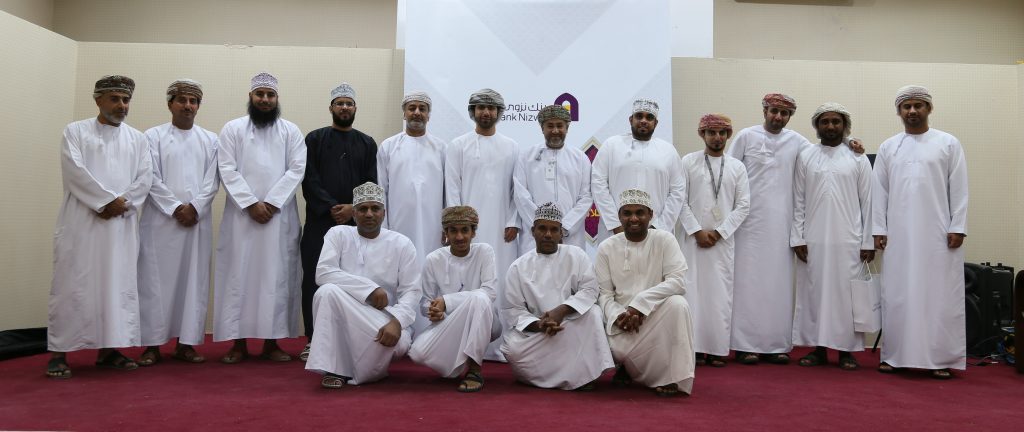 Bank Nizwa launched the 2017 edition of its 'Islamic Finance Knowledge Series' with several workshops in the Governorates of Al Dhahirah, North Al Sharqiyah and South Al Sharqiyah as part of its longstanding dedication to share the benefits of Shari'a-compliant banking with local communities. The bank reached out to a number of segments throughout the beginning of this year's campaign, targeting public sector employees, students and faculty members of higher educational institutions.

Bank Nizwa's team of experts organized the first workshop for employees at the Ministry of Manpower, followed by a seminar for students and faculty at the Ibra College of Technology. A third workshop open to the general public was also held at the Ibri Sport Club to share the values, benefits and unique propositions provided by Islamic financial solutions. A total of more than 150 people attended the workshops, with more expected as the campaign enters gains momentum in its 2017 edition.

Khalid Al Kayed, CEO of Bank Nizwa, said, "From the outset, our goal has been to spread knowledge of Islamic finance and its values to every corner of the Sultanate. Through these roadshows, our team of experts has been able to reach communities and empower them with the knowledge they need to make informed decisions and learn the principles, solutions and benefits our sector provides."

Since its inception in 2013, Bank Nizwa has become the go-to-reference for Islamic finance in the country participating and organizing several initiatives to raise awareness on the industry across Oman. In addition to the 'Islamic Finance Knowledge Series', the bank has been offering novel products and services tailored to the needs of personal and corporate banking and helping people lead financially secure lifestyles.